Long-time musician and songwriter The Gaffer recently made the bold move away from bands to embracing the solo art-form. His new music showcases an artist with an eclectic and passionate approach to writing and performing.
We caught an in-depth interview to find out more about this journey and The Gaffer's plans for the future. Here's how it went.
* * *
Hey – great to chat with you! How are things in Edinburgh right now, and how has lock-down been for you so far?
Thanks for having me! Edinburgh as a whole seems to have this eerily deserted feeling, which I'm not used to in the slightest. I cannot wait for it to return to its bustling former self.
My lock-down has been alright so far with my music and my work keeping me busy, but I am certainly missing that freedom to meet up with my girlfriend and friends and to go out and about!
You've been an active musician for the past ten years, involved in three different bands in your city – what was the best part of being in these bands, and what did you learn about yourself as an artist during that time?
I feel very privileged to have played some incredible shows in front of some genuinely fantastic audiences during those years. With my last band especially, I would rate our first headline show as one of the best nights of my life because it was the first time that I had ever heard our songs being sung back to us. What a high that was!
Playing in those bands helped me to realise that while I'm not the most competent musician out there, I do have the ability to write songs that people genuinely enjoy listening to. It was always a pleasant surprise when people would say "that song was pretty good for being written by someone I know!"
How does it feel to venture into the solo realm, standing front and centre as the singer and songwriter of the material?
Scary! My first proper solo performance was at a wedding last August and it was the most nervous I had ever been for a show in my whole life. My eyes were shut for 95% of it! I guess I've always felt quite awkward sharing music in person if I'm solely responsible for it.
You've released a new double single – an effective format, two really interesting songs, with big set-ups and progressive structures. Rain was particularly refreshing to listen to, a little The Gossip-like, with dashes of Bowie, and I actually heard some more indie alternative on Drive Away And Lose You (a hint of Amanda Palmer on occasion) – as well as a touch of retro dance.
What would you say is your main source of inspiration, and do you have any unexpected influences?
I'm usually inspired to write songs or update previous ones when listening to music and coming across moments that make you stop whatever you're doing. I like to call these "euphoria moments" because of the excitement they give! I try and build songs that have as many "euphoria moments" as appropriate, borrowing ideas from other songs that have given me a thrill in the past. I didn't expect the work of Carly Rae Jepsen and the Suikoden (an old Playstation game) soundtrack to have an influence on my music, but they've both crept in there!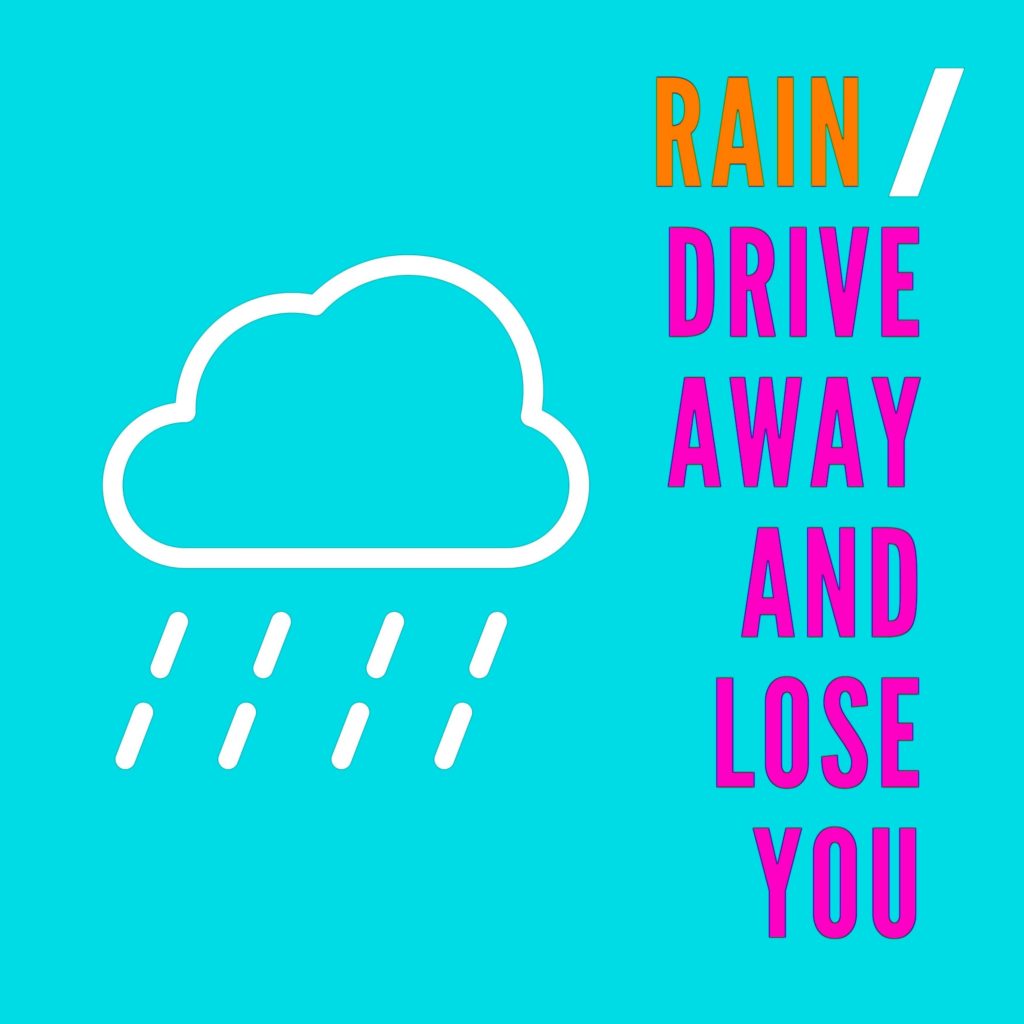 What can you tell us about Dancing Alone – how did the song come about, and is the piano and voice set-up what fans can expect during a live show?
Dancing Alone was the song that made me realise that I could actually write music. I wrote it when I was 17 and working at a shop at the airport, which was always dead quiet when it wasn't Summer-time. One day I wrote the lyrics on the back of unused receipts, and then put them to music when I got home from my shift.
I've become a more consistent songwriter since then, but nothing else I've written seems to have been received as well as it. I am aiming for an intimate moment when Dancing Alone gets aired in concert in the future, hopefully with my former band-mate Ewen who played on the track doing his stuff and with Neil who's going to do bass for The Gaffer live. So yeah, quite stripped back, piano, bass and vocals.
In what ways does teaching affect your creativity or your manner of performance?
It has its advantages! I try and bring my singing and guitar playing to the classroom every day and that keeps me well practised. The kids respond very well to it, so that keeps the confidence high!
I teach young children, and rather bizarrely that has had an influence on my recent compositions as I've realised the appeal of simple, nursery rhyme-type lyrics and melodies. However, I am also aware that I can never do anything too ridiculous as an artist, as I need to maintain a level of professionalism in my field of work.
How have you found the production side of things since going solo?
Initially, very tricky. Naively, when I started out I always found myself comparing my cheap productions to chart-topping studio masterpieces, which was very demoralising. Since then I've realised my limitations as a bedroom producer, and now I aim to make good music out of the sounds available to me.
Studying how to use EQs effectively has definitely helped make my music sound that wee bit more professional.
With plans for Spring live shows being cancelled due to the global health crisis, will you be live streaming, and if so, what benefits do you think there are to connecting with an audience from home?
Definitely! I have already played one live stream gig since lockdown began, and I was blown away by the response. It was a lot of fun and I can't wait to do it again, hopefully with a better microphone the next time round!
I think it's important that your fans are aware that you are still doing your thing as an artist and that you haven't forgotten about providing entertainment for them.
I did a requests section during my last live stream and it was a great opportunity for the audience to have a say in the songs they heard.
I find that writing songs is sometimes to create something that you want to hear, but that doesn't quite exist yet. What are your thoughts on this – do you often listen to your own music?
I would totally agree with that. My aim as a songwriter has always been to make music that I would enjoy listening to. I'm a bit embarrassed to say that I listen to my own music rather frequently – for self-criticism and enjoyment purposes! Don't ask anyone what song I listened to the most in 2019 on Spotify, they might accuse me of being full of myself…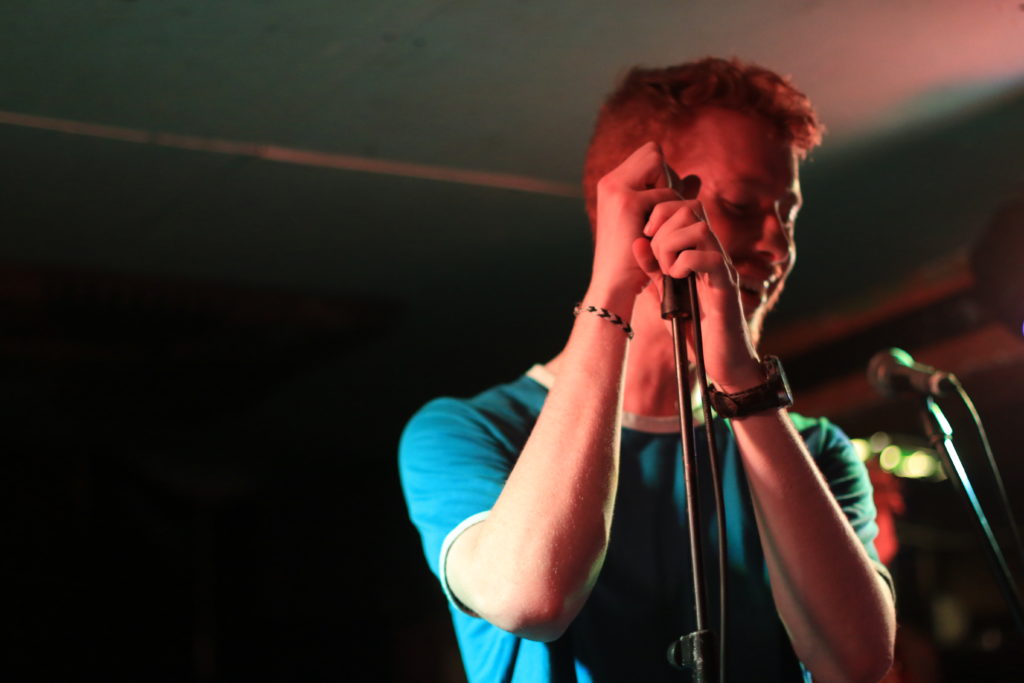 Are you finding this time during isolation useful for planning and preparing as an artist? What's been something you've been able to do that you struggled to find the time for before?
That is one positive I've been able to take from lockdown so far, it's given me much needed spare time to get Rain / Drive Away And Lose You finished. I've also written several new songs, it's been a while since I've been this prolific as a writer!
I recently completed a few online courses in producing and mixing which I probably wouldn't have had the time to do otherwise. It's definitely had a positive influence on my productions.
What are you most looking forward to once all of this blows over?
As an artist, finally being able to put on my own show with a full band. As a human, a trip to the pub.
If you could sit down to lunch with anyone at all, past or present, who would you choose, and what would you ask them about?
Probably Rivers Cuomo from Weezer. I'm a devoted Weezer enthusiast and he's arguably been the biggest influence on my songwriting. I would ask him some of the burning questions I've had about his album Pinkerton since I was a teenager, ask how he goes about on a day-to-day basis and declare my unyielding love for him. Although I've heard he hates people fawning over him, so maybe I would hold back a bit.
If you could change one thing about the music industry, what would it be, and why?
I wish there was greater demand for the bands and artists who make music that is straight-forward fun. I'm not saying that there's no demand at all, but some of my favourite acts are local artists who put on thrilling performances and write great original songs (shout-out to Spylaw, Deep Sea Creature, Blind Circuits and Cameron Somers) that deserve a bigger following! That would re-assure me that it's more about what you do, not who you know.
What's next for you, and what's the bigger picture?
I had ambitions of a full album, but I think it would take a two-year lockdown for me to have the time to get that finished. I would like to get an EP recorded as the tracks are already in place, then hopefully a launch show for that in person! I'm not expecting to make a living as a musician, but I want to continue making music as long as I can, and as long as at least one other person genuinely enjoys the songs.
Is there anything else we should know?
My music is finally on TikTok, so I'm going to be shouting about that until someone stops me. Thanks for the interview, it was a lot of fun! Stay safe.
* * *
Find & follow The Gaffer on Facebook.