Released to coincide with 2019's Earth Day, the song and video for Midas, by the artist Syne, is one that brings together powerful songwriting with critical thinking and awareness about the world we live in and the future of our environment. We caught an interview with Syne to find out more about the release and his thoughts on the future of our planet and the changes we need to be making. Here's the conversation in full. 
* * *
Hey, thank you for the interview – congratulations on the release. What first prompted you to create this song and the accompanying video?
Thanks very much! I've been writing music for a long time. Before starting the Syne concept, I used to write a lot about the typical, cliché themes you always hear about, like love and relationships. But after a while I grew tired of it and I felt like writing songs lacked meaning, so I started making songs about other things, writing about meaningful themes and unconventional topics.
I wanted to create music with a unique aesthetic that covered all kinds of topics: cultural, scientific, social, philosophical, etc. I wanted to write about many different things that interested me, while also trying to make a positive impact, and so that's how the idea of Syne came about.
One of the topics that is very important to me is the environment, and so I decided to write a song dedicated to Mother Earth that dealt with our treatment of the environment. But I wanted to make it more interesting and give it more cultural references and layers of meaning, so I decided to use the story of Midas to allude to our environmental situation and to the theme of greed.
What do you hope people take away from the song?
The message about greed and the environment is evidently important, and I hope this song will add another perspective to the issue and will influence some people to change their actions. But changing the permanent actions of people is hard to do through one song, because you have to change their way of thinking, and that's not easy. My greater hope is that people will hear my music and be inspired to use their own creativity to address important issues and to make a positive impact. And then maybe eventually it will become more commonplace for artists to imbue their art with positive values and for people to write about the environment, or about a philosophical or scientific concept, and bit by bit we can influence the culture.
What we create, others consume, and we have to become more conscious about the content and information we create and consume. So I hope I can add my grain of sand to that cause through my music and through this song.
Do you write from a love for music first or a desire to express something meaningful in a manner that will more likely be heard by many?
I'd say both. For me, I think my love for music goes hand-in-hand with expressing something meaningful.
It would feel like a waste to me creating so much music and never using it to express something meaningful. Sure, music for the sole purpose of entertaining is good, and it's necessary, but music and art are incredible vehicles of change with the potential to influence our culture and society. And there's so much to write about, an endless amount of possibilities, and yet most artists limit themselves to writing about the same few themes that everyone else writes about. As artists I think we have a responsibility to create art that is meaningful and that can make a positive impact or can influence society in a positive way.
With all of that said, while it's my hope that I can impact as many people as possible, I would be creating music and art even if I only had 5 listeners. I just love creating and could never see myself not doing it.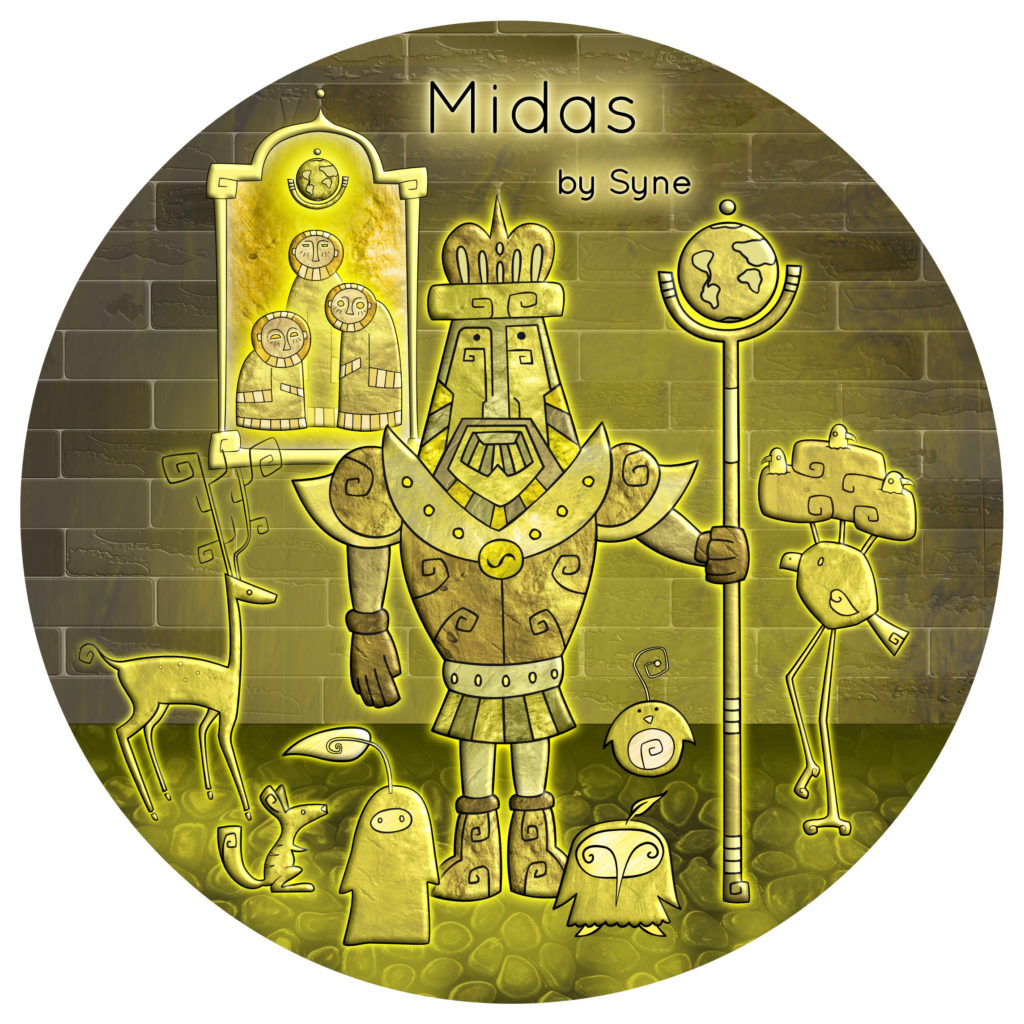 What big changes do you think we need to make in order to see a positive impact or a brighter future?
Like I said earlier, we need to be more conscious of what we consume and about what we create. There's been significant movement towards being more conscious about what we feed our bodies and what we feed our souls: vegan and vegetarian diets are on the rise, there's more attention being paid to the food that we consume and where it come from, and there's also a rise in meditation and mindfulness practices and we're having more conversations about mindsets and dealing with stress, etc.
But we also need to pay more attention to what we feed our minds. In this day and age, we consume more information than ever before, and that amount increases exponentially. We really need to be more conscious about the information that we consume. The information age is relatively recent, and we haven't fully learned how to be good consumers of information yet; we haven't fully developed certain skills, like how to filter information or how to buffer ourselves from it, which is why so many people believe fake news and why many of us can become overwhelmed with information overloads. It's easy to get caught up in the flow of information on the internet and social media as it comes to us and not pay attention to what we're assigning our attention to; we let other companies and platforms dictate what information we consume, and so the value we take in is very diluted and biased.
Attention is one of the most powerful currencies today, and many of us are wasting this most precious resource. So we need to become better consumers of information, and we need to be conscious of the information and the creations that we put out in the world. I think it's one of the best things that we can do to help influence the culture. Markets bend according to our demands, and we cast our vote with what we consume. Let's demand more content that's meaningful, educational, impactful, and positive, that way we can bring more meaning, education, impact, and positivity to more and more people. And artists, let's create that content.
What's next for you as an artist – where will you go from here?
I'm always working on multiple creative projects at the same time. I've already started working with the animation studio All4Band on my next animated music video for my song Plato's Cave, though it will take a while to finish, as it's my most complex one yet. I have another music video for my song Forget The Borderlines almost ready to go; this one is not an animation but uses footage of the real world and deals with the themes of discrimination and division.
I'm also planning on putting out more instrumental songs with simpler videos as sub-releases, and I'm just finishing up a video for an instrumental song called Quasar Island. I have several other main tracks lined up already produced and recorded, which I plan to do videos for as well.
And apart from that, I've been working on two books, one a book of poems that I wrote and illustrated called Mr. Pendlum's Compendium of Illustrated Verse from the Multiverse that covers a wide range of topics and disciplines, and the other also a book of illustrations which features quirky characters accompanied by micro-poems and short quotes and which sort of came together naturally from the social media posts I was creating. I'm in the process of finalizing those and I plan to start looking into opportunities for getting them out there.
I may think about doing live performances of my Syne material, but for the moment I'm busy creating a lot of things; it's what I love doing most.
Is there anything else we should know?
You should know that I truly appreciate the support of each and every follower, reader, collaborator, and listener, and that I'm always happy to hear your thoughts, ideas, comments, feelings, and feedback. Feel free to reach me on social media (Instagram, Facebook, and Twitter) and through my website,  I'm constantly updating my site with music, artwork, poems, blog posts, and other projects, so make sure to have a look, keep up with me, and feel free to send me a message!
Also, I'll be putting out more videos, so be sure to subscribe to my channel on Youtube. As you can see, I have a lot of plans and projects, so I hope you'll follow me on my creative journey and help me make an impact.
* * *