To celebrate the release of his brand new single Emotions, we caught up with artist and songwriter Sean Saint Velvet, to find out more about the music and his journey to this point. Here's the conversation in full.
* * *
Hi Sean – a real pleasure, thanks for the chat! For those new to your work, where are you based, and how would you describe the music you make?
As of right now I'm based out of Merida, Yucatán, Mexico. I decided to sell my home in Flagstaff, Arizona and just move to Mexico. All material anyway, what the real tangible things to gain are solitude and peace of mind. I'm not sure if I gained that quite yet. Mexico sure has been a hell of an experience though.
I describe my music as camp fire songs in some ways. Just a guy with a guitar with mediocre guitar riffs and a raspy voice. No matter what though, making music heals my soul and that's why I do it. Not for notoriety. I'm not gonna get rich and famous in my perspective. I don't even care if I do! J just want to create original acoustic songs that tell my story.
Huge congrats for the beautiful new single, an interesting presentation. How did you come to write and design Emotions, and where do you imagine is the best setting for listeners to experience it?
I fell in love with this female named Selina. We were just a physical thing at first but it manifested into me absolutely loving this woman. I wrote emotions because I am in love and the feeling is truly underestimated. When I'm in love, I'm unstoppable and so inspired.
The best setting to listen to emotions is an unlimited amount of possible answers. It's pure emotion and love that created the lyrics to the song. I'm truly in love and inspiration is easy to find when I can look out upon a sunset and think about a lifetime with this woman.
Which line from the song do you feel best represents the emotions or your head-space at the time of writing, and why?
"Dream of strange destinations" "For love in all places." I promote love world wide. Love in all cultures and all facets of every society around the globe.
"I promote unity and peace. Love is the answer, it always has been."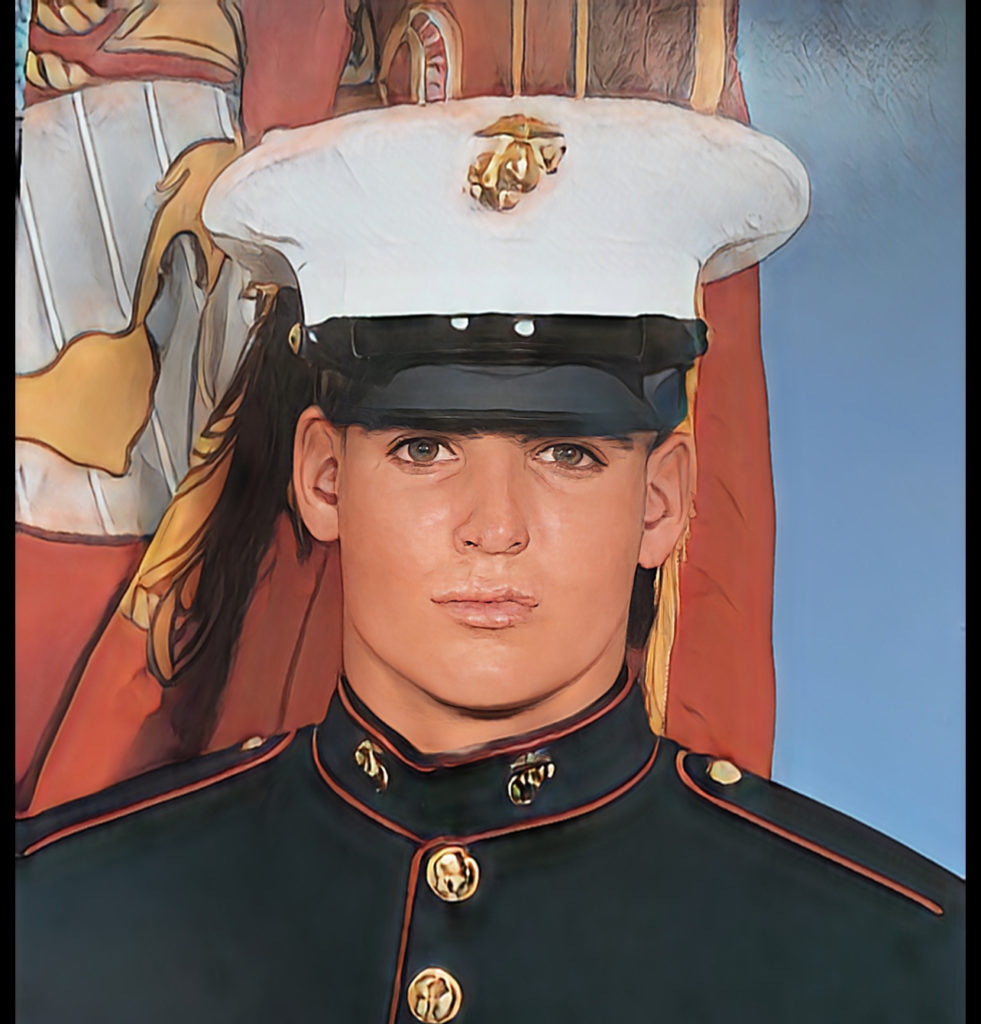 The guitar sound is beautiful throughout, both the finger-picking and electric aspects – are you primarily a guitarist; if so, are you self-taught or trained, and do you play other instruments?
I'm an intermediate guitar player, self taught. Honestly I obtained the instrumental from the internet. I had to release the song because it's so beautiful.
Not really sure if I'll get any backlash from using the instrumental, but honestly, the song sounds beautiful to me. We will see what the road brings, but I firmly stand my ground trying to promote love and unity. We need that in this time. I don't care what anyone thinks of my music, I think it's beautiful.
Who or what first inspired you to make music?
I started this musical journey in 2016 when I was gifted with a guitar during my time as an infantry Marine by the wounded warrior project. Subsequently, this provided me with the perfect opportunity to start learning to play guitar and cope through struggles of PTSD with the help of music.
Prior to this single, the likes of Life Is Pure showcased a more upfront vocal style. Why did you decide to keep things dreamy and delicate this time around?
I thrive off inspiration. Wherever I can draw it from. Different scenarios and phenomena create different forms of inspiration. Sometimes, I play a song and each take is so special.
As a dude who just picked up the guitar, learned some chords and started creating my own albums, it's just fun. I've had a hell of a journey in life. I'm just telling my story.
Is live performance a big part of your plans, and what's the live scene like right now where you are?
I need to hit more open mics and perfect the craft. Like I said, I'm mediocre, but I definitely have pipe dreams to be a singer songwriter. I am in my own way and damn proud of it. Like I said, opinions don't phase me. I came from humble beginnings.
What's next for you?
July 4th my album Lost in Mexico gets released. After that, I'll start working on more albums and creating whatever kind of sound I feel like putting out.
Peace and love to everyone.
P.S. I really want to be signed by an independent music label. I'm trying to hit 1 million streams on Spotify for Emotions. That's my number 1 goal right now.
* * *
Find Sean Saint Velvet on Facebook.