Following the release of his superb new multi-collaborative release Reloaded, we caught an interview with artist and rapper Prynce P to find out more about the music and his hopes for the future. Here's how it went.
* * *
Hey – thanks so much for the interview. For those new to your work, how would you define your sound and your approach to making music?
Thank you for the opportunity to share my story. Each song that I create has a story behind it. Whether it's from something that I have seen or experienced, my goal is to take the listener into the scene, paint them a picture, fasten their seat-belt on a roller coaster ride of what I call "life's twisted scenes."
What does the song Reloaded represent for you?
The best way that I can put it is "Rebirth."
This single is an impressive multi-collaboration, how did you come to get so many features, what was the process like?
I am known around my city to put big collaborations together. In 2016, I released the biggest hip-hop compilation out of Dallas featuring Paul Wall, Spice 1, Lil Flip, K-Rino and more. In 2018, I released the biggest cypher out of my city featuring D-Town legends like Big Tuck, Mr. Pookie, Headkrack and more.
Reloaded is a special project as I really played with the formula. It's not your typical (16) bar verses, I played with 2 (24) bar verses and put 3 rappers on each verse. Flower Child is one of the hottest female rappers in Dallas right now. Eclipse Darkness just signed a HUGE deal with a major… (I can't say much more until it's out in the public), IQ Muzic broke the record on being the fastest rapper in the world. GSpook is the host of one of the hottest Dallas radio stations. DQ Hampton is one of the hottest Dallas rappers who has sold out every show that he has had since 2018. Motian moved to Dallas from Oklahoma and has already made some major moves. He is by far, one of the best story tellers. And finally, Flexinfab, who is all over the radio, car shows, he has collaborated with super producer Zaytoven and has earned himself a spot-on Dallas's top 10 rappers award.
As you can see, I studied each artist and knew who to hand-pick for my last and final project. I also chose Cloak Beats & Billy Syn to produce this track for me as they are 2 of the hottest producers in the city.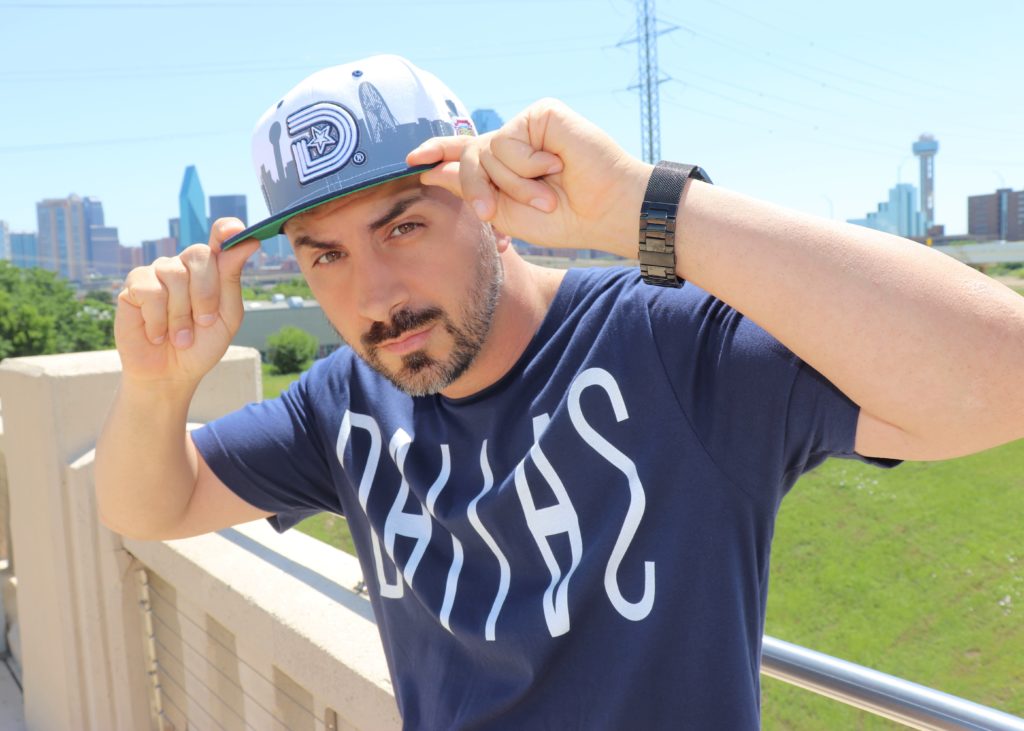 How important is it to tell your own unique and honest story in hip hop?
I have had rappers brag about driving a Ferrari, yet, they text me asking me for $10 because they can't afford to put gas in their 1984 Honda accord. I will never make fun of someone who is struggling, but I will call out those who are fake.
Hip-Hop is BEAUTIFUL! Hip-Hop to me is a way to tell your story! Therefore, those who have bars will forever stay and their music will forever remain timeless. My message is to stay authentic. Never talk about the things that you don't have. Never talk about being a gangster when you have never done gangster sh*t. Believe me, real recognizes real and your career will end quickly by being fake.
What has been one of your most memorable or life changing achievements as an artist so far?
This is such a tough question since I have been in the music business for over 17 years. I'll have to say winning an award from Congresswoman Johnson and The House of Representatives in 2013 for my single, My Paradise.
What are your thoughts on mainstream hip hop at present, and your hopes for the genre going forward?
I have a mixed feeling about it because I come from an old school hip-hop mind set. The thing is that back in my days, the older generation looked down on gangster rap or music like 2 $hort or 2 Live Crew. I remember Ice-T's song Cop Killer was banned when I was a kid. I guess what I am trying to say is that just because I don't like the new mainstream hip-hop, it doesn't mean that it's not good. Music is supposed to change. We as human beings are supposed to progress. Each generation brings something unique. Some are good, some are bad, but in the end, music unites us all where politics divides us.
What's next for you?
Possibly relaxing in Hawaii, haha – just kidding. Reloaded is my last single as an artist. I am moving towards creating commercials, doing voice overs and having my own podcast.
Is there anything else we should know?
I want to thank my friends, family and everyone else who has supported me during my music career. All the sold-out shows, all the radio interviews, all the magazine features, all the streams and downloads are because of YOU! All the times that I was tired in the studio, all the times that I wanted to quit because of stress, you all helped me keep the fire lit inside. My long music career lasted because of YOU! I am forever grateful…
* * *
Download the single via Apple. Find & follow Prynce P on Instagram. Check out our playlist Hip Hop : The Re – Awakening for more of the best indie releases. Header photo by Andrew Sherman. Central photo by Motian.