Following the release of her stunning new video for Mirror, we were blessed with an in-depth interview with artist and songwriter Ouida to find out more about her musical journey so far. Here's the conversation in full. 
* * *
Hi Ouida – thanks for your time today, and congrats on the brilliant new video. Just to give a little background – how young were you when you decided to pursue music as a career, and what prompted that decision? 
You're most welcome, and thanks for your time as well. Thanks also for the congratulatory remarks, I'm thrilled that you love my new video.
In terms of your question, I actually loved singing from a very tender age. I can recall my brother and I recording over our father's cassettes, to his dismay – my brother being the drummer and I was the singer (yep cassettes, those were some interesting times).
It was in my teenage years (17 years) when I decided to take it seriously. The exhilaration, the positive energies, the impact that my voice had on the listeners, the feedback that I received from many who were inspired, were catalysts that prompted my decision to pursue music as a career.
Music inspires me! The musical adrenaline continues to rush through my veins (from a little girl until now), and I saw myself doing it for as long as I have life.
How has growing up in the Caribbean influenced your music?
Growing up in the Caribbean (which is one of the most beautiful regions on this planet) helped to shape who I am as an artist by affording me the ability to integrate my Caribbean culture, expressions, musical styles, etc. into creating my sound.  Just as the Caribbean is a melting pot of different cultures incorporating various dishes, tastes, sounds, styles, languages, etc., I have also incorporated and infused various elements, sounds and styles, for instance, a bit of Reggae, some Dancehall, my unique accent from the Caribbean, along with a dash of external influences such as R&B and Pop to give a nice mixture of sounds.
What inspired the song and music video for Mirror?
Mirror was written and produced by Andrew Scott (Druski). I've been working with Druski on some earlier projects and he told me that he had this new song for me. When I heard and read the lyrics, I was deeply moved because that song fit perfectly in my life experiences.  'What if I'd to tell you, anything you dream, wasn't in the distance but closer than you think, all your imperfections fit you perfectly, so stand up to your failures tell them you can see…clearer…'. These words continue to echo within my soul…..I've had dreams of making a career out of music on a large scale, and those words sought to reassure me that these dreams were closer than I think. I was convinced through 'Mirror' that my insecurities, my imperfections, my failures, although they didn't create me, they fit me perfectly, so I could stand up boldly, look myself in the mirror and speak success and progress into my life because I'm fearless.
The brilliant video was directed by the British Virgin Island's very own Philip Richards (aka Island Director). He was inspired by the lyrics and felt that it addresses issues that many people face today. Many are insecure within themselves (for instance being overweight), some turn to substances that give them a quick fix (example drugs and alcohol) which eventually ends up abusing their bodies. The video demonstrates that we have our own insecurities and our struggles, but if we truly look in the eye of the mirror we will see the beauty that lies in the mirror (i.e. our own selves looking back at us) – we are perfect even with our perceived imperfections.
How has being a hurricane survivor affected or strengthened you – both as an artist and as an individual?
Hurricane Irma was the worst hurricane I've ever been through.  We understood that it was a category 5 storm, but that was a monstrous storm that moved through and devastated the island. The storm turned our lives upside down and inside out. It destroyed the entire island, it ripped apart homes, businesses, trees, you name it. It was really, really, really bad. I cannot begin to describe the impact. It made me realize that life can change without sufficient notice. This experience has left an indelible mark in my memory.
Personally, this experience has made me even more resilient, more fearless. Because of that experience, as an artist, I am more focused towards realizing and manifest my dreams.  I cannot wait any longer. I must pursue this dream now. I must sing my songs now, I must share them with the world now.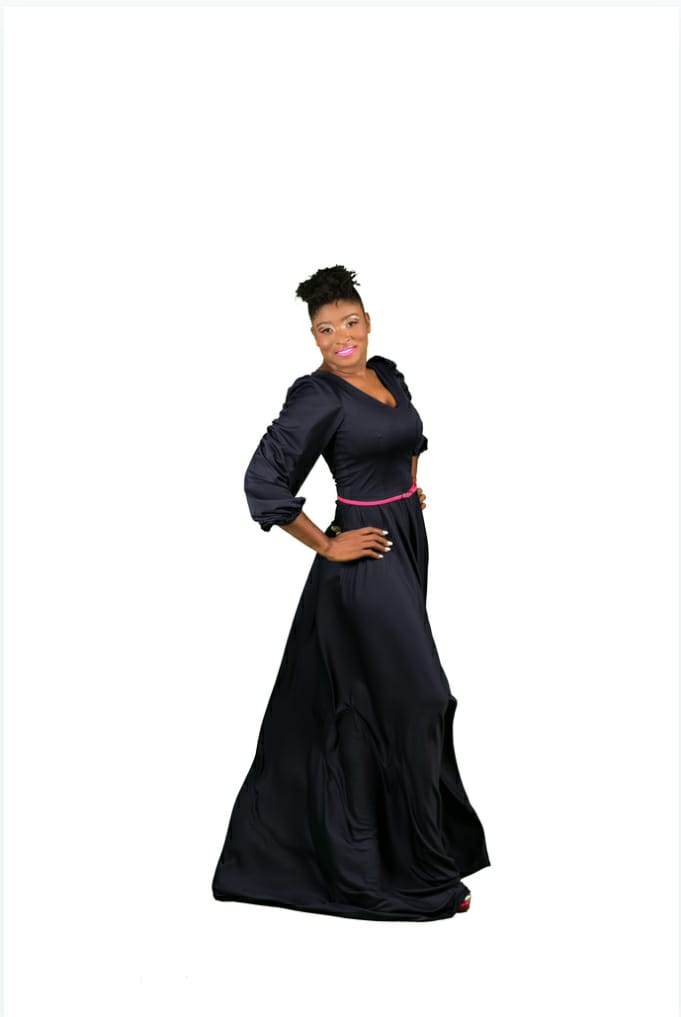 What are your ultimate goals as an artist?
My ultimate goals are to motivate, inspire and spread the message of love and hope to as many as I can.  Through my music, I want to see more people smiling, more people happy, more people focused and energized to achieve their dreams now. I want to inspire the youth to figure out early, and focus on what they want to do and get an early start towards achieving their dreams. I want to create more music, more videos, perform on large stages, hear the world singing and being influenced positively by my music. I want a few Grammys as well (SMILE).
If you could collaborate with any other artist – who would you choose, and why?
That's a very good question as there are soo many great artists that I admire.  But, if I could collaborate with any other artist, it would be a toss up between Alicia Keys, or India Arie.  I believe their general message and musical style fits more with my personal vision.
If you could simply have lunch with another artist – dead or alive – who would you invite, and what would you want to talk about?
Oh that's a very interesting question, and very easy for me.  I would have invited the late Whitney Houston. I really fell in love with her voice from a young age. I simply LOVE the voice!! I also admired her charisma, and her grace and poise that she displayed during her performances.
I would want to discuss her musical journey, her 'must do' and 'don't do' lists. I would want to know what she would have done differently, what inspired her along the way, what were her greatest moments, her greatest fears, her advice on vocal excellence, if she knew the end results before she began her musical journey, would she still choose music/becoming a singer. I would have soo many questions.
What was it like competing on The Caribbean Voice?  
It was a Caribbean Star competition which invited various islands to participate. I was elated when I was selected as a finalist from amongst more than two thousand hopefuls. It was a super exciting experience. Each finalist (i.e. 12 finalists in total from various Caribbean islands such as Trinidad & Tobago, St. Kitts, Guyana, St. Marten, Tortola – BVI, Antigua, etc.) were expected to perform an original song at the competition. The judges had their criteria and made their decision after analyzing each performance.
I was confident going into the competition, but I was also nervous as I heard the other artists. I was not surprised at the skills displayed by the others, because the Caribbean has a wealth of talent.
All the finalists were well charged and delivered their performances. I too was focused and sang my heart out.  When the announcements were made, I was truly honored to be named the 'Caribbean Star'.  It was amazing.
What steps do you plan to take in order to reach a world-wide audience?
Steps are already in place to reach the masses. Firstly, I have aligned myself with some of the best producers in the Entertainment Industry. I'm currently working with two time Grammy nominated producer, Andrew Scott, (Druski), and I'm also working with his PR firm for media/press coverage. I am also currently working along with John Howcott, a multi-platinum producer with millions of records sold worldwide, who is also involved in some marketing on my behalf.
Secondly, I'm working closely with my husband and manager (Jermain Turnbull) and Publicist (Mrs. Pearl Williams) to organize a world tour, other media/press coverage, heavy marketing, etc.
With this interview that we are engaging in now, you are also playing an integral part in helping me to achieve my mission (smile).
What's the best thing listeners can do to support you right now?
Right now, I would greatly appreciate if listeners can visit and subscribe to my YouTube channel (Ouida MusicChannel), purchase my music which is available on all online music media outlets, share and spread the word to friends, family and loved ones; keep their ears tuned for my tour dates so that they can be a part of this dynamic, majestic experience by coming out to the various venues where I will be performing.
Is there anything else we should know?
I will be releasing a third single (audio and video) in a few weeks entitled  'Kissing The Sun'.  This is another masterpiece also written by Andrew Scott.
My team and I are organizing a world tour and we're looking at November/December 2018, into the new year (April 2019). I'm working with a great team and I'm humbled to be alive and well after the monstrous and devastating storms of 2017.
I will also be reaching back to bring other artists along through Ouida Music Inc. which is an Artist Management/Entertainment Promotions Company. I always believe in motivating and encouraging others to believe in themselves, to go out and achieve greatness. But, I am practicing what I preach first.
'I am not afraid to look in the eyes of the mirror. I can hear the little voice deep inside saying I'm fearless. Finally I see the me that was right in the mirror'. Therefore, I am embracing the love that the universe is pouring my way and achieving my dreams.
It's definitely an exciting time for me, and I give all thanks to the creator for these milestones.
* * *
Find & follow Ouida on Instagram. Stream the music on Spotify.