Backed by a brand new album – the classic drive and determination of Student Of The Game – we talk inspiration and creativity, ambition and industry, with rapper and artist OG Rodney Evans. Here's the conversation in full.
* * *
OG Rodney Evans – a real pleasure, thanks for the interview! For those new to your work, what drives you to make music?  
I'm excited to have the opportunity to sit and talk with you about the album. Thanks for the look.
As far as the music and the drive behind the music making process, I think it was best said on the hook for big bags, I'm bout to run it up… I got big bags and my hustle 💯 – no rules I'm a show you I want it…
I been doing talent shows , ghost writing and showcasing material, doing features and opening tour dates for other artists off and on for years. The landscape of the industry and today's technology made it somewhat accessible for me to get in the game and have a game changing impact. The creative talent and energy has always been apart of me. Singing along in the car, freestyling in the parking lot.
The culture has evolved and switched up to the point OG Rodney Evans is not only welcome but necessary to the game.. my style/ age/ geographic location / delivery/ influence / wisdom and wordplay filled a void.
Tell me about the 2023 album Student Of The Game – what inspired this project, who produced it, and what does it represent in terms of you and your journey as an artist?
Yeah .. the album is out .. student of the game. The project came to be as it came along. I wanted to do something along the theme of being in the age group 40 and up. Kinda wanted to embrace the older gentleman aspect, spit some game and talk my shit.
Music is a young person's sport or so they say. I find it very easy to be myself and create music. I produced most of the album but everyone involved deserves credit from the featured artists to the musical engineer.. shout out to Matt Gerace. Marlena Johnson. Clipsmoke. Lo$. And the good people over at Rephrase and Razdabar studios in Dayton Ohio.
It feels amazing to express myself on these records at this age and stage of the game with it being received so well.
Why did you choose to open with the anthemic and motivational Greatness, before stepping into the smooth vibes of a distinctly different Streets Keep Calling My Name – how difficult was arranging these tracks, and how do you make those decisions?
Fun fact.. greatness was one the last couple of tracks recorded. I wanted to ease up and not take the project too serious so I decided to record a freestyle. And figured that energy of that track would set the tone of the album. I did 3 maybe 4 versions, the one that made the album checked a few boxes for me. So I ran with it.
As far as track listing went, if I arranged it any differently it wouldn't be this listening experience. I had finished songs and was unclear of its direction until the night before I submitted the final masters. Streets keep calling my name is a really good song, so I wanted to track it earlier rather than later on this album.
You keep things classic Hip Hop with clarity and grit, strong grooves, but also plenty of musical eclecticism. Who were the first artists to inspire you, and how do you get started with a songwriting session?
Wow. The first? Lol. I'd have to credit any and everyone that was doing it and doing it well. 3 of my older cousins introduced me hip hop. So whatever they were playing. Henceforth. The title Student of the game. I got the game from the older kids… beatboxing and dancing. Acting like all the major acts over the different eras.
I took advice how to format songs not just rap from older gentleman that made funk and R&b. Introduction.. ad libs. Hook. Verse hook . Verse. Hook . verse . bridge. Hook . songs were much longer than today. And over the years I see there's no true blueprint to arrangement. It's a vibe.
What does the song Questionable Wealth mean to you?
More or less a prosperity talking point – I wanted to talk that money shit but be real about money as well. I got paper cuts thumbing thru money and a bankroll knotted up. But long term, where are we? So I spark conversation about 401ks and IRA accounts and the difference and why you need them both. And the 100 men statistically polled of long term wealth at the end perhaps would humble people's perceptive of having a lot of money.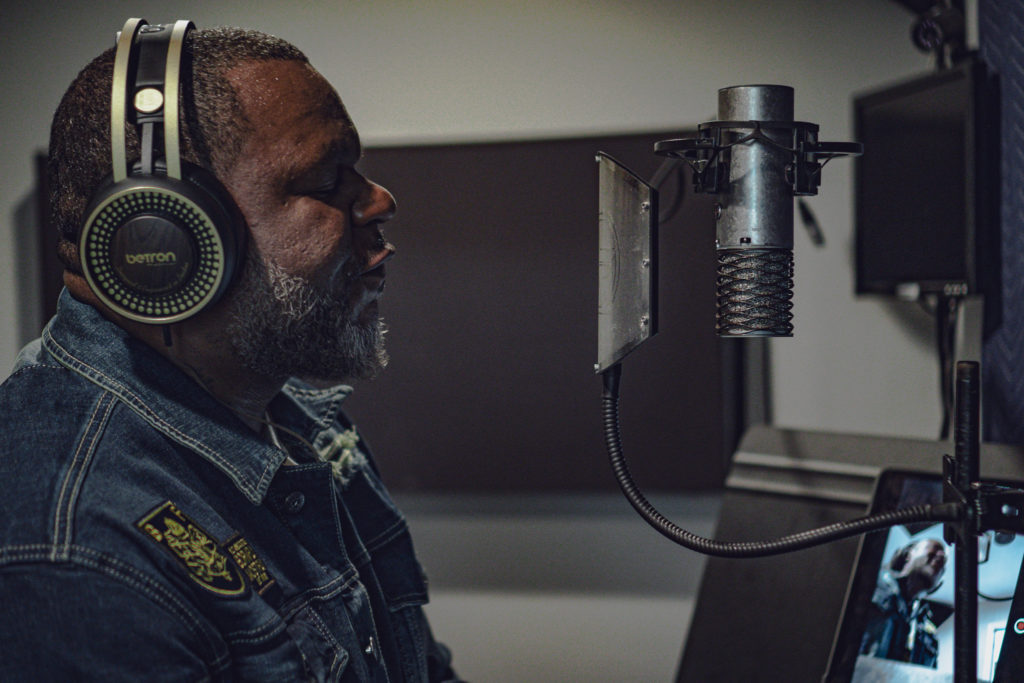 How did growing up in Ohio impact your creativity and passion for music?
Ahh. The Midwest the home of the 4 Varieties of seasons. Sometimes in the same week . Lol. Coming up hip hop was on the east then the west then down south. Being in the heart of it all . It's only normal to be influenced and inspired by everyone. But we funk music by accident somehow . We hear everyone else then we do it funkier..
What are your thoughts on the current Hip Hop landscape, and what values to you hope to bring to the scene?
I believe hip hop has been passed around and in some rooms it's made a cheap mockery of itself. In other rooms hip hop is in great hands.
May hip hop embrace its own and this student of the game album become a solid impression.
What makes a Hip Hop track truly great and timeless?
The artist vision.. the flow of the energy. The confidence of the material. The boldness of the statements and punchlines. And most importantly – the effect it has on its listener.
How important is authenticity and enjoying the process for you as an artist trying to carve out a lasting career?
It is what it is.. any artist is only as good as the music they put out. I figure as long as I have ideas and the capacity to follow through on my vision I can sculpt material to compliment the desired results. The right people to contribute the right energy and the right approach comes across organic and authentic.
What's your biggest ambition?
My biggest ambition is to be regarded as one of the best. So I gotta keep my head down and get better at the things I'm good at. Reach for greater and pull out greatness.
What's something about you that might surprise fans?
"It took a lifetime for this to happen overnight."
Is there anything else we need to know?
OG Rodney Evans, Student of the game – the album is out on all digital platforms.. YouTube me, follow, subscribe.. hell.. Walk in the house and say 'Alexa, play OG Rodney Evans, and turn it up'.
* * *
Find OG Rodney Evans on Facebook, YouTube & Instagram.