New American Hustle, formerly Zero Frequency, have recently released their brand new album West Coast Refrain Vol 1. The album openly blurs the lines between genres and offers something uniquely immersive and musically impressive at every turn. We caught an interview with producer and songwriter Ian Smith to find out more about the project and his plans for the future. Here's how it went.
* * *
Hi Ian, thanks for the interview – and congratulations on the new album. What can you tell us about West Coast Refrain, Vol 1 – what inspired the project, and how does this release differ from what you've offered up in the past?
This project highlights work I did with Alessandro Salza in spring 2019; he plays guitar and keyboards on three tracks and mixed and mastered the album. I had some issues with Zero Frequency already being taken on streaming platforms. This name change allowed me some time to reflect on what songs best represent our sound.
As a producer and instrumentalist, how does the songwriting or composition process generally begin for you – what's your go-to instrument, and how do you determine which direction to turn in or which sound to reach for next?
I played guitar and bass in bands in the 90's, so that's always in the forefront when I write. However, for this project, I used a mixture of pre-recorded loops, live instruments and vocals to create the sound. The album is primarily made up of the things I like hearing when I listen to music – guitar, bass, drums, and keyboards.
How did the lyrics for the album come about, and is there a sweeping underlying concept at work?
The initial inspiration was the west coast, the ocean, and the beauty of the female voice. Aphrodite Sandals, Death At Sea, 21st Century Hi-Lo and Two Riders all come to mind. The band's name stake was inspired by the 2013 David O. Russell film, American Hustle. The character studies in that film and the current struggles of modern America are reflected in these songs. War, sexuality, and space exploration. The frustration with modern technology and politics are all topics here.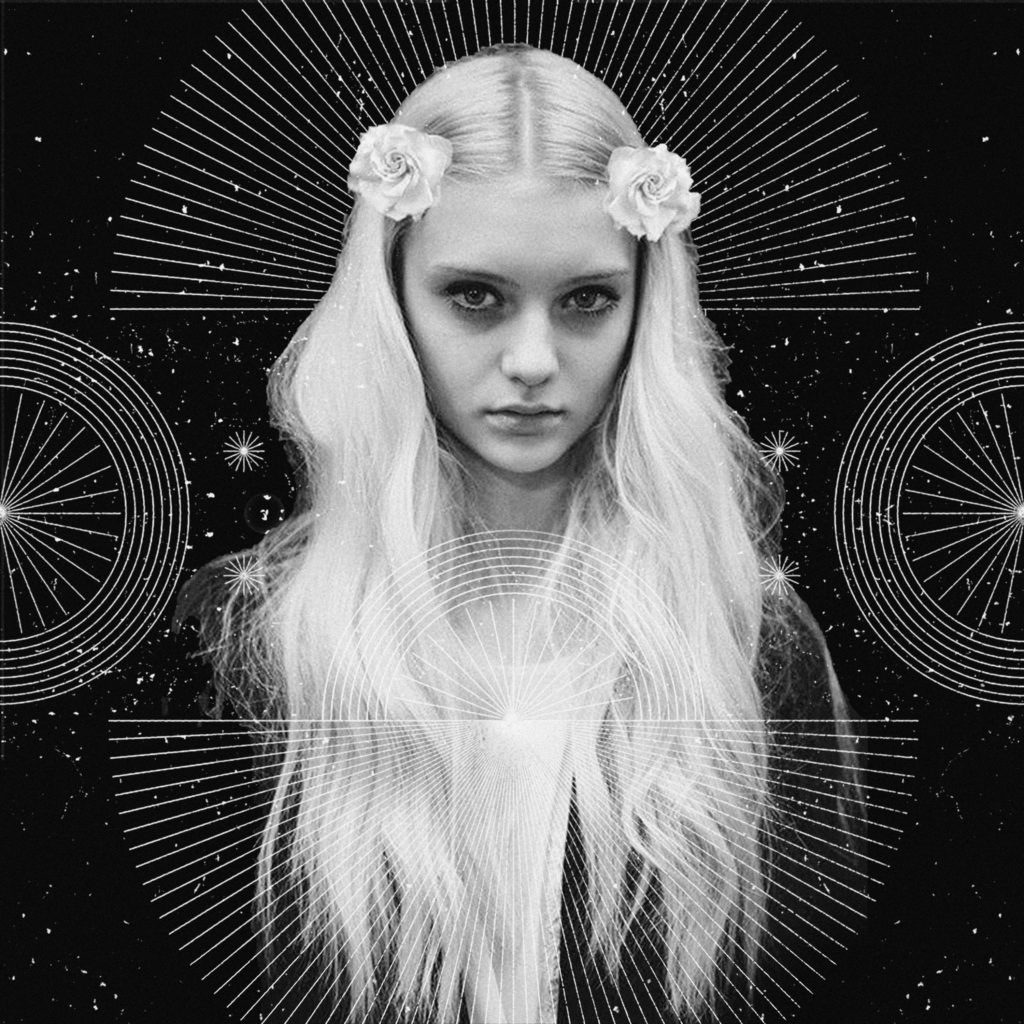 Who features on the album vocally, and how did these creative relationships come about?
I work with female vocalists through Airgigs.com or Loopmasters. I usually don't consider the vocals until after the music has been developed. I really enjoyed working with vocal tracks of Anna Zitnikova for most of this album. She will also be featured on future releases, and is the lead singer to her own band called Jo'anna. The other vocalists were picked specifically for how their style fit the narrative of each song.
I think Tonka's deep and sexy voice contrasts well with Alyona Avenax on Death At Sea. The two vocalists on Two Riders, Rachel and Vickysoul, trade sections in the beginning and middle of the track, then harmonize together at the end. Riya sounds like a sultry siren beckoning to a lost love on Astronaut Song. Veela's vocals on Aphrodite Sandals are sung from the perspective a spurred lover, and I think fit well on that song.
What would you say were the main influences for this style you've achieved – was there equal involvement from both the rock and electronic worlds, or something else entirely?
I was influenced mostly by classic rock and grunge music, but Moby and Trent Reznor are inspirations too. Stevie Wonder and Prince are always in the back of my mind. All four of those musicians are bandleaders and primarily work on their own. I think of Alessandro as a partner and collaborator, I couldn't have made this album without him. He is in a great band called Malbianco. I've also been inspired by Queens of the Stone Age, St. Vincent, David Bowie and Beck on this album.
Is live performance an important part of your plans, and if so – what would a live show look like?
I'd have to recruit touring musicians and put together a band for this to be played live. I'd love to get that together if I can find the right musicians and vocalists to take part. If this project gains some momentum, I would definitely like to present these songs in concert. I could see a duo of female vocalists fronting the band. They'd be wearing high heels and black dresses, while a brooding four-piece band of bearded gentlemen play behind them. Dark and moody stage lights, etc – it would be fun.
Where do you imagine is the best setting in which to experience this album, and what do you hope people get out of it (or take away from it)?
It's a good driving album – get in the car and go. The music speaks to me throughout my daily life, so my hope is anywhere the listener finds themselves, these songs can speak to them and entertain. It's a streaming world now, so that's the best part of accessing the music for me. People can literally be anywhere and listen to the music shape their experiences and environment.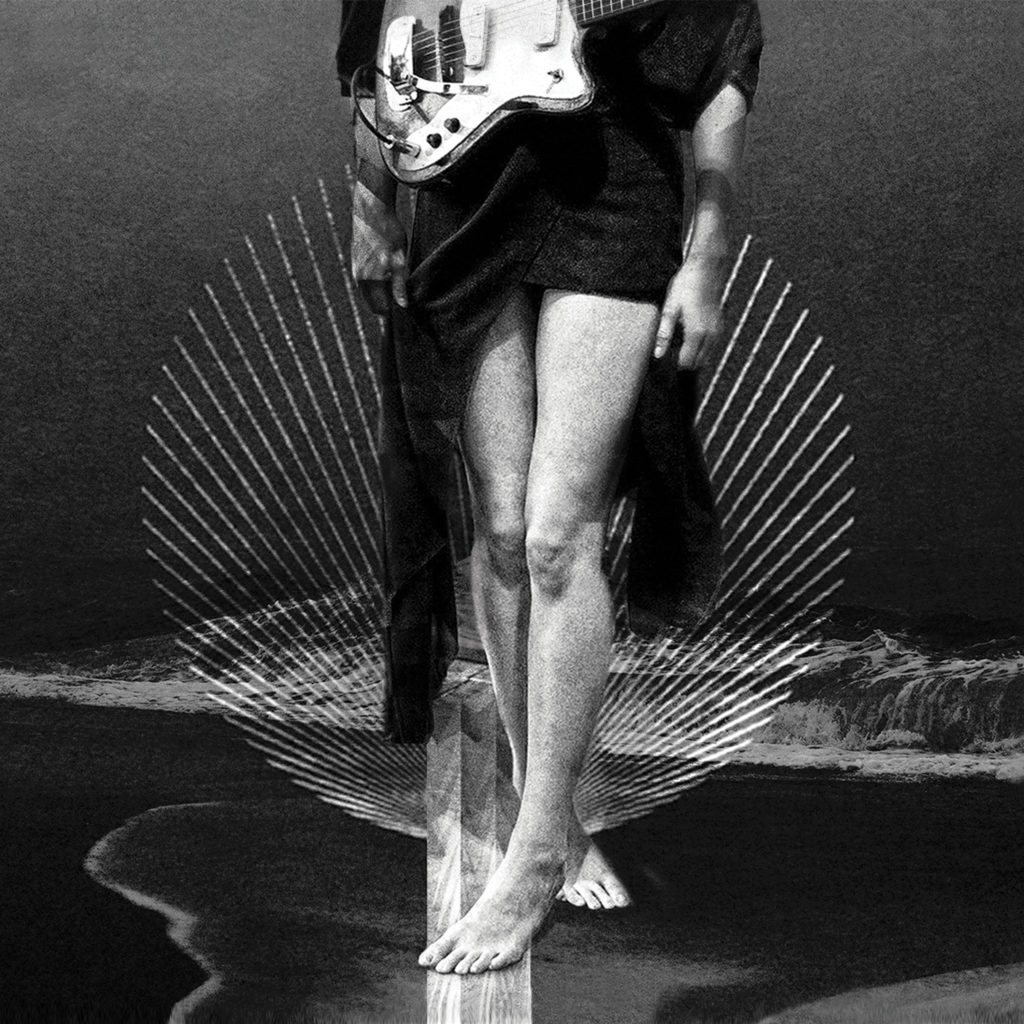 Is Volume 2 already in the making, and why did you decide to roll with the same name or theme for the future?
The songs on Vol. 2 were recorded at the same time, and in some cases before many of the songs on Vol. 1. The material from this first album has a wide ranging breadth of music and styles. Vol. 2 is more of an "in your face" rocker. Lots of grunge and stoner rock influences.
What does the name New American Hustle mean for you?
Many people in the United States and the world in general, feel society is failing them and we are being taken advantage of by our leaders. People are no longer part of the process, they are bystanders being told what to think and how to react. It's a giant corporate data "hustle" in many ways. The "fakeness" of the modern world is our new reality. I feel like sometimes I'm living in the New American Hustle.
Which song from another artist comes to mind if I ask you to name one that you wish you could have written?
I love St. Vincent's Hang On Me from Masseducation. It breaks my heart every time. Also, Kate Jackson (formerly of The Long Blondes) has a great song called Wonder Feeling. If I could pick other music that represents the vibe, sound and look of this band, it would be those two songs.
If you could perform at any venue or event in the world, which would it be – and why?
I'd love to play at Burning Man or Glastonbury, basically anywhere we could reach the largest amount of listeners possible.
What is it about music that draws such passion from you?
I can't stop making music. I'm an artist. I also create and design all the artwork for the albums – I'm a graphic designer by trade. I'm not sure how it is for most artists, but the ones I admire, are the ones who can't stop creating. I don't think I'd know what to do with myself if I wasn't creating art or making music. I'm not good at fishing or golf.
What are your main aspirations as an artist or band right now, and what are the steps you're taking to see those come to life?
Right now I'm basically trying to generate a following of listeners, true fans that enjoy listening to this music. It's not pop music, it's not gonna be in the charts, this music is definitely not for everybody. That's the way it should be, but I think eventually, in a live concert setting and with proper marketing and promotion – it can take off. I'd love to make some more music videos and get a viral presence going. I'd love to get these songs in movies or other media outlets as well.
What's the best thing people can do to support you?
Listen to the albums on streaming platforms (Spotify, Apple Music, Amazon, etc.) Buy a digital copy on my Bandcamp. If things begin to take-off, I will offer special fan-only items and services and then start exploring one-off live concerts. I'm not gonna be making any money off of this – it's a passion project. It's all fan driven. I'd love to release these albums on limited edition vinyl records. So I will be starting a GoFundMe and Patreon page to begin that process.
Is there anything else we should know?
Just keep hustlin' – you'll be just fine.
* * *
Download the album via Bandcamp, Apple, Amazon, or stream it on Spotify. Find & follow New American Hustle on Instagram.
https://www.youtube.com/watch?v=LdIIIjTY1Vc