Austin country rockers Neel Cole & Southern St joined us for a chat this past week – we talked new releases, songwriting, the origins of Texas Grunge, stage fright, and a whole lot more. Here's the conversation in full. 
* * *
Hi guys, thank you so much for the interview – I'm a huge fan of the EP. What can you tell us about Down In The Mud; what inspired the title concept, and were these four songs written specifically within that or chosen from a larger catalogue?
Neel: Down In The Mud the song is essentially is about human beings helping other human beings. I actually wrote it about four years ago and I didn't have a quote unquote plan for this EP. The other songs came from a catalog of songs that I had written over the last 8 years or so. They all are from the first batch of songs that Ken and I started working on in 2018.
Who's in the band, what's the songwriting process like between you all – does Neel write the songs then the three of you jam it out?
Neel: The band consists of myself on Vocals & Guitar, Ken on Bass and Pedro on drums. There is a catalog of songs that I have written over the last 20 years or so that make up most of our material; but when adding them I've always given Ken and Pedro room to come up with parts that I may have not heard when I wrote the material. There are also a number of songs that we've written together over the past year, and more on the way as well.
For the uninformed (myself included), what does Southern St refer to, what's the connection?
Neel: Ken and I got together in late 2017. We started jammin', and went through a few drummers before finding Pedro. During that time, instead of just dropping into the scene as another solo artist, I wanted to have a name that includes others. Ken and I were throwing around ideas, and "Neel Cole & Southern St" was one of those. I really liked the way it sounded, and also it was kinda like a tribute to "Stevie Ray Vaughan & Double Trouble". Ken agreed, so we ran with it.
Ken: Additionally, while I listened to a wide variety of music growing up, Southern Rock, blues, and country of the 70's and 80's have been my biggest musical influence.
Neel: So, we're basically tipping our hats to our influences.
How did the Texas Grunge sound come about?
Neel: It's kind of a conglomeration of all the music I've listened to over my life as a musician. I grew up listening to Glam Rock, Blues and Rock & Roll. In the 90's I got hooked on Grunge, and then in the early 2000's I worked at a country dance hall and discovered Country music and all of its genres (before that I hated Country music). If you put all that in a blender, you get "Texas Grunge".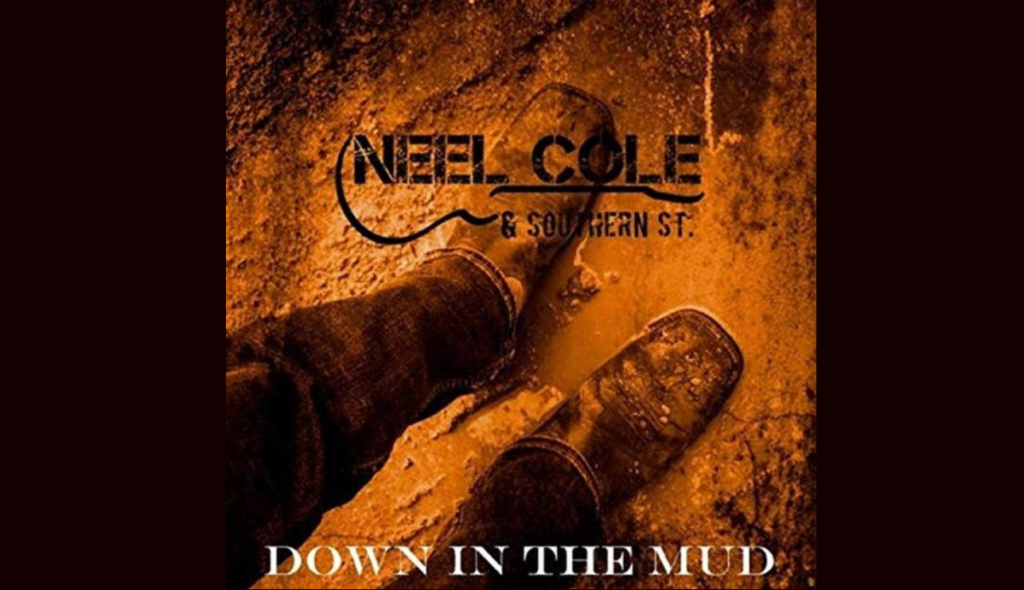 How long have you been making music, and what are the best ways in which you've noticed the industry or the music world changing over time?
Neel: I've had a guitar in my hands since I was 8 years old. I actually started writing music and performing it in the early 90's. As far as the music industry changing, it definitely became a digital industry way too fast. But, that also allowed musicians like myself to be able to release music in a much easier fashion.
What is it about making music that draws such passion from you?
Neel: Most people don't realize this, but music is one of the things that makes the world go round. I've always wanted to make music that makes a difference in people's lives. So, that's what I try to do with everything I/we write. You can make a difference in this world, you just have to make an effort.
Ken: Music has always been an important part of my life. Through listening, writing, and playing music, I find that it has the power to transport me to other places and times, to connect memories, to feel things, to relate to others, and to create and express feelings and ideas that maybe I'm not able to any other way. One of my favorite musicians and singers is Tom Petty.  He was once quoted in an interview as saying that… "…music is probably the one real magic I have encountered in my life.  There is not some trick involved with it.  It's pure and it's real.  It moves, it heals, it communicates and does all of these incredible things."
What are the main values you try to represent as a band?
Neel: Music is love! And, music can make a difference!
Your sound has a notably live vibe to it, and obviously there's the live video to accompany the EP. How important is live performance, and how have you found the live scene for this kind of style in recent months?
Neel: It's extremely important to me to be able to re-create live what we do in the studio. If you can't re-create what you've put down onto a record or CD in front of people, then you're doing too much. As far as the live scene, we found a couple of areas in Central Texas that sincerely enjoy our music. We're working on getting our music out to as many people who will listen.
Ken: Yea, When we went into the studio to record Down in the Mud, we had been rehearsing and playing these songs live for several months. I think our approach was to recreate the live sound as much as possible.
Do you ever get nervous about going on stage?
Neel: Not as much these days. I used to. I'm sure as the shows get bigger I might get that feeling again.
Is there a dream venue or event that you'd like to perform at?
Neel: As far as in Austin, 360 amphitheater; Nationally speaking, Wrigley field!
Where does your songwriting style come from – who or what inspires you, either musically or in terms of what you read or other art forms?
Neel: My songwriting is basically a conglomeration of my experiences in life. I have so many influences it's hard to specifically place one or the other as a main influencer on that music.
What's next for you – is there a longer project on the way, a tour?
Neel: We are working on our next EP for 2019, which is entitled Bricks and will be released in December. As far as a tour, we might put something together for the summer of 2020. You never know what the world will bring so we take it Show by show.
If you could collaborate with anyone at all, past or present, who would you choose – and why?
Neel: Eddie Vedder. Pearl jam has been the single biggest musical influence on my life, and I would love to collaborate with them. They've always tried to make a difference with their music, and make a statement about the world we live in. That's the magic right there; music is love but it also is powerful!
Ken: Bruce Springsteen, for 2 reasons. One, his style of songwriting has been a big influence lately in my writing, and he has done a lot of great work helping veterans and veterans causes. That really means a lot to me as a military veteran, especially now that my youngest has also chosen to serve in the military as well.
What's something about Neel Cole & Southern St that most people don't know?
Neel: We are all family men, as in family is our biggest priority. We all have people that stand in this world alongside us, love us, and depend on us.
What's the best way people can support you right now?
Neel: Come see a show! Other than that, follow us on social media and if y'all like our music, pickup a CD.
Is there anything else we should know?
Neel: I think we've touched all the bases. Remember, Music Is Love!
* * *
Grab the EP via the band's Website. Find & follow them on Facebook & Instagram.