To coincide with the release of his latest collaborative single Feeling Free, we caught an interview with Mou5ZyZZ, to find out more about the music, the themes intertwined within it, how faith impacts the creative process, and plenty more. Here's the conversation in full.
* * *
Mou5ZyZZ – a real pleasure to chat, thank you! For those new to your work, what inspires you to make the music that you do?
Thank you for your time and getting to know me better. I create my sounds and so many sounds so quickly because I currently have no Girl to Love. I focus all my attention on creating for this world, until I find my one and then I can chill. "LOVE" is what Drives me to create.
Tell me about the collaborative single Feeling Free – what prompted the two of you to create together, and what unexpected quality did this unity bring out in you?
Me and Alex became really good friends over Instagram initially, but we also use other apps to communicate. After talking for months with Alex, he would always tell me how he always listens to my music. I asked Alex if he would ever want to potentially sing on one of my tracks. He said he'd love too, so I made some beats and sent him my sounds and he picked the one he liked, which was my Instrumental for Feeling Free.
Now we're making music together, learning more about each other's beliefs and values.
"I was shocked to have met another person on the other side of the world that had the same mindset. We became like brothers & made a song about ourselves Feeling Free."
How do you decide which artists to work with?
I work with people I get along with and who make an effort in showing they are interested in me as a person. This helps me open up to potentially wanting to create with them. I like to create with people I connect with on a real Human Level. Sometimes opening up to others helps me with my own personal issues. If there's a Great Connection, Great Music can be made.
You've amassed tens of thousands of monthly listeners and followers – outside of work ethic and passion, what are the main tools that have allowed you to connect with so many people?
I'm constantly trying to find the best ways to promote my creations to the world. If I had to say my main tools would be Press Releases, Curator Playlist Promotions, Instagram, Facebook, Google ads and Word of Mouth.
You describe yourself as an Unperfect Christian – in what ways does Faith impact your music, and is it difficult or easy to incorporate that into the contemporary scene?
Yes I am Christian and an Unperfect one. I was raised Christian my whole life, but I never had much of a close family. When I was born my family was already failing. My Dad and Mom we're not close anymore. My dad cheated on my mom all the time and he was into drugs and alcohol.
Before I was born My mom became a born again Christian and my dad tried to follow in my mom's footsteps, but always continued with his bad choices. That being said I have walked away from God in this life of mine many times and I've made certain choices that hurt me which held me back in many ways. Even though I would turn my back on God, I would always come back to him – Especially in my times of trouble.
I'm a human being that is not always obedient to following God's word, even though I try my best. This is why I am an "Unperfect Christian". It's up to me to follow Gods word or not to.
When I create my music as Mou5ZyZZ or my alter ego Mou5EmO, I'm creating, so I can express myself as an Artist and as a Real Human. I'm well aware of what I'm putting out there into the world.
"My mind goes through waves while I plan all my releases months out. This is only after I've made sure it's truly what I want to share with the world."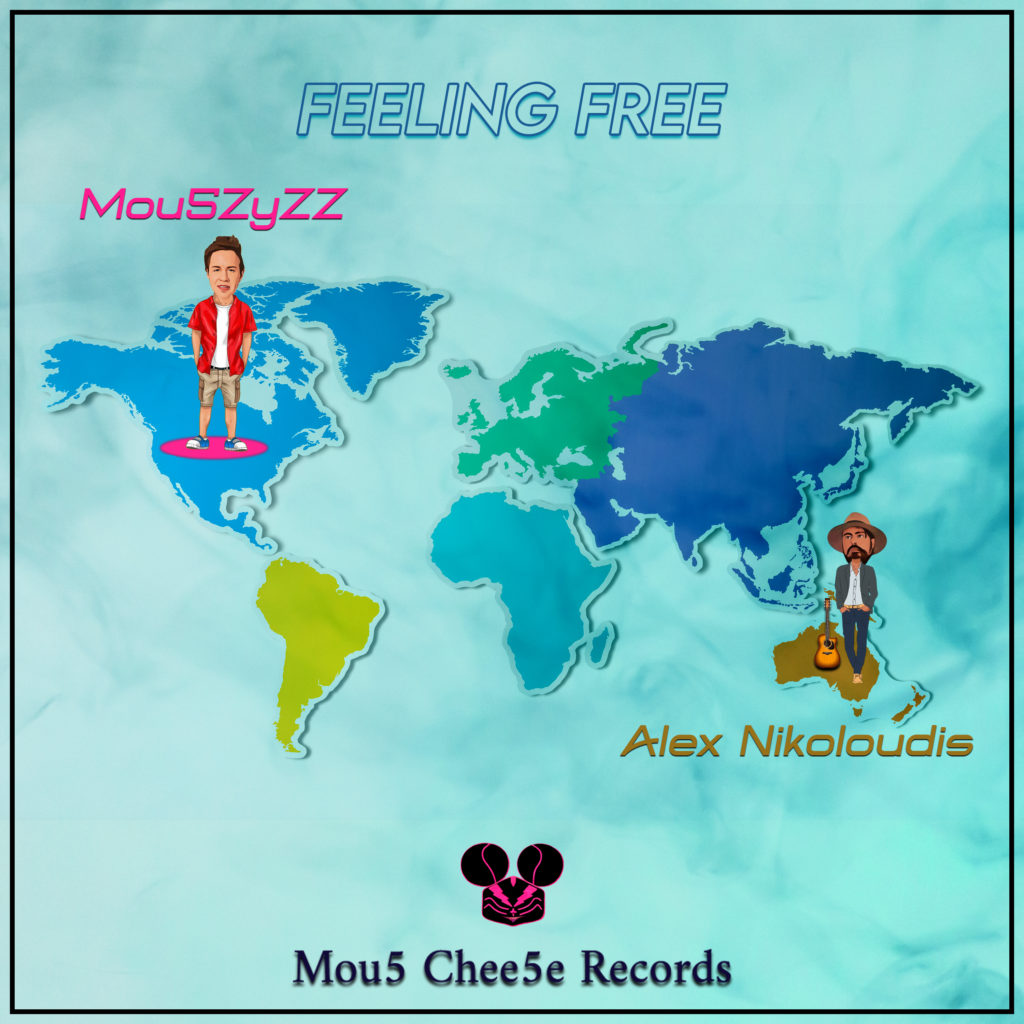 How important are live performances to you, and what would be your dream venue or event to grace the stage of?
I Love to play Live, but most people playing at Big Shows are people signed to Big Record Labels, which are promoting whatever they want. I'm 100% independent at my Record Label at "Mou5 Chee5e Records". Maybe in the next few years some labels or promoters will reach out to me to play at some Big Shows.
If I could be blessed with playing at "TOMORROWLAND BERLIN, ULTRA MUSIC FESTIVAL MIAMI AND EDC LAS VEGAS" just once time each time, this would be my Dream Come True.
I honestly Love making music for this World under my Artist names and as a Ghost Producer. I'll keep making music regardless if I play Big Shows or Not.
What's the live scene like where you're based for this kind of uplifting EDM and Dance Pop?
Well I live in Albuquerque New Mexico USA and the EDM scene here is honestly hit or miss. It's mostly underground shows, which I'll play at sometimes, but we're talking about Underground for Real. Sometimes local clubs will hire bigger acts to bring here to Albuquerque and sometimes club promoters reach out to me to play a time slot at a local show.
Albuquerque is tough because it's about who you know and who can get you a good show booking. Most club owners and promoters out here have their friends already selected for opportunities.
For me, I say build it and they will come. I focus my attention on making my music quality and putting it out there on the International World Stage.
How do you maintain a healthy lifestyle as a DJ involved in the kind of music that typically invites intoxication and extensive late nights?
I feel everything in life requires a balance and I always try to find my balance in everything I do. I try to get lots of Sleep, Vitamins, Minerals, Water and Exercise. If I stay up late it's because I'm in my studio making music, away from all the Club/Party/Drama lifestyle. If I play a small show, I play my set and then I go home immediately.
I feel currently in my life is not the time for me to celebrate, if this makes sense. I don't go out and party. I'm constantly working on building creations for this World.
Which song from your repertoire would you say remains the truest to your initial artistic roots?
🎵 Mou5ZyZZ- Mou5ZyZZ – my self tiitled track Mou5ZyZZ on my 1ST album Bring It Back, Track #3. It's my truest to my "TRANCE" roots. When I first started producing music on my own in 2004, I started producing Trance and All Trance sounds, Psy-Trance, Progressive Trance, Goa, Etc.
Is there a longer project in the making, or any new release exclusives you can let us in on?
I have a track HAPPY coming out Halloween 2023. Its "Heavy Trance Rock" and I sing on this whole track in my "True Raw Form".
Is there anything else we should know?
"Mou5ZyZZ "Mouse zzZ" Andrew Niman – Producer/DJ, Drummer, Guitar player, Dancer, Surfer, Singer and Writer, born February 8th 1984. Based in Albuquerque, New Mexico (505). Born in Los Angeles, California."
A musician since childhood, Andrew always felt a passionate Love for all music, especially EDM-SCREMO-EMO-ROCK MUSIC – Ghost Producing Since 2006.
In 2009 Mou5ZyZZ "Alter Ego" Mou5EmO was born. Primarily producing Trance & Psy-Trance music. In 2012 Mou5EmO went into hiding. Mou5ZyZZ began broadening his scope to include other sub-genres like Electro Pop, Hardstyle, BassHouse, Drum N Bass, Breakbeat, Midtempo, Dubstep, Trap, & Hip-Hop.
Influenced strongly by the late Australian YouTube Personality "ZyZZ" He married "Mou5" & "ZyZZ". 🐹💤 Mou5ZyZZ message became one of Liberation, High Energy & Uplifting Spirit.
Mou5EmO came out of hiding 9-22-2022.
THANK YOU FOR LISTENING. 🗺️
Live your Life, be Happy –
FREEDOM FOR ALL. ✌️♥️👻
OWNER AND FOUNDER
Mou5 Chee5e Records.
* * *
Find all things Mou5ZyZZ here or via Instagram & Facebook.