Following the release of his brand new EP 2019TILLINFINITY, we caught an interview with Winnipeg rapper and artist Lil Beckta to find out more about the music, his journey so far, and his hopes for the future. Here's how it went.
* * *
Hey – what a pleasure, congrats on the release and thanks for the chat! How does it feel to share this EP with the world?
Thank you again for having me Stereo Stickman!!! Y'all showing mad love 🖤 thank you again! Honestly sharing this EP is such a breath of fresh air, it's been two whole years since I put out any music so being able to put this out for the city of Winnipeg is crazy & I love it!!
Not only is Winnipeg showing love but the world is and I am nothing but grateful for that 🙏🏻 🙏🏻 🙏🏻. This EP has been hyped up till now and I think this month was the perfect time to release it, especially with everything going on in the world rn, everyone needs music to get by 💕 🖤
For those who don't know, how long have you been making original music, and what first inspired you to start?
It's been about 8 to 9 years since I've been recording music, I started in grade 11 back in Shaftesbury high school – shout outs to them 🙏🏻 but I started in grade 11 & it gradually became less of a hobby & more of my life 🙏🏻, thank God I had such a great high school following 🙏🏻 Hell I had kids from other high schools in the city know me after my first week lol but anywho, what made me start recording was my dad 100% and my mom, my dad used to be a disc jockey for roadshow here back in the day when I was like 7 & he showed me all these hip hop artists: Tupac, Biggie Smalls, A Tribe Called Quest, Cypress Hill, Eric B & Rakim like his list was immaculate!!!! I was around music 24/7 hearing anything from hip hop to jazz to 90's pop I was around it all 🔥.
My mom inspired me to start because she shows nothing but love for my dreams and supports them 💕 she's truly a real blessing in my life idk what I would do without her 😭, shout outs to momma beckta & poppa beckta no cap 💕 🙏🏻
What absolutely made me wanna start though was the fact I wanna get my family out of here and situated somewhere better, not only for my fam here but for my mom 💕 we've always lived in a hard time and stuck in situations, I work hard on this so I can provide for the fam and help us live comfortably but once this shit pops I'm putting all of us on! 💕 & show Winnipeg what I can do 🙏🏻
What does the title 2019TILLINFINITY mean for you?
2019TILLINFINITY means struggles, depression, hard times, blessings, happiness, positivity – it's a meaning of all feelings from negative to positive. I went thru a tough year last year that has taught me a lot of lessons but not only that I went thru a lot of stuff that was so toxic and negative, it hurt me deeply and still does to this day, but it's not all negative.
I went thru a lot of experiences last year that were positive and I met a lot of new people that I cherish deeply into this year, shout outs to marley she was a major blessing for me last year and to this day – even tho things didn't work out I still cherish her and care about her to this day 💕 I want her to know I be doing good and I hope she be doing good on god 💕 🖤 I went thru the bad but I eventually passed thru the good and 2019TILLINFINITY means just that: it's a universal feeling 🤔 🔥 🙏🏻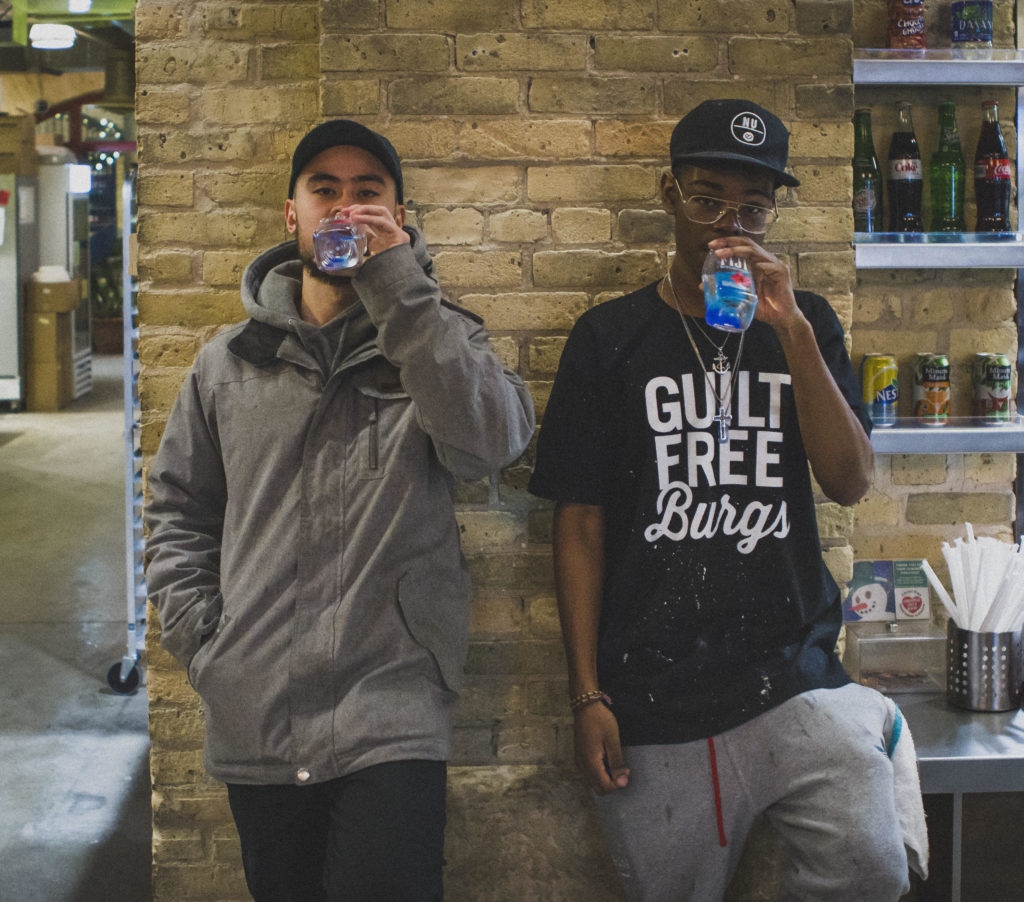 How did you decide which producers to work with for this project?
Easy! I already had Donnie & Kevin katana in my mind for the project shout outs to them from Baltimore in the US, there beats are fire as hell & I've been keeping tabs on them for awhile, the whole EP is pretty much produced by them & I give them all the credit on this one for making the project sound wavy and they made it so the feels would vary and would change 🖤 the only producer that was not them was lotus flwr shout out to him as well 🔥 🖤 but I wanted this project to have many feels & Donnie & Kevin had those feels in there catalogue 😈 💕 shout out to them both! The goats of Baltimore on god 💕
How do you decide what to write your bars about, and do you always write from personal experiences or is there an element of fiction to your story-telling?
Honestly it's however I'm feeling, I'm feeling sad I'll write depressing shit if I'm feeling happy then the vibes are always positive, it's a back & fourth with the personal experiences almost every project I like to speak about my personal life and what I went thru but a lot of my song writing has a lot of fiction and those are the songs that I really fucks wit the most cause some of my creative bars come out of those tracks!!! Some of my hardest bars come from my personal life raps but to answer this question fully it's a 50/50 💕 but for me as an artist it works well for me 🖤 💕
What was the live scene like in Winnipeg for this genre, before lock-down?
CRAZY!! Winnipeg has some of the craziest talent come out of here, the live scene is always high energy here we never keep it low 😈, YSN Fab be really puttin this city on – shout outs to him – also big ups to postwar, phre$h prince, Yung romello, dag, Andre jeanson, sebi gaskin, Derek Benjamin the list goes on but those people are just a handful of many that are really putting this city on the map 💕.
If you look up the list of many talented rappers here we got lots and lots of styles to choose from and vibe too 🙏🏻 🔥 the scene is very quaint but we bang hard 💕 🔥 I love the scene here idk what I would do without it here flourishing and growing 💕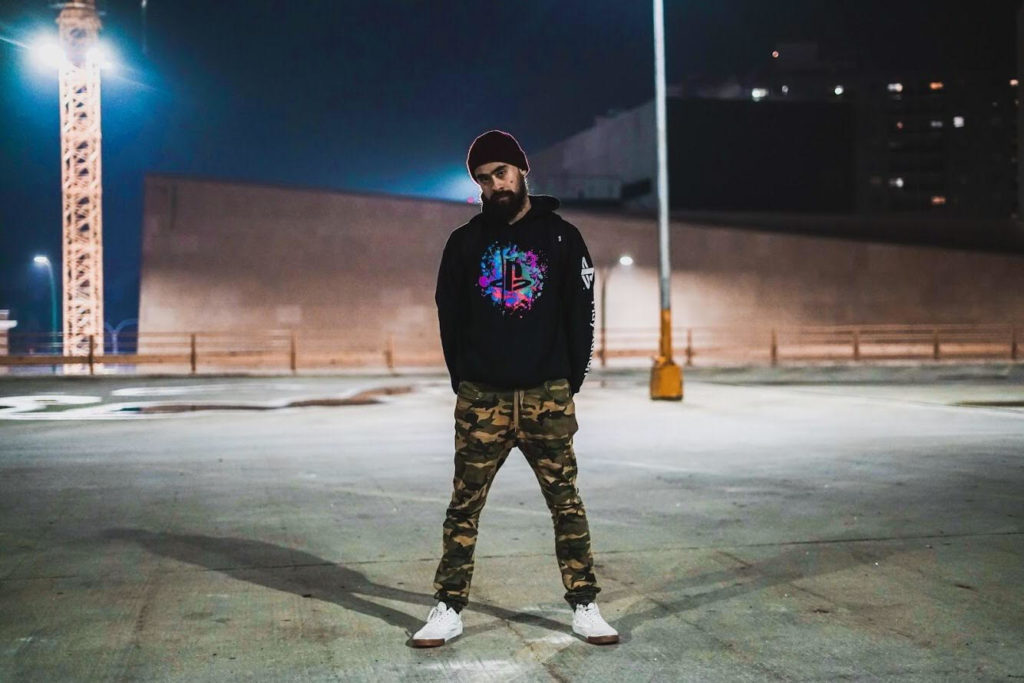 In what ways have you adapted to the new social restrictions as an artist?
I've adapted really well!!! In my time of hiatus I've learnt a lot about executing moves on social media that will help me broaden my listen range & since the lockdown happened and covid I've been nothing but blessed that I'm able to adapt to these restrictions and work at my own pace and on my own terms 🙏🏻 such a great feeling 🙏🏻
What's your main intention or ambition as an artist, and what values do you hope to bring to the scene?
My main intention/ambition is for people to listen to my story and relate not only that but I hope to inspire the youth and generation to not only learn from there mistakes but also grow from them 🙏🏻 I went thru a lot of life things that a lot of people have already went thru & a lot of people can relate with me so I hope I can share a lot of the pain that people go thru cause I want them to know your not alone 💕, I wanna bring humbleness and positivity to this scene as much as I can, we're all a family here in Winnipeg believe it or not in this scene, we all support one another & our values always stay the same 😈. We all want what's best for this city and that's being able to show it off the best way possible 🙏🏻
Will there be any videos to accompany the new music, and if so, how does this visual creative process compare for you to making music?
LIPSTIXX video to be filmed soon! & same with A GLOW 💕, the visuals are great cause for me I can really express my feelings and energy with the visuals we film. Shout outs to Denis Ankrah at visual theory films here in Winnipeg for always filming my pieces 💕 he my fam & shout outs to alon denisiuk for helping me film LIPSTIXX 💕 you a real one 🙏🏻 🙏🏻 🙏🏻
Which of the tracks on this EP would you recommend to new listeners who only have time for one, and why?
Why Are You Like This ft. PostWar & why that track? Cause it's very experimental & out of my element and I love every single aspect of it 💕 it also tells a dark story with which I hope people can relate and relate with me on it 🙏🏻 we've all been thru those dark times 🙏🏻
If you could perform at any venue or event in the world, which would it be, and why?
Rolling Loud Music Festival is the dream event!!! That's the big time, there's festivals here I wanna perform at like real love music fest & rainbow trout music fest 💕 💕 but the dream is rolling loud!! & why? It's because so many known names perform on these stages! & not only that the energy level from these shows are nothing but high and ultra high 😈 that's the shit I like 🔥 🔥 🔥
How important is networking and collaboration in the indie world, and do you have any collaborations in the pipeline?
Very important!!! It's broadens are viewing range and connects you with many different styles and artists, it's always good to connect cause you promote yourself that way plus make an image for yourself on the scene! & I got my homie phre$h prince on a new feature for my new EP titled M.R.C dropping may 25th! Gonna be fire af 😈 I also got postwar and local talent stmblz on my list but that's kept secret 🤫
If you could change one thing about the music industry, what would it be, and why?
The amount of fakery & the fact that you need clout to get you anywhere LOL I hated watching young chop just fool on the gram and I hated Soulja boy back like 3 years ago beefing with 100 rappers at a time, like that shit needs to stop!!! No matter where you are in your career it still has some sort of longevity, yes people don't listen to you as much but that doesn't mean you can't get back up, a lot of these rappers think I better call out 100 rappers cause that way I'll be on social media 24/7 they'll have to listen to me. I wanna see this changed.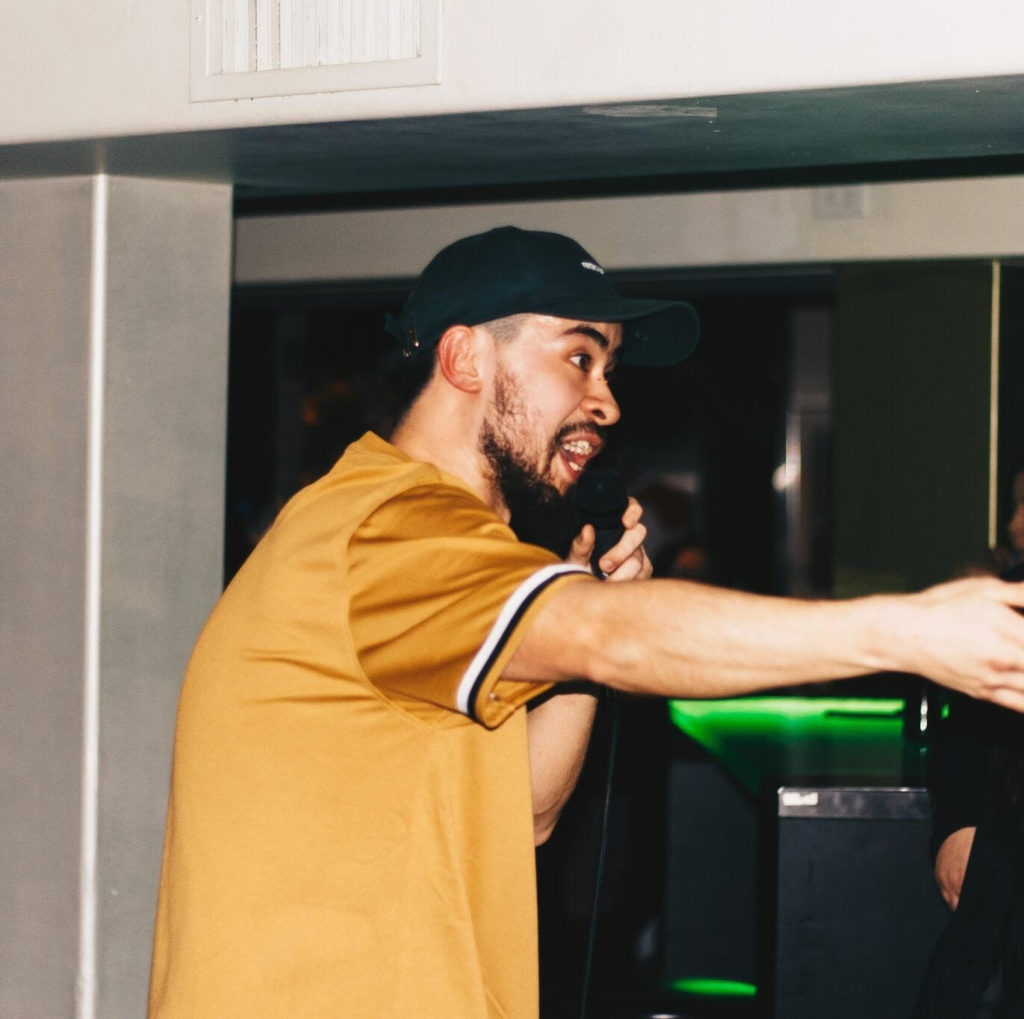 If you could sit down to lunch with anyone at all, who would it be, and what would you ask them about?
Lil yachty 😂 I know my pick is not respectable!! Butttt hear me out, not only would I get probably the best pizza lunch in history with the dude but I would get to learn about his history and his life growing up, I've always been so fascinated with him & how he can be in this industry and not rap about drugs or alcohol, he's a clean kid and I love that about yachty!
Not only that he's so humble, puts his fam and friends before him and he gives back to his city 🙏🏻 as an artist I fucks wit that hard and his music goes brazy 🙏🏻, if I get to have lunch with yachty then QC will be there so I get to learn knowledge from coach k & Migos themselves hahaha shit would be tight 🙏🏻 🔥 pizza lunch tho since yachty only eats pizza and let's be real! Who wants a fancy steak 🤷🏻‍
What's next for you?
More music, My new EP 2019TILLINFINITY out on my soundcloud at Lil Beckta!!! Plus I got a new EP out next month on may 25th titled M.R.C 💕 bout to be a wild month but what's next for me? More music, more money and more blessings 🙏🏻 💕 🖤
Is there anything else we should know?
Always remember to never give up on your shit, always stay positive and always stay rolling with the punches! You'll get to your goals, don't worry 💕 patience is a virtue my friend 🙏🏻 & also make sure to keep posted on my Instagram, we got a podcast called The Highest Hour in the works, it's a podcast that two of my buddies Joel & Matt we're down to be in with me so we're making it a trio and will be debuting our first episode in about a week or two so make sure to be on the lookout for that 🙏🏻 other then that always stay working, stay safe! 💕
I love every single one of you's 💕 thanks again to Stereo Stickman for being able to ask me all these questions fr 💕 blessings to you guys, I fucks wit y'all 🖤 💕 keep tabs on me I'll be working heavy 🖤 🖤 stay hydrated fam 🖤 💕
* * *