Following Larry Iaccio's write-up of Kingsley's recent, debut EP – we caught an interview with the man behind the music to find out more about how all of this came to be. Here's the conversation in full. 
* * *
Hi Tyler – congratulations on the EP, how long has this project been in the making?
Thank you so much! This project started in March when I met with Ross Bellenoit (co-producer – Turtle Studios). We ran through about 15 songs that I had written before narrowing it down to the best 4 – It Ain't Me (It's Only You), The First Time I Saw Love Die, Steal My Pride, and Waiting on You. Once we had decided to go with that collection of songs, we got to work! Step one was getting in a rehearsal space with drummer Simon Jay, bassist Christian Lynch and cellist Pete Macartney. We had one rehearsal to get the songs really tight before tracking drums and bass live. Ross & I shared guitar and piano duties. After laying all the vocal work, we incorporated a quartet to really give the songs some life!
The entire process took about 2 months, but was recorded, mixed and mastered in just 2 days time!
Our writer Larry noted that you've put a lot of different emotions into this EP. What does it mean to you to finally share this music with the world?
I feel like a major weight has been lifted! It's been a long time coming and I'm really proud of what I've done. I felt really comfortable in the studio and felt like each song was nurtured and cared for each step of the way. Emotionally, it's overwhelming when I think about how much love and support I've received over the past few months.
If you had to choose just one song to represent your sound right now, for those with limited time, which would you suggest – and why?
Waiting on You is definitely the best representation of my sound. Each song on this EP stands strong alone – but to me – Waiting on You is the best song for a lot of reasons. The old school 50's-esqe vibe courses through this entire project – Melodically, structurally, vocally and lyrically this song shows my strengths on a level much higher than the other 3 songs. It's also the most personal song on this EP. I've never felt so vulnerable for someone in my life and when the emotion isn't reciprocated to the same degree it kills you. All I could do was wait.
Hence:
"Maybe someday you'll feel like I do
'Til then I'll be waitin'
Waiting on you…"
How do you get started when writing a new song, and how do you know when it's truly finished and ready to be shared with the world?
Every song is different. Some start with the melody. Some start with a lyrical idea. Some are a collection of ideas that I've strung together over the years. So it's really always different for me. I think I know a song is finished when I feel comfortable with playing it. There's something about playing a new song and it just feeling right. I can't explain it. You just know in your gut when it's finished.
What takes a song from good to great?
I think if you want to make a good song great every single moment in the song needs to exist for a particular reason. Catchy hooks are a must. The simpler, the better! I've always tried to be honest with my lyrics. I strive to write lyrics that people can identify with for their own personal reasons. A song that is vulnerable, yet bold and has a strong message, but gets your toes tapping is always the goal when writing!
Is Kingsley your real name or a stage name, and if the latter – where did it come from?
Kingsley (inspired by my first band Could've Been Kings) is actually a stage name that I started using back in 2015 when I started playing solo after the band had broken up. Komorowski is my real last name and definitely isn't a good name for showbiz. Plus, I've always really liked musicians that use one name – Elvis, Sting, Slash, Prince, Bono, Adele, etc… So I thought it would be pretty cool to follow suit.
What's your musical journey been like so far – where and how did it begin, and how would you say your approach has changed or evolved over time?
It feels like I've been playing music forever! My interests sparked at an early age (probably 3 or 4 years old) thanks to a Raffi VHS (Side note: Baby Beluga might be one of the greatest songs ever written!). I eventually graduated to Billy Joel's Greatest Hits, Green Day's Dookie, Beatles' records, Elvis records and so much more!
I started playing publicly when I was 18 and until then had suffered from intense stage fright. At that point I had only written a few songs and really had no idea what I was doing. It still feels like a guessing game at times! My first legit show was at The Trocadero on a Sunday afternoon. Over the years, I've written a lot of songs with a lot of different inspirations and themes, but this EP has a swing and vibe to it that I really enjoy. I think I've found my voice with these songs and will continue to explore my musical abilities as time goes on.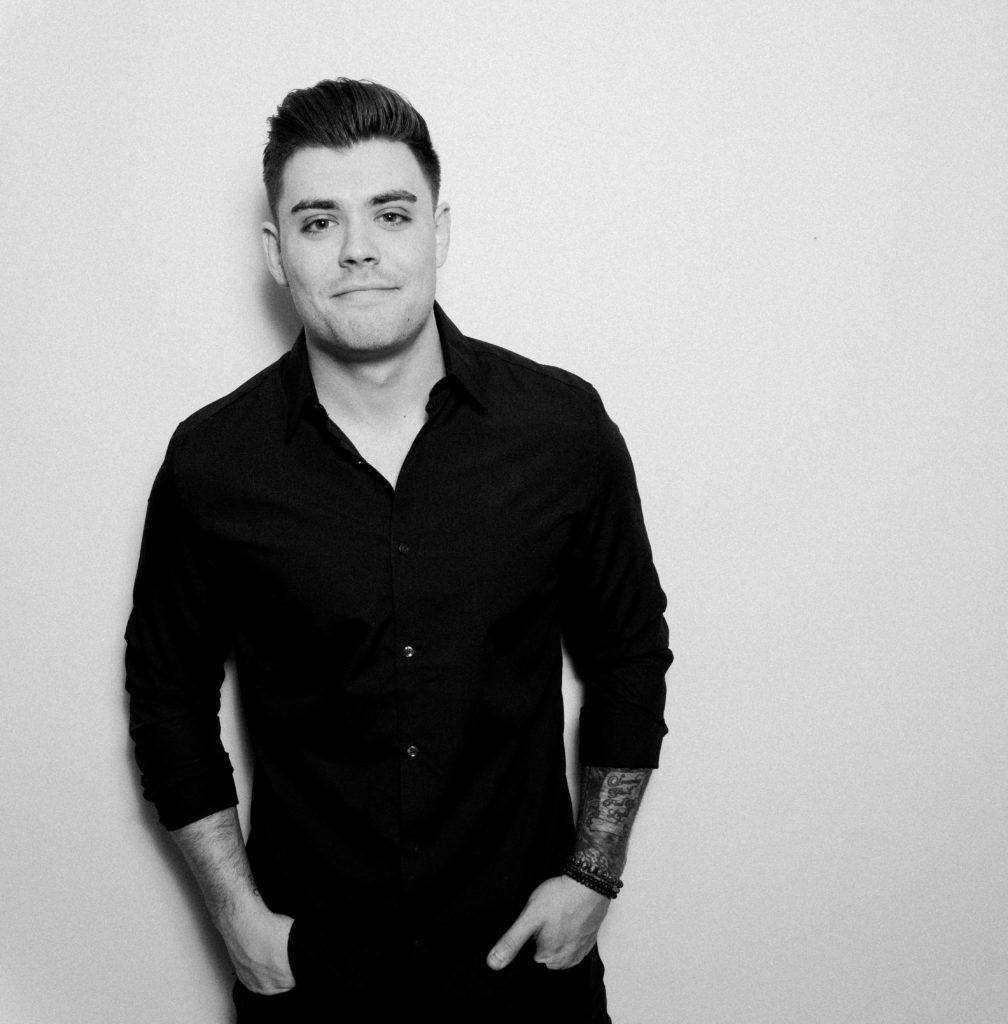 How has being a solo artist differed from your previous experiences of being in bands?
I feel most comfortable with my song writing as a solo artist. In a band, there's usually a particular sound and style of playing that each player brings, but being on my own and working with different people gave me the opportunity to really take chances. I love that this EP is a full band effort. That was really important to me. Tom Petty and Billy Joel are perfect examples of singer/songwriters that always played with bands, but could shift gears song to song.
Who or what inspires you the most to put your time and passions into making music?
So many things/people inspire me. My past. My future. My kickass girlfriend. Losing loved ones. Strained relationships. Anxiety. Anger. Pain. Love… Whatever I'm feeling is gonna come out one way or another.
How important is live performance for you as an artist, and what can audiences expect from a live show from Kingsley?
Performing live is extremely important to me. Everyone is always on their phones and performing live is the last way for artists to really connect with their fans. Anyone that comes to see me play can expect to sing, dance and sweat their asses off!
What's the music scene like in Philly right now – how easy is it to get shows as a pop and rock artist, and what are your top tips regarding that?
Philadelphia is overflowing with exceptional talent. It's heart breaking that so many clubs have closed down, but it brings everyone in the scene closer together! It's pretty easy to get a show if you're willing to help put the show together. I always build the bill with close friends (no matter the genre) and just have fun!
Do you have a longer term plan as a musician – is there a specific dream and are there certain steps you need to take in order to get there?
As of right now, I tour with the nationally recognized cover band The Rockets. Right now I have a lot of things in the works that I don't want to jinx and would rather keep people in suspense!
What do you hope people take away from this particular EP?
I hope people enjoy it. Each song is really special to me and I believe lots of people can identify with these songs. This EP was a great first impression of my musical abilities and is only the beginning!
What's something about Tyler Kingsley that most people don't know?
Growing up, I took guitar and vocal lessons from Joe Amodie who was the lead singer of the band The Tokens who wrote the hit The Lion Sleeps Tonight. Joe and I are still very close to this day!
What's next for you?
More shows. More writing. More recording.
Is there anything else you'd like to say?
It's 2:06AM and I'm really hungry, but I don't have any snacks. This sucks.
* * *
Stream the EP on Spotify. Find & follow Kingsley on Facebook.