JaneliaSoul, an eight-piece musical collective, is currently the only female-fronted world music band based in Baltimore, MD. The group fuse traditional Nigerian rhythms with contemporary sounds such as Soul and Jazz. Thanks to their unlimited creativity, originality, and passion – their performances have been making waves. Prior to the release of their summer album, we caught an interview with Janelia to find out more about how it all came to be. Here's the conversation in full. 
* * *
Hi Janelia, thanks so much for the interview – what can you tell us about your upcoming releases?
My upcoming release is an album about self-affirmations and it is recorded with all live musical instruments. Until now, self-affirmations are in the form of spoken word that one speaks to one's self. However, my upcoming album is a musical self-affirmation that one can sing, listen to and even dance to. I am presenting it as an EP album with 6 songs and the album is titled the Self Affirmation Project.
Is there an underlying concept or thread throughout the new album?
As the name of the album reflects i.e. the Self-affirmation Project, all the title of the songs on the album begins with I Am affirmations. For example, the first single from the album is titled I Am Bold.
Who or what first inspired you to start writing and creating music in this way?
The songs on the album were inspired when I discovered the power of positive thinking and using affirmations as a solution for negative self-talk. Affirmations have helped me create magic in my life and to find my inner genius as an artist. So much so that I wanted to use my songs as an instrument of impact by recording probably the world's first album dedicated to self-affirmations.
If a listener only had time to listen to one of your songs to date, which would you recommend, and why?
I would recommend the first single from my upcoming album titled I Am Bold because it is catchy, hypnotic and introduces the listener to several self-affirmations. Although it is titled I Am Bold, the song encompasses other powerful self-affirmations such as having the power to create change. I Am Bold as the first single from the album will be released on June 5, 2018.
Are there any exciting collaborations on the cards that audiences can look forward to?
Yes, there are a couple of collaborations with other artists. I also did a cover of one of Beyoncé's songs. However, everyone would have to wait until the album drops so as not to ruin the element of surprise. My version of Beyoncé's original will be a unique and pleasant surprise on the album.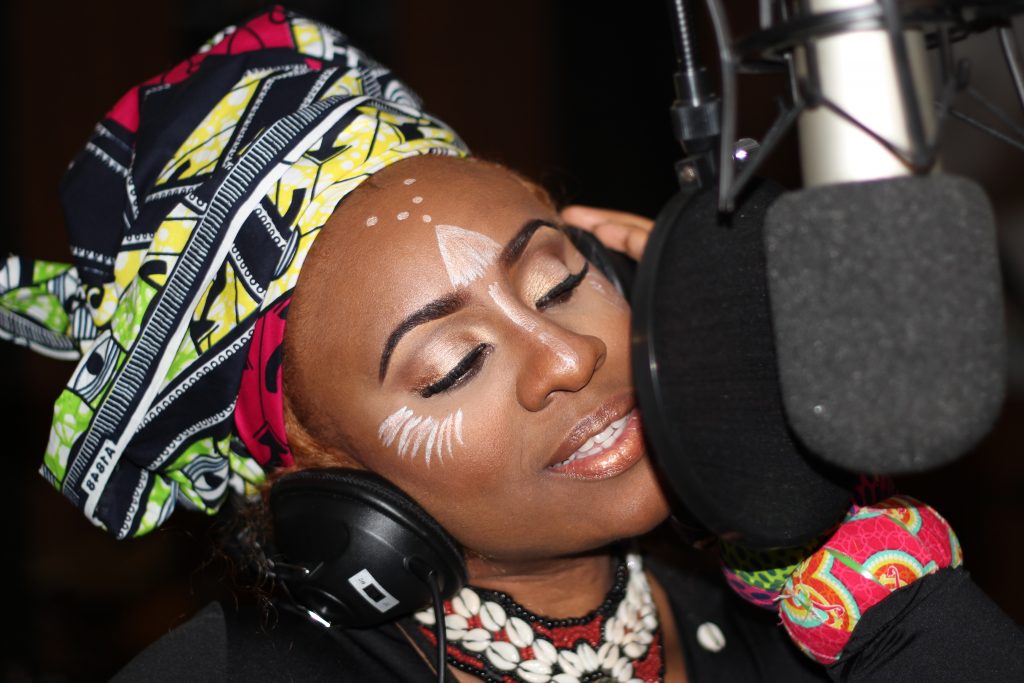 In what ways has your approach to creativity and performance changed or evolved over time?
When I first started making music, I tried to put myself in a box and label myself as R&B because I felt I had to belong in that category. However, over time I have learned to take a "best of both worlds" approach to my music being that I am both a Nigerian and an American. You will see and hear these influences when I am on stage with my band and in my new album. The traditional African rhythms is present with the modern afro-pop sounds, mixed with soul and other contemporary genres. The beauty of my current approach is that I get do a fusion of different types of music and it still falls under the one category of World music.
How important is live performance for you as an artist, and what can audiences expect from a live show?
Live performances are at the heart of everything I do as an artist because I began performing live long before I started writing songs. This is one of the reasons why I decided to record the album with all live instruments. When audiences come to my live show, they can expect to see an engaging and entertaining representation of the songs on my new album and songs from prior releases.
What are your hopes for the future, and what's the bigger picture?
As I mentioned earlier, this is probably the world's first album dedicated to self-affirmations and it is my hope that it would wow the world when it drops on July 13, 2018. The bigger picture would be to go on a national and international New Album Tour so as to bring these very powerful songs live to as many people as possible.
Is there anything else you'd like to say?
Yes, I am shooting a video diary of this journey and on June 5, 2018 I am going to launch a weekly YouTube Vlog about the making of the album. I will upload a new episode every Tuesday and it will let viewers in on the behind the scenes and the creative process of the Self Affirmation Project. I would like to use this opportunity to invite everyone to come along this life changing adventure with me by subscribing to my YouTube channel.
* * *
Thank you so much to Janelia for her time & insight. Find & follow JaneliaSoul on Facebook, Twitter & Instagram. Visit their Website for more information.