Franciscan Honey has recently released a brand new project entitled Invisible and Everlasting. The intriguing album introduces the music and creativity of FH in a uniquely bold and powerful way.
We caught up with the songwriter and artist behind it all to dig a little deeper into the process and find out how it all came to be. Here's the conversation in full.
* * *
Hi Franciscan Honey, great to be able to chat with you! How are things in New Hampshire right now?
Things are relatively calm; there's a lot of fear and unjustness echoing in the world right now and I can't help but resonate with that. I've also been working at a grocery store during this whole pandemic and while mixing the album so a lot of thoughts and emotions have been rather scattered, but it's been great seeing people band together to bring positive energy to the world.
What can you tell us about Invisible and Everlasting – how long has the album been in the making, and what does it mean for you?
I started writing songs for this album right when I moved up to New Hampshire last September, though it took a couple months before I started sending tracks to our drummer Dumas.
Music has always been a therapeutic release for me so I went in unsure of the final product, just writing songs when they came to me. It wasn't until the end of last year where I paused and thought "oh, okay, we can make an album with this stuff".
I always want any album I work on to exist as a time capsule. I want to look back in twenty years and understand where I was mentally and emotionally, and to gauge how my music has evolved. Invisible and Everlasting isn't a pristine record; my vocals are an acquired taste at best and the guitars tend to sway towards chaotic. For many years I've been in and out of therapy and with limited access to in-person care these days this album quickly became a way for me to assess what my perceptions of the world were.
With the swirling, distorted guitar work and the podium-like, 'gear up the crowd' spoken word delivery, there's an immediete sense of urgency and intention to the album. I was reminded a little of the Pixies on occasion. Would you say this has always been a natural style of writing and performing for you, or has it evolved over time?
With my first band, Dinoczar, we were largely influenced by bands like Black Sabbath and The Stooges; I was the singer by default of being the only guitarist so I began to learn what singers like Iggy Pop and Ozzy were doing and what rules it felt like they were breaking. Guitarists like Ron Asheton or Greg Ginn have also been guiding lights in the last few years, people who have really utilized the use of piercing, unpredictable lead guitars.
Long story short, it's been a natural evolution over the last decade or so. My vocal inflection hasn't changed much but the way I present the lyrics has. I don't go in thinking the vocals are going to sound one way or another, rather I build up the instruments so heavy that I'm nearly forced to put emphasis and grit to the already shouting vocals. I've largely realized that I could rerecord a lot of guitar and vocal parts to sound more cohesive, but I limit my takes so there's a humanistic feel, a sense that there's a person behind the speakers playing a show for you… so there's a lot of intent behind the chaos and abrasiveness.
Your lyrics often seem to touch on familiar, relatable concepts, then veer off entirely down some poetic, personal pathway. Maybe even a little Kurt Cobain-esque in nature. Where do your lyrics come into the creative process, and is there any editing or is it a stream of consciousness?
In trying to create a "live" sounding album, I had to not overthink what I was writing. When working on a song, I already have an idea of what the theme is – this one is dark and brooding so I'll tap into my internal Lovecraftian horrors, this one seems lighter so it resonates with my more grounded and relatable concerns of life, etc.
I tend to write out the entire song's lyrics in one sitting, leave it alone for a week or longer, then go back and edit. In the moment I'm like "yeah this is good" but I may go back and realize it's garbage.
There were a few parts on songs where I improvised lyrics during recording, moments I hadn't written lyrics and didn't intend there to be any. Sometimes I also use the lyrics as frameworks and change whole lines in the moment of recording, realizing only in that split second what I really mean to say.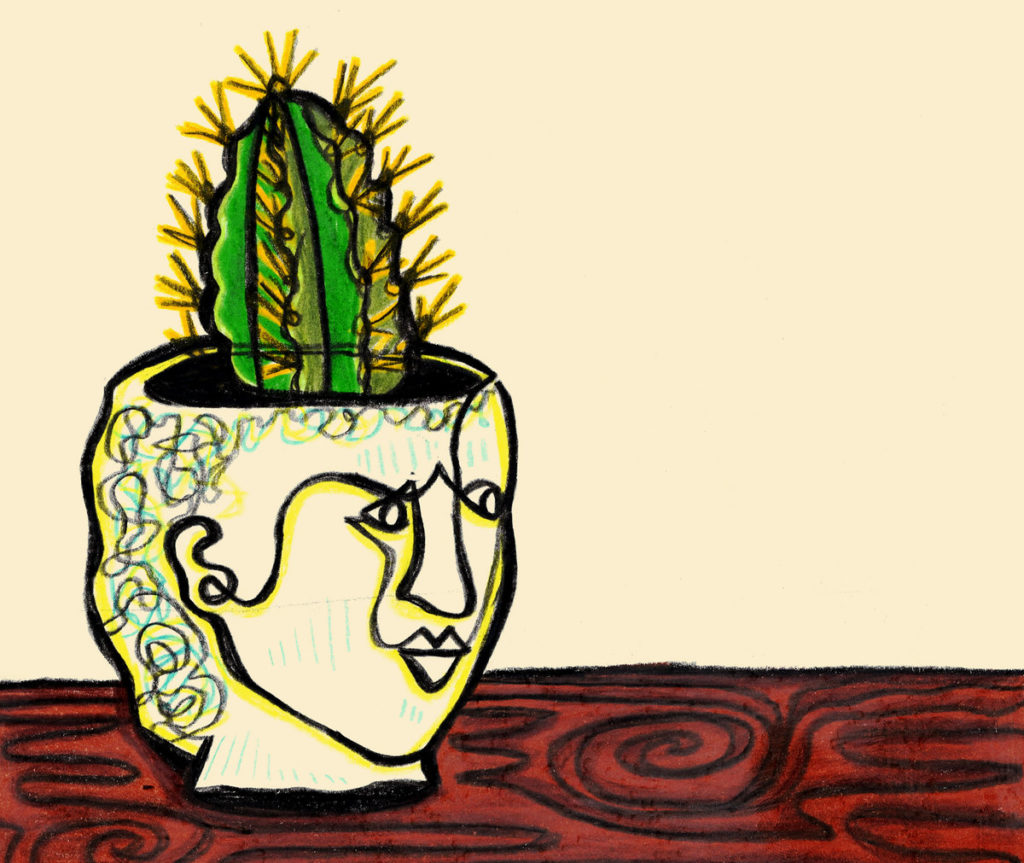 Stagger is a personal favorite, the structure of the melody, the pictures painted in the lyrics, the build-up, perhaps the acoustic element. You call out 'I won't give up' amidst a plethora of other references to the repetition of the rat race and life – it seems to resolve the 'why bother' sentiment touched on earlier. All of this makes it a great song, one that speaks to the deeply real experiences of many listeners.
What makes you decide to throw in a gentler song every now and then, and what do you hope listeners take away from your music on the whole?
I've always believed that an album needs dynamic range, not only within a song but throughout a whole album. Even with my favorite artists, I start to burn out if every song is the same feel. It might because I'm literally bipolar, but having those sonic highs and lows give some depth to whatever is going on.
Stagger was a song that I had originally written as a full band song and it was almost pop punk when it was finished, but when I went to rerecord it for the album it didn't sit right with me so I stripped it all the way down. The softer songs are daunting at first because there's no distortion to hide behind, something I've almost always depended on, but I've grown fonder of the quieter songs over time.
What sets an instrumental track like Franciscan Honey Theme Song apart for you, writing and performance-wise – is it a different process and feeling?
There's a greater allowance to have fun and paint an auditory image when there's no lyrics; I had the skeleton structure of the song, and once the drums were recorded I had to decide between writing lyrics or just leaving it. Once I realized it was best as an instrumental, I scrapped a bunch of recordings on the track and just recorded like I was just one of many members playing live at a basement show.
Just like having softer songs on the album, I figured the listeners would be grateful for a break from the lyrics because that's how I felt. There's actually two more instrumental pieces as bonus tracks on the Bandcamp release (one of which made it on our cassettes), songs I couldn't completely let go of.
Is there a band at work here, or is it a solo set up? In either case, how important is live performance to you, and what can audiences look forward to from a FH live show as and when the time returns?
It's difficult for me to call it a solo project when others are contributing, so I consider anyone that's helped with the album a band member. In this case it's Dumas and my friend and old collaborator SJ, but we all live in different places.
Playing live is essential to me but there's a good chance the Franciscan Honey live band would be made up of other members. I'd like to be at least a four-piece live setup, and I have a feeling I need to live closer to any city before recruiting and practicing for shows given how much time I still commit for work. Hopefully by the time music venues reopen things will be in motion and we may even have a second album or EP in the works by then.
Performing has been some of the best moments of my life so I'm set on it happening one way or another. Whatever energy comes across on the album, it'll be four-fold when we're live.
If you could perform at any event or venue in the world, which would it be, and why?
There's a lot of defunct basement venues I wish were still around, but The Great Scott in Allston, MA would be ideal. They're trying to figure out whether they can continue operations due to the pandemic, so if they make it out I'd love to play there. Great sound engineers, great audience, just an all-around solid and respectable venue.
Is there anything else we should know?
Visit our website www.franciscanhoney.com if you'd like to know how many times in your life you could have listened to The Boys Are Back In Town by Thin Lizzy.
Be kind to one another, donate to causes that help pull us out of this archaic trash fire, and don't forget to hydrate!!
* * *
Grab the project here. Visit Franciscan Honey's Website for more information.