Following the release of his collaborative album Sunflower 69, we caught up with lifelong creative and songwriter Edmond Bruneau, to find out more about his journey as an artist, the process that led to WHISTLEWIT and this album, his thoughts on nostalgia, and plenty more. Here's the conversation in full.
* * *
Hi Edmond – hope all's well with you, and huge congrats for the release of Sunflower 69. For those who don't know, what first got you involved in music, and how would you describe your role?
I began working in bands quite early, beginning in the eighth grade, a drummer with The Variation in 1967. In high school, I began writing songs and drumming for the group, Sky Dog Band. Became editor of the college newspaper, The Easterner, which allowed me the opportunity to do one-on-one interviews with Richie Havens, Billy Preston, Rick Nelson, Charles Lloyd, Michael Martin Murphy and Mac Davis.
With a degree in Journalism and Radio/Television, my employment included being a disc jockey for a FM Rock Station between 1974 –78, advertising/marketing manager for American Sign, the world's largest visual communications firm and then, in 1980, began my own advertising/marketing firm Creative Consultants, in which, among many other things, I wrote radio and television jingles.
When I retired in 2012, I began to think about making music again, helping old friends get their out-of-print music library out on CD, specifically Abiqua and John Rigg.
In 2015, John Rigg and I formed Robot Raven, with John doing the music portion and me writing the lyrics – no longer playing percussion. Our last album, Set to Soar, was published in 2018. We wrote 63 great songs together in a variety of genres.
Sunflower 69 by Whistlewit is my first project without John, using some great talent from Italy, which took nine months to complete in 2022. My role was both writer and producer for the new album.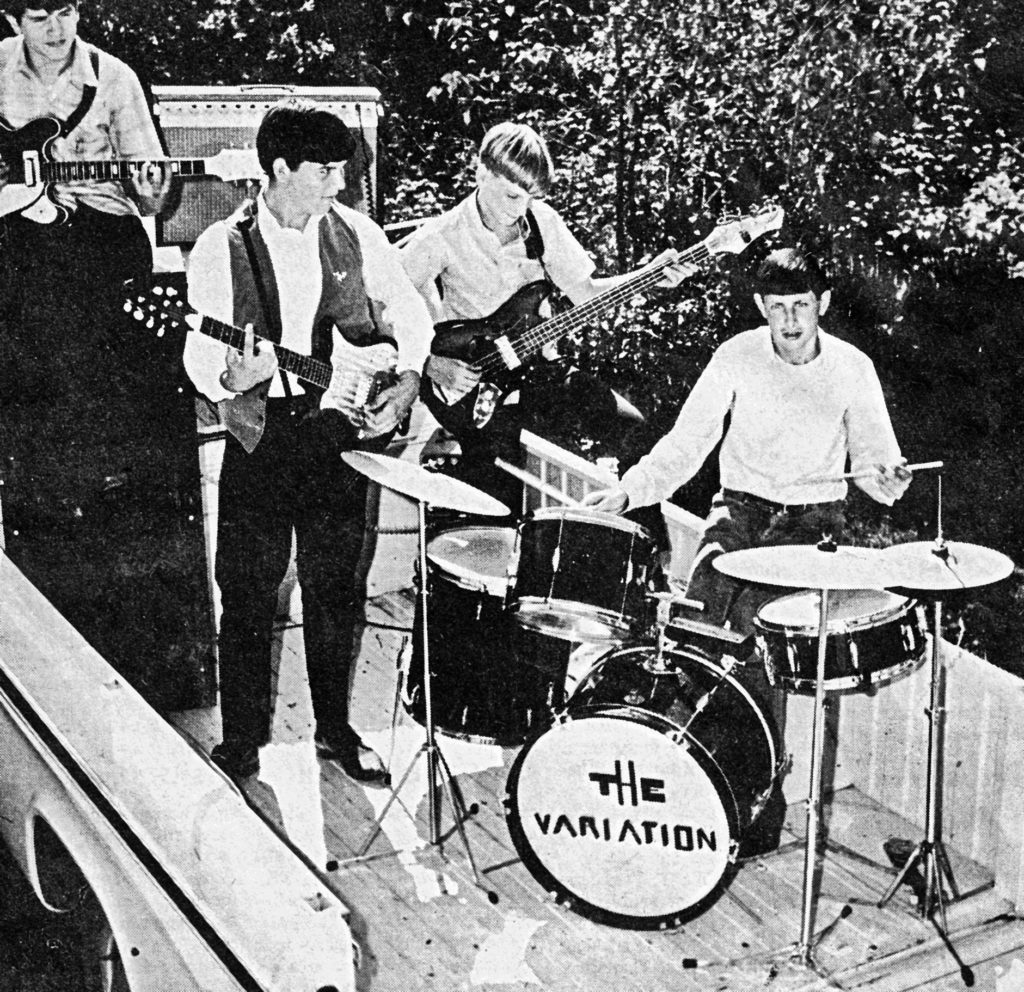 Tell us about this new project – when did you first get the idea, and what does it represent for you personally?
The idea for this album has been rolling around in my head for the last few years – songs that SHOULD HAVE been written in that 1968-71 golden age of music. Of course, the musicians on the album hadn't even been born yet, so it is a metamorphosis of their more modern musical talents and my producer duties to steer them toward some of the sounds of the sixties.
Songs like Supernaturally High, Make Love, Not War, Lavender Love In and H'ashbury (Haight-Ashbury) are songs I can't believe were not created until now.
Toward the album's end, I was able to sneak in A Dinkin' Problem (The Pickleball Song) because I'm an avid pickleball player. Thirsty University is a tongue- in-cheek solution when all your buds go to college and you invent your own university.
"The musicians on the album hadn't even been born yet, so it is a metamorphosis of their more modern musical talents & my producer duties to steer them toward some of the sounds of the sixties."
Why did you choose to open with Run to The Rainbow?
I think that song completely spells out what's in store, beginning with modern musical notes and finishing with a lovely classic rock guitar solo. Lyrically, it prepares the listener with concepts of peace, holding hands together and brotherhood. Its ponderous ending gives the feeling of arrival to a special place in time.
Run to the rainbow. Reach out and take a hand. Keep it safe inside you. Brotherhood of man.
Dorothy, we're not in Kansas anymore!
What was the collaborative process like, and how did you decide which musicians and songwriters to work with?
All the work was done over the internet, using email, Zoom, etc. I had a head start on this one since John Rigg and I wrote all our songs together in the same manner.
I love to collaborate because each person brings in their thoughts, ideas and special gifts to the song. Michele and I found each other on the internet and I was impressed with his music and composing skills, as well as the multiple instruments he plays. We ran into a few pronunciation issues occasionally on Sunflower 69, since English and American English can be different, but the issues were easily solved. I trusted Michele Zara to work with the singers and I supervised the total result.
Was the idea to tell stories, or to take people back through stylistic choices?
I tend to tell stories in most of my writing, including my four books of poetry published. People share many common experiences, and my hope is they identify with what the songs are all about. Taking a journey back in time was also obviously the goal and to do it in a musical way was one of the paths we chose.
" People share many common experiences, and my hope is they identify with what the songs are all about."
You note this era as a "gentle, kind, compassionate time, when we joyously shared our common goals and celebrated hopefulness for humanity." Do you think there's an aspect of youthful bliss to people's memories, perhaps that all young people share in a similar group optimism at some time, or was it strictly a culmination of the political climate, revolutions, substances, and mindset during the sixties?
Good question. An associate of mine, after listening to the album, exclaimed, "Those times weren't all that great!" Has time tainted my rose-coloured glasses? Perhaps. But certainly, there truly indeed was a movement of inclusion. Common goals against the Viet Nam war. Nixon. Marching for civil rights. Even as a stranger, one was welcomed into gatherings in a way that is very hard to understand today.
Maybe we should have been more fearful, less trusting. But I still remember those times fondly and wish we could get back to that beautiful period when no one was a stranger, and you were embraced and accepted instead of the kind of digital isolation which we all experience now. The grass, weak as it was, surely assisted.
What are the main differences in how you approach creative studio time as Whistlewit when compared to that of Robot Raven?
Whistlewit allowed me to do most of the driving, making me completely responsible for the final output. Michele Zara didn't sing the main vocals and did a wonderful job locating and working with the vocal contributions. Studio singers Charlotte Cardinal with a harmony/chorus assist by Aldo Turnu added wonderful ingredients to the recipe.
Which track on this album would you recommend to new listeners who only have time for one, and why?
That's a tough question because I produce albums the old-fashioned way, matching each song in a progression to take the listener on a musical journey. In other words, the album in its entirety an experience. Can you imagine screwing with the order of the songs on Sgt. Pepper? I stick my guns from your earlier question about why I selected the song to be the beginning of the album. So, start with the first song, Run to the Rainbow and if curious, go from there.
Is there a potential for live performance?
Only if a live band chooses to perform our songs. I imagine ourselves as something like The Alan Parsons Project. Michele Zara is still a young enough fellow to go on the road, so he could put a performing group together and do the new material. So, I won't say a complete "No". An indefinite maybe.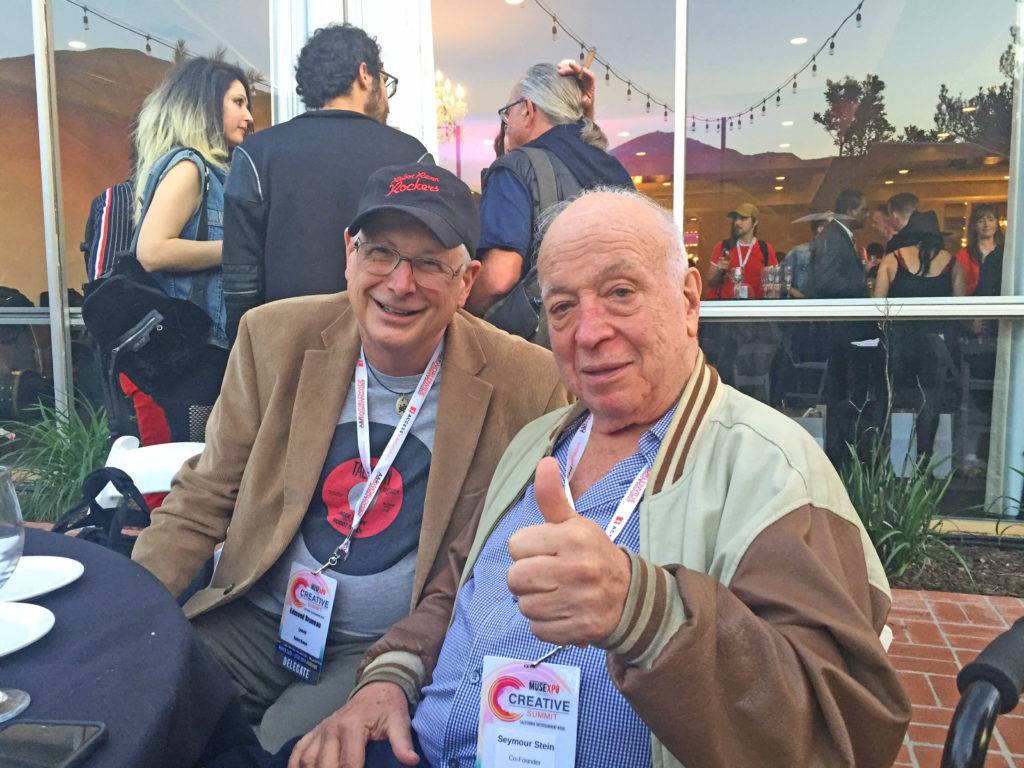 What do you have planned creatively over the coming months?
I am going to put out my fifth poetry book sometime this year, so I'm looking forward to that. Currently, I'm working with a country artist, writing lyrics for a new album for a group called The Cow Cats.
Also, I'll be attending the MusExpo music convention in Hollywood, where I've met so many wonderful music industry contacts during the last few years, including the "man with the golden ears," Seymour Stein, founder of Sire Records, who signed Madonna, the Ramones, Talking Heads, Depeche Mode, the Smiths, the Cure, Lou Reed and Seal, among many others.
Is there anything else we should know?
The bonus track on the Sunflower 69 album was created with one of my poems from my last poetry book, Walla Walla Sweet. Joni, a song about Joni Mitchell, was performed by Liz'n Taylor, a German folk duo, consisting of
Jürgen Geppert and Petra Stief, who wrote the music. It's a lovely song about how Joni's music made an enormous impression on my adolescence.
Another poem from my book, the hard-rocking Our Turn, also became a song for Sunflower 69 album.
* * *
Many thanks to Edmond for his time & insight. Download or stream Sunflower '69 here.