Following the release of his unforgettable album AAA, we caught an in-depth interview with artist and rapper Doc STRANGE to find out more about what drives him to create in this way and what his hopes are for the future. Here's how it went. 
* * *
Hey, huge congrats on the album release – I'm a fan, great collection. For those who are new to it all, who is Doc STRANGE; what are you all about?
I would say I am a preservationist first. I am about preserving what I feel Hip Hop is. I don't complain about the scene, I just contribute my definition of purity. Through my videos, music to album artwork, I aim to represent in the finest fashion. I embody all I appreciate. Funk. Soul. Hip Hop. Comic Books. Science Fiction. Blaxploitation. 70's Grindhouse. James Bond movies. Video games. I squeeze all that into my act.
How long was this project in the making, and were the tracks and ideas pre-planned or did it evolve as it went along?
This project was conceived by my close friend and mentor Lee Martin, about 3 years ago. We both are huge fans of the show Ancient Aliens. He was like, "You should do a record with Ancient Aliens as the theme. The source material for the songs should come from the show." I was excited about it from the jump.
When I exposed the concept to the circle of artists I work with here in Dallas, it started to evolve into something real. Kris BOSS immediately took to the theme and Blade Runner was the first effort that shows our cohesion. Tahiti and Diva Sol added flavour and hints of the sessions from Sindrome. We recorded these songs before Sindrome but released Sindrome first.
All and all, everyone has an opinion about aliens and the supernatural. What you hear on AAA is my clique of artists getting loose and live on the topic. It pushed me to get super creative and make something special for the listener.
Who or what inspires you to make this kind of music?
I am a fan and purveyor of dope music first. I merely make what I desire-something fresh, raw, Black and unique. I know there are incredible contributions to the Hip Hop culture from ALL cultures, but Black expression is what I deal in and my first love in all forms of entertainment.
Black excellence inspires me. I pursue to represent that. The image and idea of the Black rapper is so basic and limited. A few brothers get through and shine. But the status quo is still very ignorant and base. It's like, being Black and intelligent in mainstream entertainment is alternative. So there I am.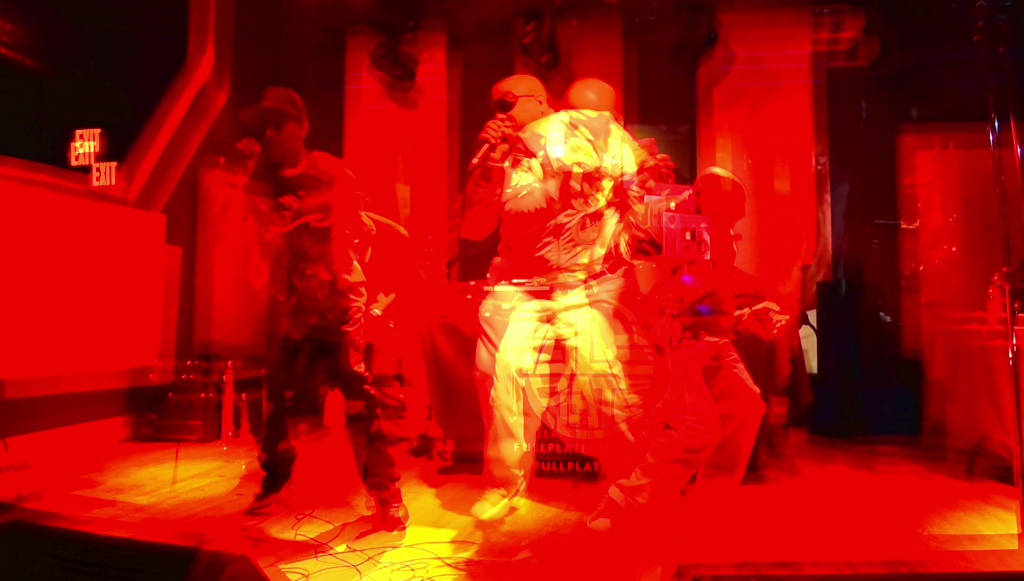 How did you get started when making these tracks – do you make your own beats, and do you decide on a concept before you start performing or writing?
I make beats and write on the regular. That is therapeutic for me. That is about mental health.
So beats are just lying around. Then I got my partners like Tahiti, Mike Turner, B-Down, whoever. They are dropping beats my way as well. I just curate. Pick what sounds right for what I write. I play movies, play video games, read novels, watch the news, talk to humans, then create.
What is it about sci-fi that appeals to you?
I grew up with it. My dad is a huge sci fi enthusiast. My whole life there were comic books and science fiction novels all over the house. I took to it strong. Isaac Asimov and Ray Bradbury are just as influential on me as Rakim, Ghostface and E-40.
Which is your personal favourite track from the album, if you had to choose just one?
I would say Hell Above. It was the last song we made. It sums up my mindset on the project. It was the first song I did with this producer named Menace. So as a big fan of his production style, it was a great experience making such an ill song to top the project off.
What would you say is the single best bar you wrote for this album?
I sip Maker's Mark in the dark/ no ice/ I'm chillin People seem to dig that line. I say so many deep and enthralling lines, but sometimes clever and simple is more effective. (laughs). Seriously though, I entertain myself first and write the most unique stuff possible. But what I think doesn't matter next to the ear of the listener. Other people determine what your best bars are. You tell me.
Is live performance an important part of what you do, and what can people expect from a live show?
The live show is crucial. Again, I am a fan of all things fresh and compelling. I see a lot of different genres pushing the envelope. Emphasis on lighting, digital projection effects, wardrobe, and pure charisma. People have been overwhelmed with content the past two decades. The attention span is inevitably shortened to just survive the onslaught on your senses. At the same time, we have now developed a larger appetite for content, because of steaming platforms. And everything is so good! We as artists are competing against movies, TV series, video games, porn, sports, everything. I try to give the crowd a lot. Lights, smoke, projection screen, a well-rehearsed show with jamming ass music…you have to create a "moment".
What's been one of the greatest or most memorable moments of your career in music so far?
When I released my first record Rhyme Like This. It's not even on the internet. It was total DIY distribution. Physicals in all my local stores, my best friend producing it, radio, shows, merch, the whole campaign. Raw as hell. Yeah, 2001 I was a grown ass kid making music how I wanted and selling it relatively well. It was like graduation.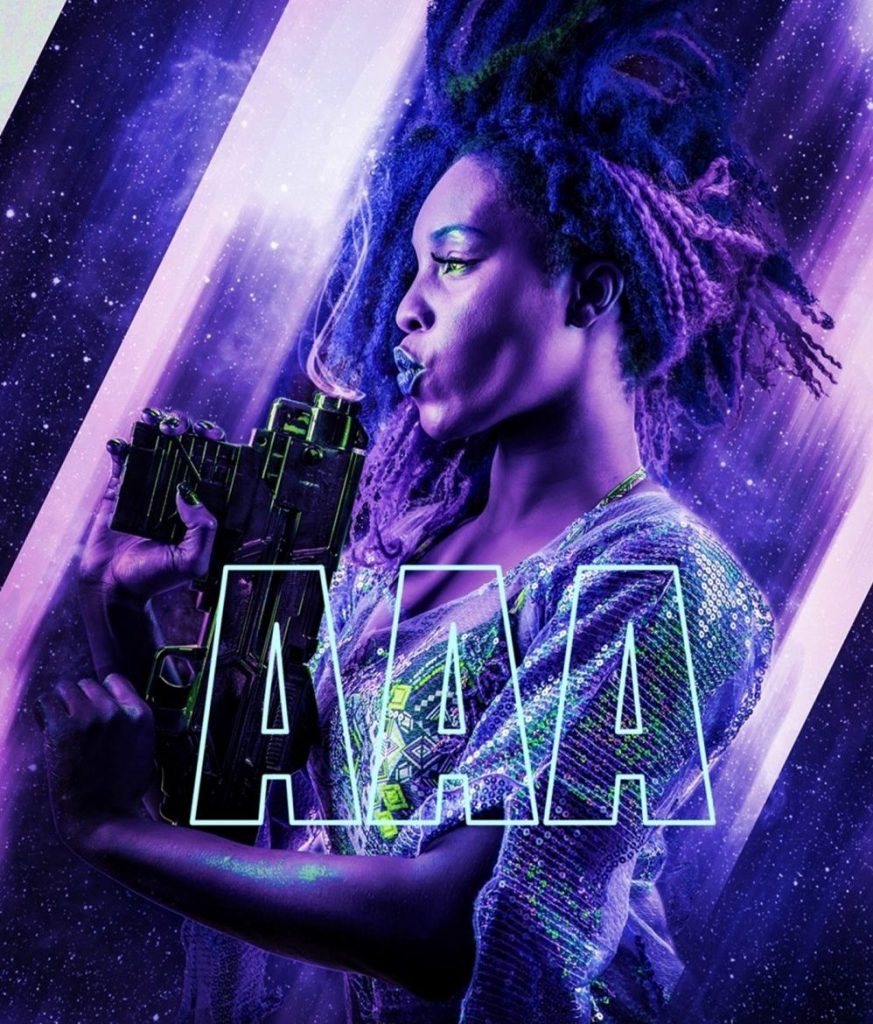 What are your thoughts on the mainstream hip hop world right now?
It has never been better. It is all about perspective, you know? I see it as there is more of everything. More choices, more information, more types of Hip Hop to choose from. I utterly ignore all that I don't like and drown myself in all the good stuff. There war a few guilty pleasures I have in mainstream Hip Hop. However, I am a fierce underground head, so a lot of mainstream music just isn't on the radar.
If you could collaborate with any artist or band, past or present, who would it be – and why?
Funkadelic. I would love to build a time machine in my backyard out of random household pieces and parts from the garage. Then I would wear all this futuristic type clothing to look even more shocking than how modern fashion would look in 1972. Fly the spacecraft to their studio, disembark the ship with 2 bodybuilder female bodyguards and rap my head off for hours and make incredible music.
What's next for you – what are your plans for the coming years?
I want to make a successful arthouse film. I want to gain enough success in the eyes of the public that my experience can teach future artists how to get busy. Because nobody listens to nobodies. I didn't make the rules on that one. (laughs). As far as music, I have a project with Menace coming out this summer, two more EP's with my man Tahiti, instrumental albums on Bandcamp, more music with the band The Last Afronauts, a LOT more visuals, and some big surprises. I am in factory mode.
Is there anything else you'd like to say?
To all my fellow indie artists, I say this – It will get better. Fall in love with the journey and devote yourself to a plan. Surround yourself with good people with good energy. Ignore all that does not support your vibe and intent. And I promise, you will maintain a better place in life.
To all the fans of music and art culture – this is the best time to be alive and consume. If you dig something, tell everybody. If you hate something, tell everybody! Without the listener, there is no music. Find what you like and talk it up. We need it.
* * *
Download AAA via Bandcamp or search for it on all major download & streaming services. Find & follow Doc STRANGE on Facebook. Visit his Website for more information.