Lifelong musician Christina Winterfell returns to the scene after a significant hiatus, with a pop single fusing sultry vocals, upbeat rhythms and catchy hooks.
We caught up with the songwriter and artist to find out more about Life At The Top, her journey so far in life and music, and her plans moving forward. Here's the conversation in full.
* * *
Hi Christina – thanks for the interview, and huge congrats for the release of Life At The Top. For those new to your work, when did you first start making music, and who inspired you to adopt this style?
Hi, thank you so much! So happy to have this time with you!
I started very early in age in schools and also performed in competitions. When I was 20, it really started when I became a singer in a group and then started performing a lot in Stockholm and other places in Sweden and abroad. We released singles and had fun. Then I went solo on the same label I have now, and to have the honor to do it again is amazing.
What was the creative process like for Life at The Top?
The process was very luxurious for me. I was given a directory of great songs by great songwriters to choose from. My first choice fell on Life at the Top for the comeback. Because that's how I feel now.
Also collaborating with my producer Niklas Bergström, Nox Studios that I collaborated with last year was amazing and so easy and the result was better than expected.
What does the song represent for you?
The feeling of the song is uplifting, captivating, positive. Feeling that life is at its peak with what you have and being satisfied with/in life. That you stand at the height of the mountain of happiness and will remain there.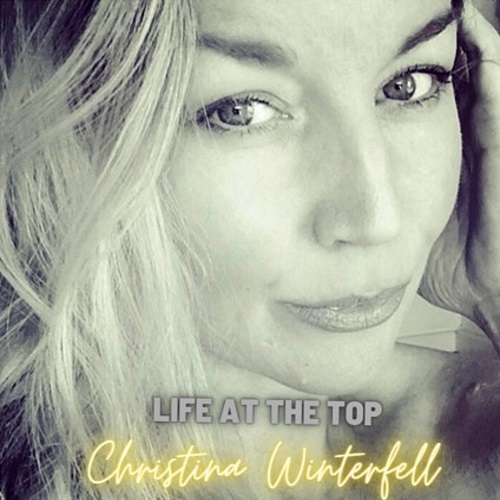 You recently took a hiatus from music, what does it feel like to return this time around – are there any nerves or do you have a completely different outlook now?
To make a return to this is great. I am honored and humbled by this and grateful for the opportunity. The feeling now, unlike in the past, is more lust, goddamned and more belief in myself. To feel the desire and creativity flow, and just flow with it, and to dare it. It is fantastic.
Do you have much planned in the way of live performances in the coming months, and if so, will this be solo or with a full band?
I have booked some fantastic summer spots in Stockholm and have other exciting opportunities in the pipeline. It will mostly be Solo.
I collaborated with a guy a few years ago and the duet we did then looks like it will be released in a new remix this summer so that's also exciting.
What would be your dream venue or event to perform at, and why?
I can only say that all the meetings and openings and everything I have done is amazing and everything has its meaning and opening towards the next. Whatever it is, I'm extremely happy. Performing in larger and smaller venues all have their own charm and experience. What my absolute favorite place will be will be great to see….
Is there a longer project on the way, and if so, what can you tell us about that?
Various collaborations appear on an ongoing basis. What I see as most important is to be responsive and look between, regardless of the length of the project. I have a good ability to see what and how it can benefit me.
For me, the people in it are the most important. The biggest project is to continue creating good songs and music. The next song for recording is in June and it's a ballad, so it's a nice break from the first song. It will be exciting.
If you could collaborate with any artist or creative, past or present, who would you choose, and why?
If I could turn back time, George Michael would have been my favorite. A more amazing voice and a more multi-faceted artist is hard to come by today.
What's the best thing about writing your own songs and performing them?
I've been really spoiled over the years to pick and choose songwriters and their songs and make them mine. I have written some in the past for myself and various collaborations, which I look forward to doing more of in the future.
What's the best way people can support you right now?
For me, it's all the indispensable people who open the door for me to who I am and all I have right now. For the people like this I've met along the way so far and who've seen me for who I am and given me opportunities, I'm eternally grateful to. For me, this is the most important thing on my continued path.
Is there anything else we should know?
I wanna be an example and role model for my sons and for people, to show that it is never too late whatever age you are, where you are in life, or where you are coming from, to make dreams happen – sometimes they just need time to grow with your true soul.
* * *
Header photo by Per "Otten" Ottenström – Foto-Otten.