With a brand new album set for release and a plethora of live performances to his name, we caught an interview with long-time musician and songwriter Chaz Chambers, to find out more about his background, his journey so far, and his plans for the future. Here's the conversation in full.
* * *
Hi Chaz, thanks for the interview – and congrats on the new album. What can you tell us about Coastal, what does this project mean for you?
Thank you! The album project and name, Coastal, has been on my mind for many years. Though the actual music is totally different now, the concept has remained similar. Basically, I feel inspired artistically by coastal regions. The ocean, the water sounds, the fresh air, etc. And so did my grandmother, Gloria, who passed many years ago. You could say she was the bedrock of artistry in my family. Throughout her life, she made many really amazing paintings of the ocean and sea life. At one point she even made a special painting for everyone in my family.
So, Coastal is about what inspires me, my grandmother and some of the themes we use throughout the album. This is quite evident in the music video I made for my song By The Sea that was made mostly from my Icelandic coastal footage. It gives the connection between coastal landscape visuals and ambient/post rock music.
How did the single Hopeful come to be, and what do you hope people take away from it?
I wrote the lyrics for Hopeful while on tour with Ringling Bros Circus. We were in the last few months of our tour run and the show was about to be closed indefinitely. We all had a lot of different emotions as a circus family, but we were all trying to think of what is next. It was our gig and our home, and a way of life.
By this time I had been hustling in the music business for quite some time. After a while it seemed like the fire (my enthusiasm) started to burn out. But you have to find a way to keep self motivating.
When I was thinking of this song's lyrics I was mostly thinking about how I would dream as a child. To think about what life I could have and who I could be. Well, life isn't so easy, as many of us know. Finding the balance between your dreams, reality, positivity, and motivation can be a real challenge. That is what brought me to the lyrics, music, and vibe of Hopeful. My lyrics say, "Mind and Thought of Past Times, Keeps me Hopeful." Remembering the positive moments in your life, and what those felt like. That if we can just push through the tough moments we can make it to the next cool thing.
Your lyrics are particularly reflective and thoughtful in a deeply human way. Who or what would you say has inspired you to write in such an open and honest manner?
Thank you. I guess that is the only way that producing original music satisfies me. In today's world with so many opposing political discussions, and everyone trying to convince another of their stances and what is right. I think that is what I try to communicate in my overall message. I have a lot to say, but many people may not care to listen. I just hope people will take the time to understand my lyrics in the way you have referenced.
You've primarily been a professional drummer throughout your musical career. In what way do you feel that this perspective has allowed you to carve out a unique creative pathway as a composer?
I think drumming has given me a unique perspective of the music. I am more focused on feel and groove, which some could argue is what makes the music actually impactful to the listener. It is kind of weird, because unlike many drummers, or "drummer albums" I am not focused on cool drum "licks" or impressing any drummers. Much of my album Coastal is quite simple and all about the feel. I think for one, to be a great composer, you have to think outside of your instrument and emulate the mind of each instrumentalist.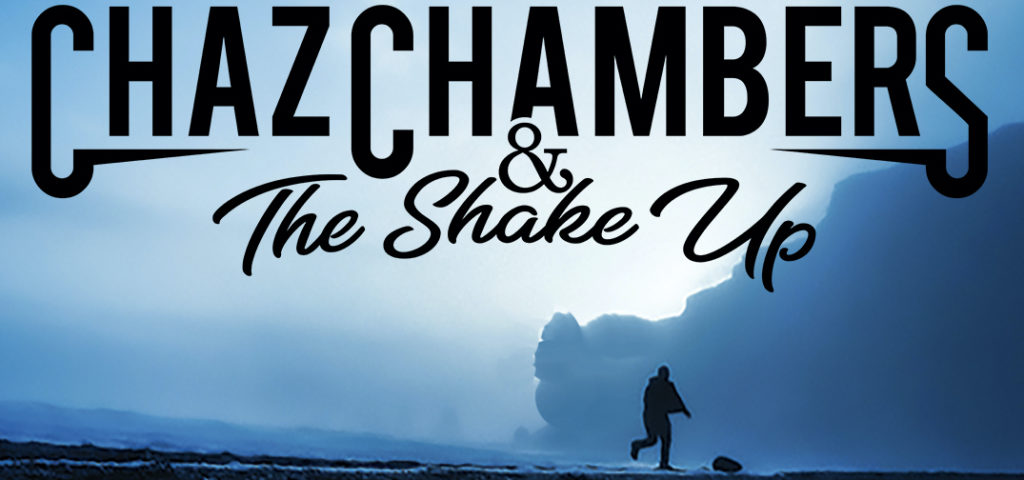 What is the meaning or intention behind the band name The Shake Up?
The Shake Up represents two aspects of this music project. One is a sort of revolutionary message that I like to embrace. One of frustrations with oligarchic systems, frustrations with injustices of the working classes, frustrations with continued racism and inequalities, and many more things. "Shaking things up" is a way of presenting ourselves in a way that may (hopefully) bring a sense of deep and intriguing moments to make people think. Ones that we hope will awaken you and bring to light these disparities in our world.
The other aspect of The Shake Up represents a musical collective. Meaning that any and all live performances could be completely different. Different musicians, different arrangements, and more. This way we can keep things interesting and constantly experiment with musicians all over the world. If you paid for the album, that is the album, when you see a group live, you should experience something new.
Having progressed from working solo to working with a plethora of different musicians, what are the main benefits to collaboration, and how will this affect your future live performances?
Taking a project from my solo productions to adding various great musicians is a super fun process. Every time I do this, I am amazed. For example: Maybe you write a cool string part with some really good digital samples, and you like it, it is good. But then you go in the studio with a pro cello player and WOW. Humans can play things so much better than computers. And each take is totally different, not necessarily better. Ever notice how famous Jazz artists would release multiple takes? Like Take 1, 2, and 3 of the same song? How can you say one is better? It is hard… They are all unique works of art. I really want to take this philosophy into our live productions.
As someone who has toured a lot, one thing I have realized is that musicians definitely get bored with playing the exact same thing every night. It might be cool for 2 weeks, but on month 2 everyone wants to Shake Things Up a bit.
What's the indie music scene generally like in Cuba?
If we are talking about the style of like indie rock, etc. It may be virtually non existent. There are definitely a lot of people who like rock music and many different styles of music. I have even seen people wearing Slipknot shirts and even Slipknot spray painted on a wall somewhere in Havana.
Indie music in the sense of people making independent music is a great scene in Cuba. Everyone seems to be working on their albums and collaborating. The rehearsal culture is amazing. Everyone that is a musician loves to play, it is truly their life. In my opinion, Cuba seems like 1950s NYC… It may be one of the musically talented and bustling music scenes in the world. One of the reasons I was so attracted to Cuba in the first place.
What are your best memories from playing as part of Ringling Brothers?
Oh man! ha! There are so many. Though I was only there for only a couple years until it closed. We had some many great memories playing, hangin' with our band mates and other cast, and even enjoying the train runs. The train runs were amazing. As far as playing goes, though, I would have to say the best moments were the last 4 months before closing. I had personally played the show over 450 times and we really had everything locked in as a band. I remember one show clearly, when we played Tampa, FL shortly after the press hit about the shows are going to be closing soon. That particular Tampa show was filled with energy. All of the famous circus people came to visit the show. The owners of Ringling were there. It was great. The best part, though, was that it was sold out… over 11,000 people, and all of them screaming at the top of their lungs. It was so loud in the arena that I could hear the audience super clear through my in-ear headphones. The head of sound told me after the show that the audience was registering well over 100dB on his decibel meter (without music). That is LOUD! That was the chill bumps moment for me. It was great.
Alongside the creative personal projects, you also run Havana Music Tours, which has evolved to include tours in Brazil, Colombia, New Orleans, Iceland and Spain (among others). How did you build this up so effectively in an already saturated live music industry, and will there be many changes to the company and its processes given the events of 2020 so far?
Yes, so I started Havana Music Tours almost immediately after the closing of Ringling Bros Circus. It was "almost" an immediate success, and it definitely felt like some sort of destiny. Of course, as a drummer I have always been super attracted to Cuban music and drumming.
I first came to Cuba to study drumming and that sort of immediately got me into the music scene. We established a sort of mutual respect between my accomplishments and the things I came to learn. Over time, maybe a year or so, I started meeting all of the people who helped me make all of the tour aspects happen. I even met my wife in Cuba. She is actually a Cuban musicologist. She has also helped a lot and introduced me to a league of various amazing musicians and other musicologists. The road hasn't been easy, but we have made a really great team and network in Cuba.
The COVID-19 pandemic has really destroyed the travel industry worldwide. It is hard to say for sure what the future holds. I do know that Cuba has been successful in fighting the virus. I think that will help determine various things when we start to reset for this new world of travel. As a company we have postponed all tours until 2021. We think that is the best option for everyone's safety.
These changes have also really given us an opportunity to explore some different live music situations for Cuba. We are working on many different outdoor events. Private events with private bands and so much more. Less people and more open air. These various travel and music industry changes will definitely be very different, but many are saying it could be good for a new world of sustainable travel. I think that is also true for the music industry… When you say "saturated" I think we are about to see many corrections in that aspect. Hopefully ones that can help the smaller artists grow and have successes in their crafts.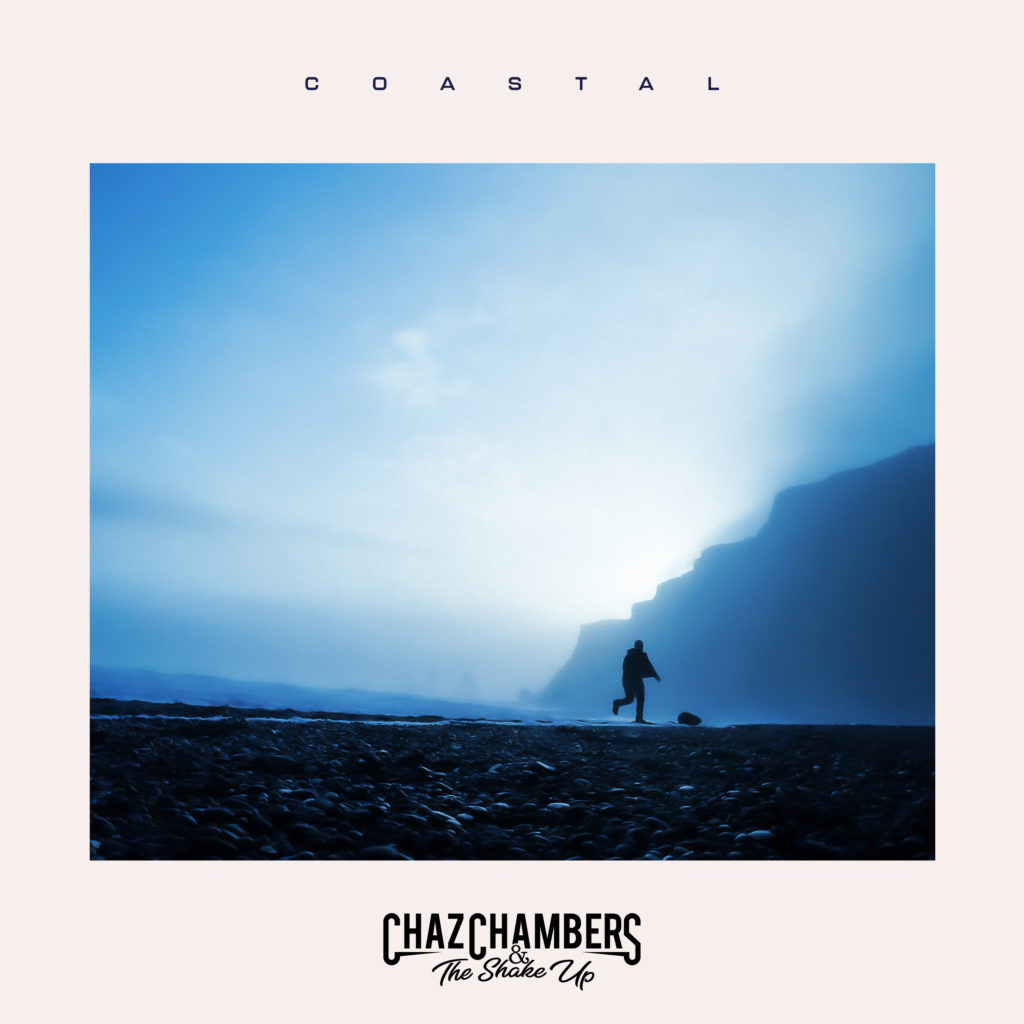 What are your main ambitions right now, and is there a dream venue or event you'd like to perform at?
My main ambitions are just to keep studying and getting better. I am working to improve my language skills, my electronic music production skills, my drumming and traveling. I love traveling and I just hope that can continue to play part into all my musical endeavors.
I have always dreamed to play at Red Rocks in Colorado, USA. It is a beautiful venue with an amazing atmosphere. Generally I prefer a smaller venue with good acoustics and an inspiring environment. Red Rocks is definitely that!
What's the best piece of advice you could give to new starting musicians regarding how to find your footing in music and maintain an active, successful career?
I think it is important to find what you love about music. To do it because it is and will always be a part of you. If you do it that way it will be real and it will stick. Don't play guitar to "be cool" or "show off." Play or sing because you thoroughly enjoy it and want to make it a part of you as a person.
I also recommend splitting your time between intensive practice routines and other more fun, experimental and creative moments. If you don't practice you won't grow, and if you don't create, then you can't display your artistry. Try to find that balance.
What's next for you?
Currently we are working with a few different avenues for PR with the album, playlists, and seeking some different opportunities with Sync licensing. We are about to start working out a small live arrangement to record some live videos in the studio, then hopefully tour a little next year. I am also working on a few collaborations with some thought provoking music videos. All of that should come to fruition over the next 6 months or so.
Otherwise, I am just desperate to travel to somewhere with some mountains and go hiking! (we will see how that goes, though…)
Is there anything else we should know?
If anyone is interested in following us, and seeing how we continue to grow this music project, they can follow us on our various platforms here.
* * *
Find & follow Chaz Chambers & The Shake Up on Facebook, Twitter & Instagram.