After reviewing her wonderful project Dragonfly, we caught an interview with singer and songwriter Carol LaDuke to find out more about her musical journey so far. Here's how it went. 
* * *
Hi Carol – thanks for the interview, great to be able to chat with you!
Thank you Rebecca for having me.
For those who don't know, how long have you been making music, and how would you describe your sound?
I began writing diddies and simple ballads since I was a teen. My sound is a fusion of styles – rock, country, and blues, and what I like about each. For example, with How Long Did You Cry, I wanted to blow up the sound of the steel guitar. I always liked the s.g. sound in Charlie Pride's songs, but I wanted to take it to the next level. My voice defaults to blues.
What is it about making music that draws such passion from you?
I sing from every emotional fiber in my body. I am naturally enthusiastic but singing is almost a primal state for me and I give everything I have. Having written the melodies and lyrics to (my EP) Dragonfly, it makes my songs more personal and passionate.
Why the term Dragonfly, what does it mean to you?
Dragonfly came to me one cold winter in January while I was driving my car down Route 6 on Cape Cod. During this time, my mother was nearing the end of her life and I was reflecting on my daily visits to see her.
I had my Music Memo app with me and the word dragonfly just popped into my head. I sang it as a rhyme and recorded with more words and melody. The next morning, I had finished the second verse and tweaked the lyrics.
I did not have a thing for dragonflies. Two weeks later my mother passed and as I was going through her things, I found a lovely sterling silver pin of a dragonfly in her jewelry box. I had never seen it before. Soon after, on her FB page (she enjoyed FB at age 85) someone had posted a picture of a dragonfly. I had no idea what to name my EP but took it as a sign. I said, "okay, Ma – Dragonfly it is."
I had originally sung Dragonfly with an Appalachian sound but in the studio it morphed into this medieval hymn. My music producer Steve Goodie started adding sugar to it and as an experimenter of mixing sounds I told Steve that I wanted a twilight half-conscious- floaty feeling. The result was different and interesting.
What's the songwriting process like for you?
Sometimes I hear the music first in my head, other times I write the lyrics than add the music. With How Long Did You Cry ( When Patsy Died) I wrote it as a poem first, then turned it into lyrics. It is published in my book of poems Circus Horse.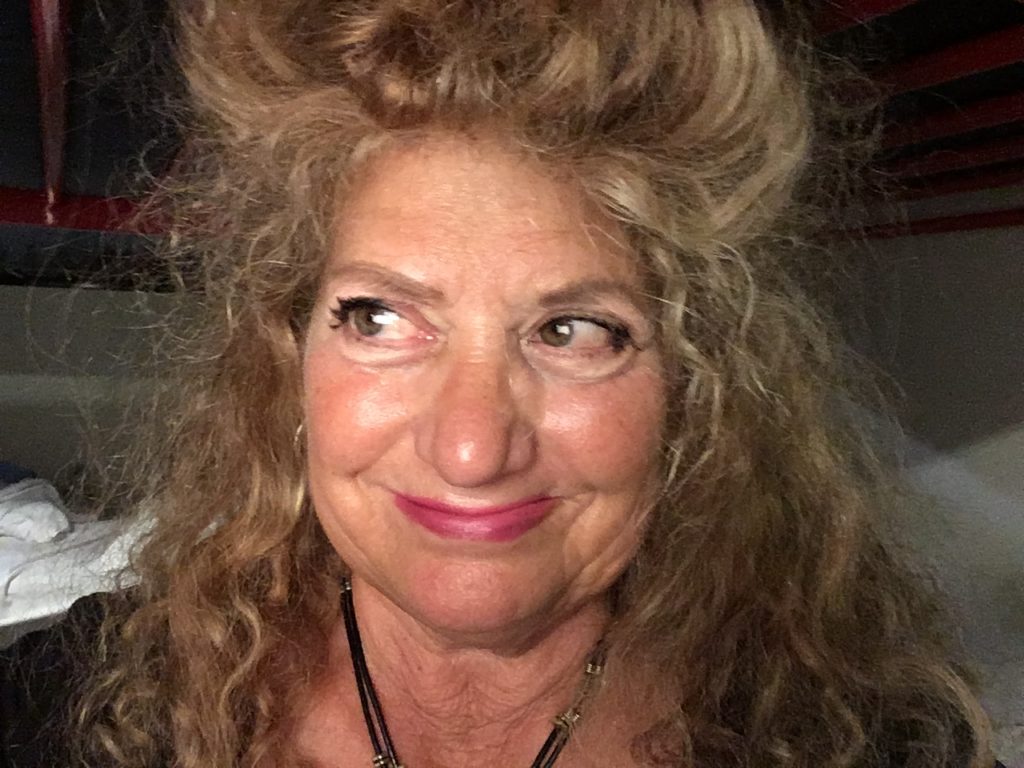 You mention on your website that your mother used to read poetry to you when you were a child. In what way has reading or writing poetry played a part in your creative pursuits over time?
Huge! I was amazed as a child how reading and hearing words could stir emotions in me. I analyzed poems, lyrics, and what made a particular writer's work great. I kept wanting to improve my craft. I took creative writing and Poetry classes in college and during an intermediary poetry class, l earned about syntax. It was invaluable for writing lyrics and poems.
Do you always write from experience or does fiction come into play occasionally?
Both. I can't control what comes out of my head.
Who or what would you say has inspired you the most over the years?
That's a loaded question. I have had so many influences. But my earliest was hearing Joan Baez and Bob Dylan, Roy Orbison, Joe Cocker, Janis Joplin, the Allman Brothers. And I love Motown sound. There are so many.
I draw inspiration for a song from places, nature, and situations.
If people only have time to listen to one of your songs, which would you recommend, and why?
That's tough. It's like asking someone to choose only one if their children! I am most emotionally attached to my song about Patsy How Long Did You Cry, however, I like It's Raining My Tears because It's modern. with high energy. I like the results and I thank Steve Goodie for that.
In what ways, if any, has the evolution and growth of social media affected your work as an artist and your ability to connect with a wider audience?
Social media has been an incredible tool! I can send my music around the world sitting on a spit of sand in the Atlantic Ocean! How powerful is that?
Is a live performance an important part of what you do?
I have only sung my songs in the studio but have plans to sing live performances with interesting visuals on stage.
What are your hopes and plans creatively over the coming months and years?
I plan on spending winters living and writing in Nashville, and performing in the US and Europe.
What's something about the artist Carol LaDuke that many people don't know?
I'm a hopeless romantic.
Is there anything else you'd like to say?
If your dreams don't scare you, you're not dreaming big enough.
* * *
Take home the album via CDBaby. Find & follow Carol LaDuke on Reverbnation. Visit her Website for more information.