Life-long artist and songwriter Aryan King blessed us with an interview following the success of his single What About. With big plans on the music front for the coming months and years, we talk about his journey in depth and his hopes for the future. Here's how it went.
* * *
Hi Aryan – great to be able to chat with you. Where are you right now, and how have you been spending your time during lockdown?
Hello, it's an honour to be here with you guys, I'm living in Ukraine, Kiev at the moment. Lockdown? Ahhhh, I've been writing songs, street racing as long as there's no traffic now, getting fat, trying to be active and thinking of opening a business that will be useful after this global pandemic.
What can you tell us about the single What Abou' – how did it come to be, and what does it mean to you personally?
What About is a flashback, memories of a love I used to have. The song is separated into 3 parts – The first verse is the moment that everything is falling apart and breaking up. The second verse is right now, where there's a feeling between still loving the old love and not trusting anyone new that comes to my life. The last verse is about what if or maybe if one day we get together.
You've been making music since you were very young, what would you say it is about performing and song-writing that consistently draws such passion from you?
Everything starts from the imagination, right? Imagination is what I call "Mind's Work Space". You're creating pictures and images, directing scenes and producing them in your head and making a story out of it. Then you start hearing sounds in your head, different instruments and a performance which is made by movement of the fluid in the inner ear, or cochlea, causes changes in tiny structures called hair cells. This movement of the hair cells sends electric signals from the inner ear up the auditory nerve, the brain. The brain then interprets these electrical signals as sound. And then you convert these sounds in finger movements on your guitar and bring your imagination to reality! Isn't it just WOW?
Is live performance a big aspect of what you do, and have you taken part in any live-streaming events over the past couple of months?
I've been inactive from live performance and live-streaming events for a very long time for some personal issues. But as soon as my upcoming album Juliet comes out this November, I'm All-In!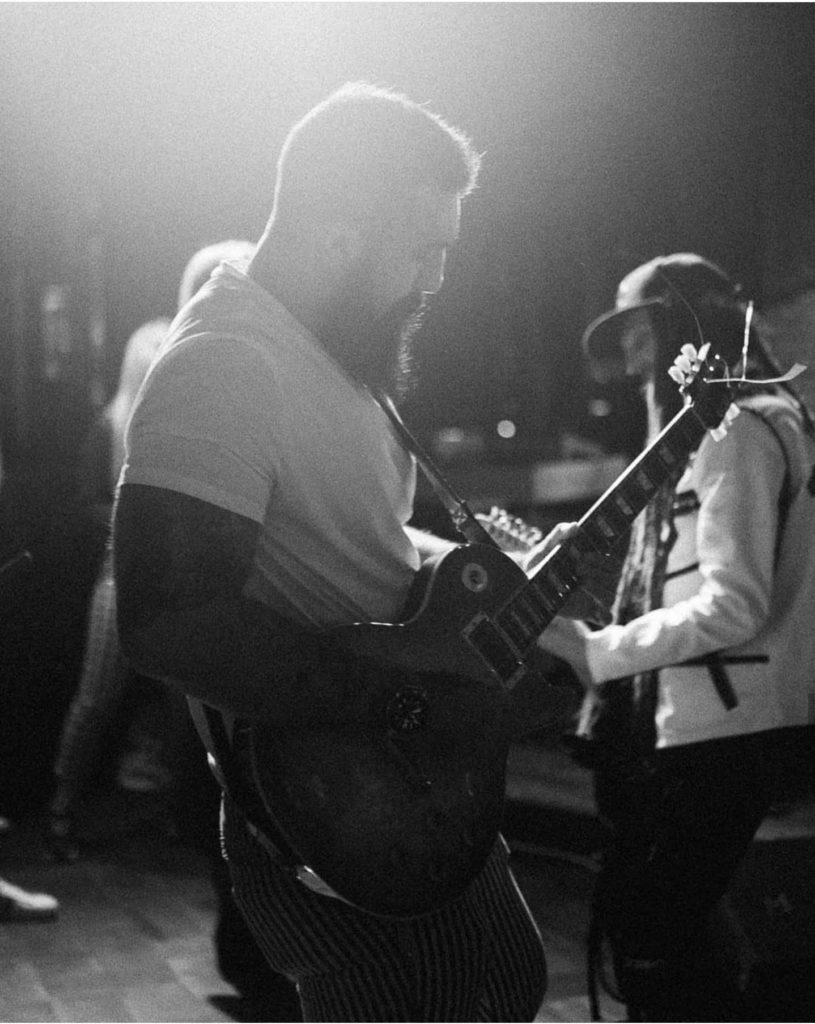 If you could perform at any event or venue in the world, which would it be, and why?
Get me an invitation to Montreux Jazz Festival! That's where Gary Moore played his best melody and to me he is the main reason for who I am today.
Royal Albert Hall? Please.
These are top stages for me, which I dream to step on.
Is there a longer project on the way, and if so – what can listeners expect from that?
November 2020 I'm Releasing the Album Juliet, which will include 7 to 10 tracks. All of the tracks are ready right now, I just need time to hit the studio and record them. Also I'm planning to release an EP Disco Funk album in the style of James Brown or The Change for 2021.
Do you ever worry about sharing too much of yourself or your story when writing songs?
I never had problem sharing stories about my love, society, or my family. But I have big issues about sharing several personal information about my life journey so far yet, I'd like to talk about them so much but still it isn't time for it.
If you could sit down to lunch with anyone at all, past or present, who would you choose, and what would you ask them about?
1# Gary Moore: I just would enjoy my time being around and appreciate every second of being with him.
2# Ray Charles: I Would gig with him all night till I can't stand on my feet anymore.
3# Joe Bonamassa: I'd thank him for who he is, for keeping the blues alive, for being the best and showing people that real music will never die.
4# John Mayer: Lots of advise about the tone, about how he keeps it up in all genres, about production, and enjoy the time being next to them all.
Is music your full time role or do you have other means of supporting yourself financially?
I used to do music only in my younger years and invest in myself by getting different degrees in different Majors. But after I've been in a coma, back in 2018, I was unable to play music or to even walk. So I stepped into the Financial Industry, Stock Market, Trading etc., which really helped me financially and helped a lot to support my music, records and outcomes.
Are there any areas of music or any new instruments you're yet to experiment with or learn, and would like to?
Well music is an infinite world. I don't think it will be ever enough of learning, experiencing new things in music. But beside having goal of becoming best blues guitarist, I'd love to learn Piano & Trumpet.
What have you learned about yourself in 2020 that will help you when moving forwards as an artist in the future?
Something I've learned from Mr. Jayson John Evans. I need to sleep on my ideas and don't hurry to record them like I did last year with What About.
What comes to mind if you're asked to name one of the best songs ever written?
Wow! I'd name tens of them!
Ray Charles – Song For You
Gary Moore – Parisienne Walkways
Supertramp – School
John Mayer – Slow dancing in a burning room / Walt Grace
Guns N Roses – November Rain
Robbie Williams – Feel
Prince – Purple Rain
Sting – Thousand Years
Ray Lamontagne – Can I Stay
And …
What's next for you?
Record, Perform, Grow, Get Big.
Is there anything else we should know?
Follow Me
Inspire Me
I'll follow you
And together we will bring the beautiful music back!
* * *
Find & follow Aryan King on Instagram, Check out his Label or visit his Website.