Straight off the back of his recent new single From The Outside, we caught up with artist and songwriter Almost Owen for an in-depth chat about songwriting, motivation, live performance, and much more. Here's the conversation in full.
* * *
Hey – great to be able to chat with you, thanks for the interview! What can you tell us about the song From The Outside?
Ditto! I've enjoyed all the reviews I've seen from you guys. I'm amped to be here.
I wrote From the Outside in my bedroom on a broken ass acoustic guitar with two strings missing. I'd been thinking about the way I was spending my time, jumping from show to show — party to party. I was burnt out and running on fumes.
It's a song about burning the candle at both ends. The pain that comes from it. But also the light. I guess it's bittersweet. It came together quickly, like I was channeling something. I think all told it took about an hour to write.
Your songs always seem to light up the room and lift an audience up just when they need it – was it your intention to be this kind of optimistic artist, or is it something that simply comes naturally for you?
That's nice to hear! To be honest, I don't really have an agenda when I sit down to write, other than to craft lyrics that speak to the way I feel, and music that I would want to listen to. If I can do that, I know my fans will connect to it too.
I know a lot of artists have a sort of meta-understanding of their "brand" and lean into that. On advice from some people in the industry that I really respect, I spent a brief period of time trying to write with those kinds of parameters. But I found it pretty unbearable. For better or worse, my focus just has to be on what's being rendered.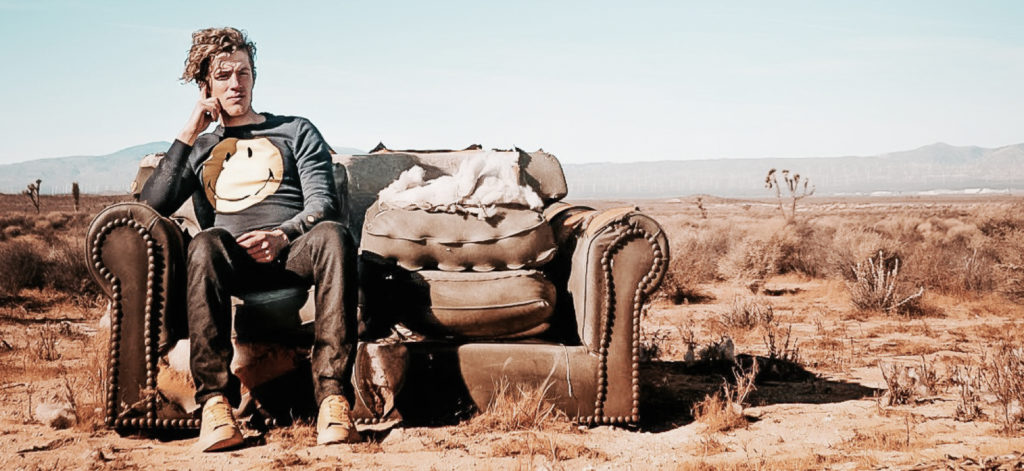 What are your thoughts on the music world at present and what sort of values do you want to bring to the scene?

I have a love/hate relationship with the current "music world". I think that it's dope that anybody can release music, and that the cost-barrier to entry is as low as it is. I came up as a drummer, and didn't start writing till the end of my teens. I don't think I would have been able to have the career I've had at any time prior to this.
At the same time, I think streaming has fundamentally changed people's attention spans around music. I remember reading some article about song length of trending singles on Spotify, noting an average reduction of like 45 seconds in the past year or two. That's crazy. Everyone knows that streaming has changed how people consume music. But it's also altered the way people create it! I feel pretty ambivalent about this shift.
Concision is good. Direct is good. But it's easy to see how this environment can create a sort of fast-food attitude towards songwriting in a pop industry already fully of empty calories.
I don't think it's my place to criticize people for adopting a "singles only" mindset. Hell, I have been pretty much exclusively releasing single songs over the past year. My fans seem to like it. But to the extent that I can, I want to bring my best work to the fore with each release. Songs that play to the format, but also have depth. Not little snacks that just leave you more hungry.
I may have overextended that metaphor a bit. Forgive me.
No worries at all – well said! Is live performance an important part of what you do?
Yeah. It's pretty much my favorite thing. In my heart of hearts I believe that the stage is where the music really comes alive.
I grew up on improvisational music. My live show is pretty tightly arranged. But each night that my band performs comes with a new set of surprises. There's nothing like that energy, and that in turn gives me ideas to bring back to the studio. For me, writing and performing are two sides of the same coin.
You've released three singles in recent months – is there a longer project on the way, or a tour?
I've been on this new-single-every-month kick since April. It's felt great. But I'm definitely gearing up for something more long-form. I'm planning on trying out a different way of releasing it exclusively for my die-hards (at least at first). If you're interested, you can sign up to get it (for free) here: almostowen.com/aofamily.
As far as shows go, I just got off a two-week West Coast run, and will be doing a few hits in and around Boston to round out 2019. I'm working on something more ambitious tour-wise for 2020.
Who or what would you say inspires or motivates you the most right now?
I've got a bunch of talented friends in Boston, New York and LA that throw down the gauntlet every day. It's a great thing to be around. It keeps me on my game.
Besides that, the guys who play in my live band (who are also crazy talented in their own right), bring their all at every rehearsal and show. I owe it to them to keep pushing, to get better and cooler opportunities, and to sustain them.
If you could perform at any event or venue in the world, which would you choose, and why?
Oh man. There are so many places I'd love to play. But I have to go with TD Garden in Boston. My dad took me to see Eric Clapton there when I was like 4 years old. It was my first real concert, and one of those struck-by-lightning moments that got me interested in music in the first place. Playing there would have a sort of full circle cathartic thing to it.
What is it about music that draws such passion from you?
Questions like this kind of make me freeze up. I don't really know how to describe what passion is, or why it's focused on this thing, and not that. But like supreme court justice Potter Stewart said about pornography, "I know it when I see it".
What's something about Almost Owen that most people don't know?
I'm actually a robot. Don't tell anyone though…
What's next for you?
I've got another single or two planned for release in 2019, as well as some east coast shows. If you want to stay in the loop, check my socials and/or go to almostowen.com/aofamily.
Other than that, I'm just waiting for my next software update.
* * *
A big thank you to Almost Owen for his time & insight. Find & follow him on Facebook, Twitter, YouTube & Instagram or visit his Website.