The UK's own Jonah and Joe host the quickly likable How To Survive Your Twenties Podcast. Eight episodes in and the duo have undoubtedly found their groove with the show. In many ways you get a sense this is genuine, real-time insight – the sort of informal chat that would be taking place whether you were listening or not.
Surviving your twenties is tricky, it's a complex time of life where you're no longer a teenager within the comfort of your parents' influence, but you're also probably not quite ready to consider yourself a fully-fledged adult. Enter Jonah and Joe – their honesty, their carefree way with conversation and their seemingly light-hearted approach to life itself, makes for a listening experience that's likely to be immediately calming for many, and bizarrely relatable.
A recent episode entitled Cooking and Food sees the hosts wander through recent experiences of their own. Certain simple comments, such as those regarding slow people on stairs, are absolutely on point. Fairly quickly the show feels more like hanging out with your friends than witnessing something a little more disconnected.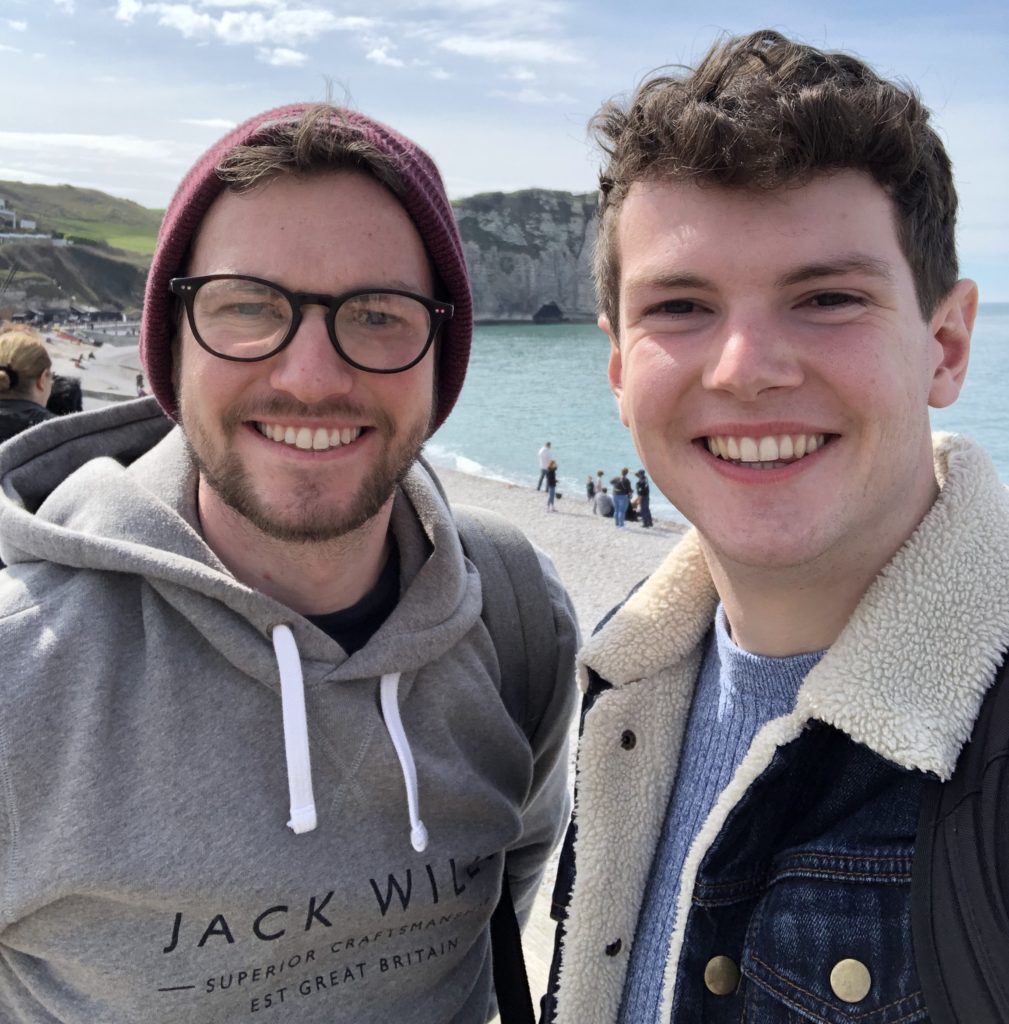 What works particularly well is that the two hosts have clear and distinct differences between their personalities and their voices. It may seem a strange comment to make, but you do get some podcasts in which it's difficult to tell who's talking sometimes. In this case, you feel like you know these two pretty well, even after a single episode.
Maybe the vibe appeals and is a little more relatable for UK natives, maybe it's something that just genuinely does make a lot of sense and provide an enjoyable bit of escapism for listeners of a similar mindset. In either case, a highly recommended new podcast – we shouldn't take life too seriously, and this show reminds us of that in a genuine way.
Whether you're in your twenties right now, a millennial lost in the haze of an internet-orientated universe, or you've already been through those trials and turmoils and feel intrigued or inclined to take a trip down memory lane – The HTSYT Podcast is an easy choice. If the weight of the day gets a little too intense, you can count on Jonah and Joe to lighten the mood – and to make you feel a little less alone on this pathway to grown-up-hood.
Check out all episodes on iTunes or Anchor. Find & follow the How To Survive Your Twenties Podcast on Instagram.