Summer 2019 crashes onto the scene with one of the most exciting new festivals to emerge in the UK.
Nestled in the heart of countryside, just outside of Welshpool, Funk in The Forest brings music fans three full days of live shows, arts, events, camping, great food, DJs, and plenty of good times.
Situated just a 20 minute train journey from Shrewsbury, the festival is easily accessible by train or car – check out further details here. With tickets at just £50 for the entire weekend, and young person offers at £35, camping included, it would be a mighty shame to miss out on this one.
We'll certainly be there – hopefully we can catch up with a fair few of you out in the fields.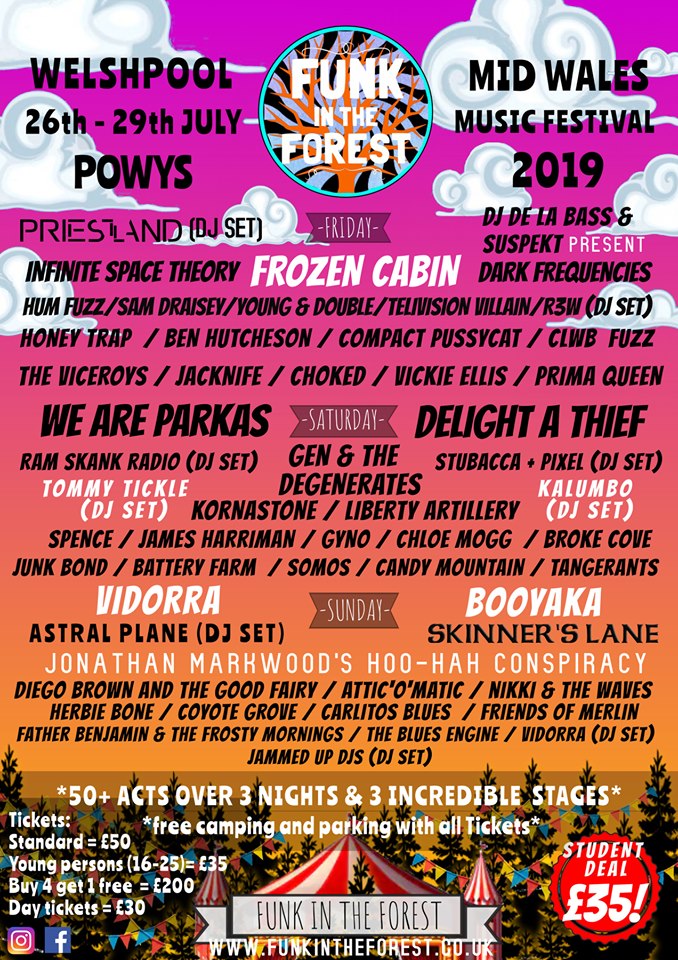 Funk In The Forest boasts an impressive 54 acts across 3 stages over its 3 days and nights, from the 26th-29th July. Set to be one of the UK's fastest rising and most unforgettable festival experiences, Funk In The Forest is an easy must for those looking for a weekend of escapism in the blissful Welsh countryside; yet also craving life with a little twist of excitement. There are plenty of new and upcoming artists to discover throughout the weekend, as well as some impressive bigger names to rely upon as you dance your cares away.
Despite its name, Funk In The Forest has gathered an eclectic array of artists, bands and DJs for the weekend, catering to just about every musical preference out there. While the forest stage will host the main events throughout the festival, there will also be a striped marquee set-up with a second stage for bands, which will be surrounded by stalls selling a whole host of exotic merchandise.
As if that wasn't more than enough to tempt you, there will also be a third stage inside the food marquee, hosting acoustic acts and offering a somewhat more chilled out environment to calm down within as you settle those hunger pangs.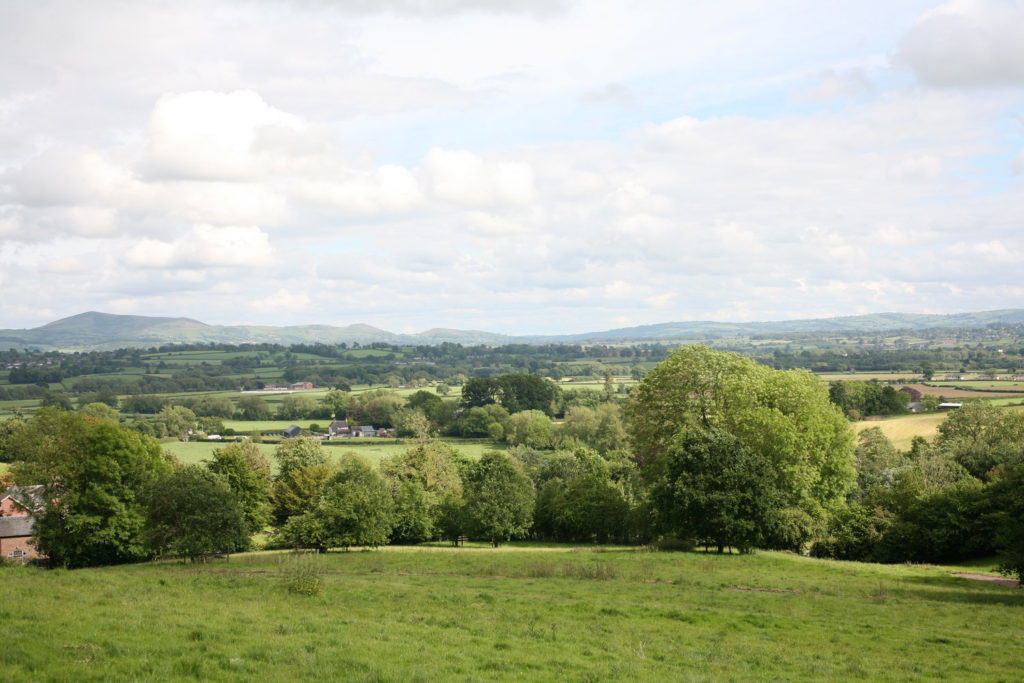 In between dancing and exploring everything the festival has to offer, attendees can simply take a breather, sit back and relax – adoring the views reaching far over the Severn Valley.
And should you still be on the look-out for something a little different, there will also be a wood fired pizza station available on site, a milk float cocktail bar, a converted circus stand-turned-bar, and many other boutique stalls that you can come and experience throughout what is geared up to be an unmissable weekend. Absolutely worth getting involved with this July.
Check out the full line-up here or grab tickets. Find & follow Funk In The Forest on Facebook & Instagram.