Built from the ground up by artists with a passion for collaboration and freedom of expression, Chicago label, collective and brand Creatives Anonymous embrace the changing music scene at just the right moment.
Founded by producer and artists Chris Cruise and Levi Batikin, Creatives Anonymous stems from precisely the right mindset – that of musicians, experienced and knowledgeable, with an unbreakable passion for the process and the power of collaboration.
As such, their small but swiftly expanding community on Discord has already made an impact, and the launch of the label in line with this promises to continue connecting diverse artistic individuals within an inclusive and supportive environment.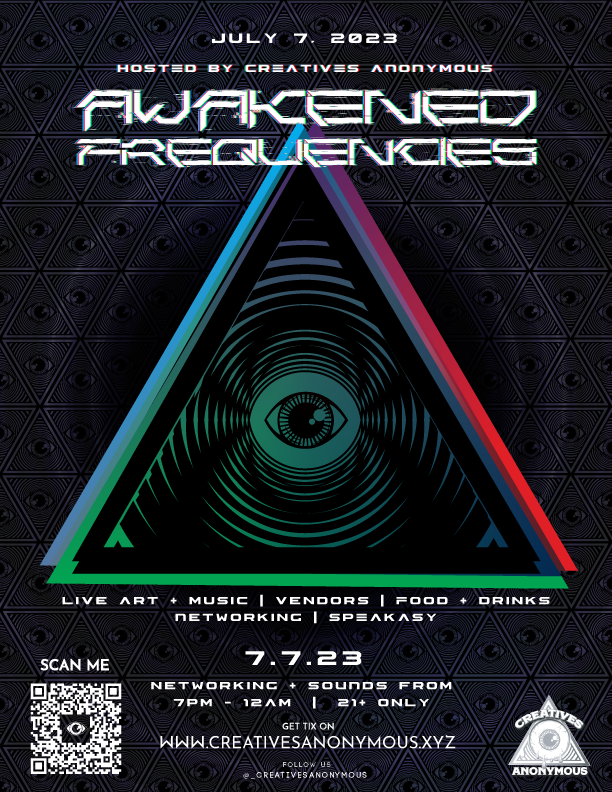 Made up of dedicated creatives who bring a fine balance of unshakable work-ethic and artistic vibrancy, Creatives Anonymous provides a platform for musicians, designers, writers and professionals to showcase their talent, connect with like-minded people, and elevate their reach by way of lasting support and understanding.
Not purely an online venture, far from it, Creatives Anonymous offer a small range of wearable merch, and are hosting their very first live showcase this coming July 7th – an event called Awakened Frequencies.
Featuring the likes of 6ixteenth, Austen Nobles, PHNX.WAV, World Energy Corporation, and The Creatives Anonymous Collective, Awakened Frequencies also promises live art, vendors, food, drinks and networking. Look out for the announcement on social in the coming days and grab tickets.
Reach out to Creatives Anonymous here or via Instagram & visit their Website.