Recording your guitar-playing is a great skill to have. It can help you recognize what areas of your playing need improvement, jot down ideas for future songs or even lay down entire demos. We're lucky enough to live in an age where computer technology is good enough that anyone can assemble a very basic home-studio for less than $500 – in this article I'm going to run through how, with a focus on recording guitars. It can roughly be broken up into three steps.
1. Choose a Mic
Your microphone is pretty important, but how do you go about choosing one? A quick Google search will show you that you can get one from as low as $15 right up to the tens of thousands of dollars. My advice is to purchase a mic the same way as you think of purchasing an instrument. When you're starting out playing guitar, do you go out and buy a 1965 Fender Telecaster for a couple of thousand bucks? No – because no matter how much money you spend on that instrument you're not going to hear a return on your investment until you know how to use it.
The sensible thing to do is buy a student instrument, for maybe 100 dollars, and practice and practice and practice until you get it sounding good. It's only after you've mastered the fundamentals that you'll notice the difference between a crappy beginners guitar and a top-of-the-line expert instrument. Besides, who knows; you're interested in learning now, but will you still be in a few months? Think of your microphone the same way – go for a budget mic to begin with and learn how to use it before dropping a few hundred on something you don't know how to use. What I recommend is taking a look at Blue Microphones. They do a great range of budget USB plug-and-play Microphones for beginners and the sound quality is actually really great for the price you pay.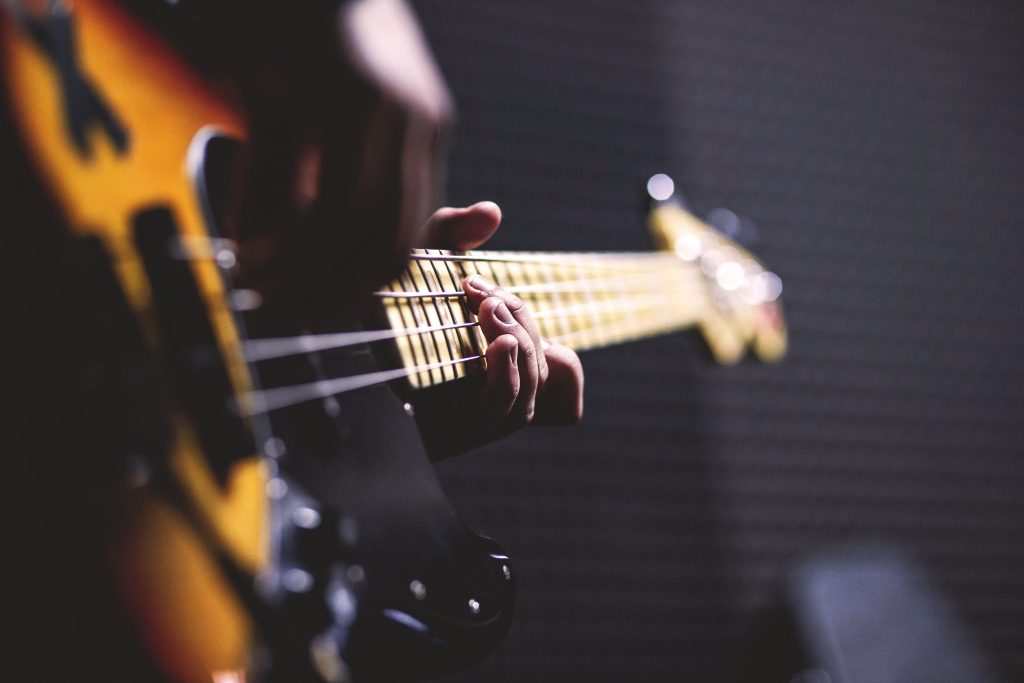 2. Download Audacity
You're going to need some software to record onto now, what's called a Digital Audio Workstation (DAW). What I'd recommend is Audacity for the beginner. It may be bare-bones, but if you're just starting out and you'd like to get to grips with recording – and you don't want to drop more than a couple of hundred euros on the full-versions of Cubase, Ableton Live or Pro-Tools – then Audacity is the best place to start for any aspiring musician. It's developed by a community of musicians, so it's totally free-music software! In fact, if you're having trouble figuring out how to get it to do what you want it to, check out Youtube where there's an ocean of instructional videos. If you find that you want to additionally record drums, bass and synths then it may be worth downloading the free-trials for one of the above DAWs that I've mentioned.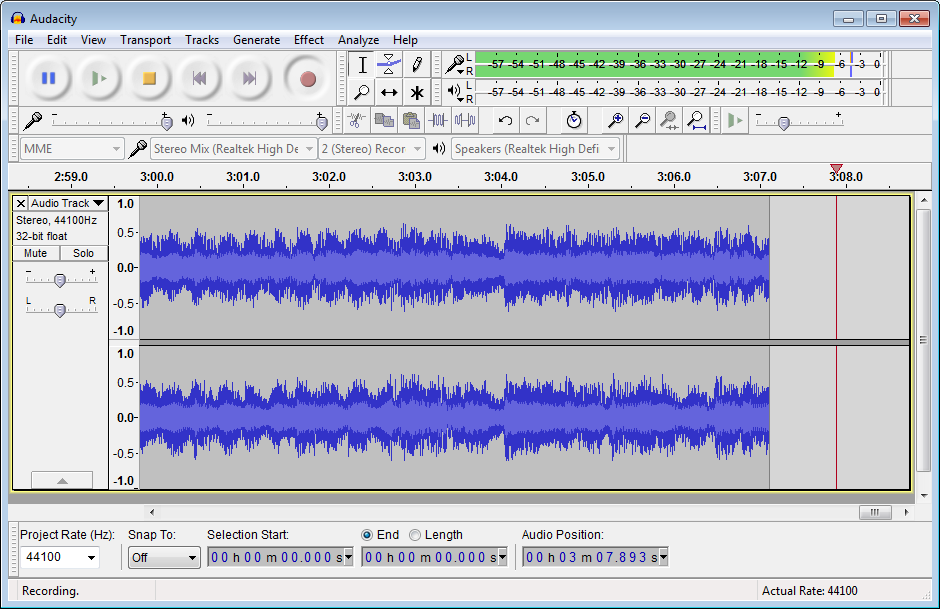 3. Spend Time Playing with The Software
You're not going to be making professional sounding tracks immediately, so what I'd recommend is experimenting with the software you've settled on – play with Mic placement, with the EQ settings and the in-built effects. As an exercise I can't recommend enough that you try to cover a song by another artist as closely as you can. This way you're not focusing on coming up with your own songs, or composing – when you're making an honest cover you're totally focused on the workstation and how it sounds compared with the studio original. This is a great way of getting to grips with the more technical aspects of studio work and will help you pick-up some transferable skills you can bring to your originals when you decide to record them.
Those are the first basic steps to recording your guitar, beyond that you'll run into other obstacles along the way but you can find the answers to those on Youtube and elsewhere on the net. The key thing is have fun – if you're not having fun, if you're not enjoying yourself when you've laid down your first track, then people are going to hear that and they'll notice it. Think of it like a game and a puzzle, and don't take it too seriously to begin with, otherwise you might start to think of it as a chore.