The music or the experience you get throughout a two hour or so session from A Glow In The Dark brings together the creative rhythms of industrial EDM with a sort of minimalist touch of experimental soundscape play. The result is something that may at first appear way left of the norm, but later evolves to become incredibly hypnotic and playful – easy to have pour out around you as you go about your evening.
Joliet Jake offers the only instance of this sort of thing online at the moment – effectively the world's only Live Streaming Cyberpunk Wasteland. Jake hosts the shows live from Joliet, Illinois, and what you really get when you listen is an insight into on-the-spot creative expression, and a totally unpredictable form of escapism.
At over 63 episodes deep, the dedication is strong, and with this comes a detectable sense of freedom – a carefree loyalty to the process, resulting in some of the most genuinely interesting musical moments you'll hear this year. As well as this, the often mellow sense of rhythm is distinctly consistent – the backdrop changes and redirects itself numerous times every few minutes, but that movement behind it all remains as the thread that holds it all together. This in itself gives off something of a live night-out feel – those after-party sessions when the music just does whatever the people need it to do.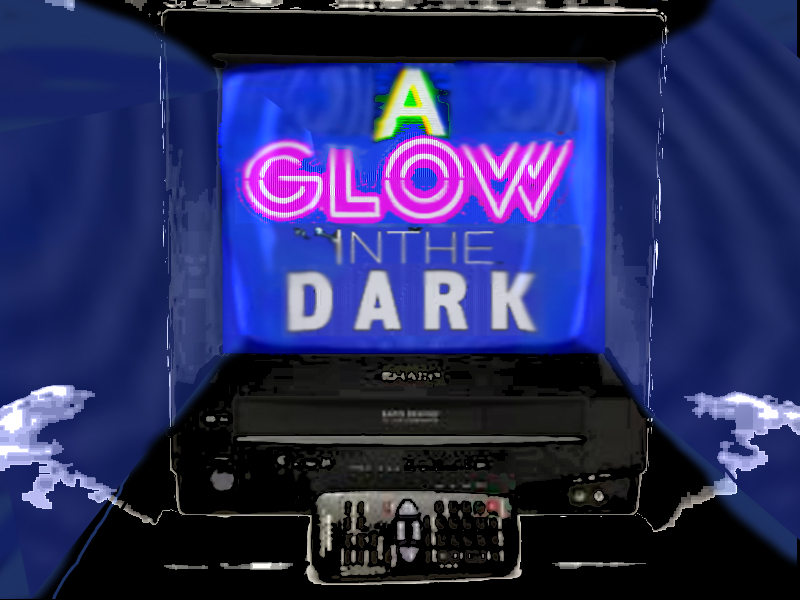 Having scanned through a number of episodes and listened in full to some, the experience is decidedly unique on each occasion. As a producer and indeed a musician and creative enthusiast, Joliet Jake offers a lot in the way of expressive artistry. The intensity varies and in fact grows throughout many of the sessions – space turns to distortion, calm turns to manic, light turns to darkness. Always this progression showcases the real-time nature of performance. This is interaction, communication with an audience to a degree, but also an interesting insight as to how the individual mind works and formulates melodies and riffs over the course of one or two hours.
The retro energy is fairly strong in these sessions, but the overall feel varies quite consistently and that helps keep it fresh and interesting throughout. In any case the music fits the moment if you're up during the night and mainstream entertainment has gotten a little too dull or predictable. There's a lot to embrace about this sort of musicality. For me, it's the kind of thing you can let play around you as you get things done. That consistency keeps you calm, without a doubt, though having said that – every once in a while something bizarre appears, out of the blue, and reminds you of the live, creative aspect, but honestly that just adds to the experience and your enjoyment of it.
The electronic ambiances created by Joliet Jake during these sessions are often stunning. This angle from which he approaches electronic music creation is incredibly fresh and notably entrancing to witness. It's exhilarating, actually, to let this fill the room around you. It feels comforting if that's what you need, maybe a little energizing if the opposite effect is required. Insomniacs and early hour workers will likely appreciate this as much as the after-party crowd, and a whole bunch of music fans in between, too. The name says it all; welcome the glow.
Check out the best of the collection so far below. Find & follow Joliet Jake on Twitter or join the community group on Discord to stay updated.