Music fans of Vancouver, Canada – November 24 brings an unmissable and FREE ENTRY live performance from local artist and songwriter Theo.
Multi-instrumentalist, composer and top-tier live performer Theo will grace the stage of the vast and wonderful West Point Grey United Church this coming Friday, November 24.
Appearing with his highly-acclaimed String Quartet, Theo will gift audiences a uniquely evocative, musically eclectic and powerful evening of music, showcasing sublime and soulful vocals, poetic imagery, skillful musicianship and fearless eclecticism.
A lifelong pianist, singer and songwriter, Theo has carved out an impressive role within the live music scenes of Canada, and the distinct acoustics of an inclusive and beautiful West Point Grey United Church will no doubt bring through the intricacies and emotions of his sound in an unforgettable way.
Promising original songs like the uplifting Wander and the contrastingly melancholic depth of Break My Heart, Theo's repertoire delivers a fearlessly human display of vocal ability and honest reflections which, when accompanied by the faultless musicianship of the String Quartet, will light up the venue with power and grace.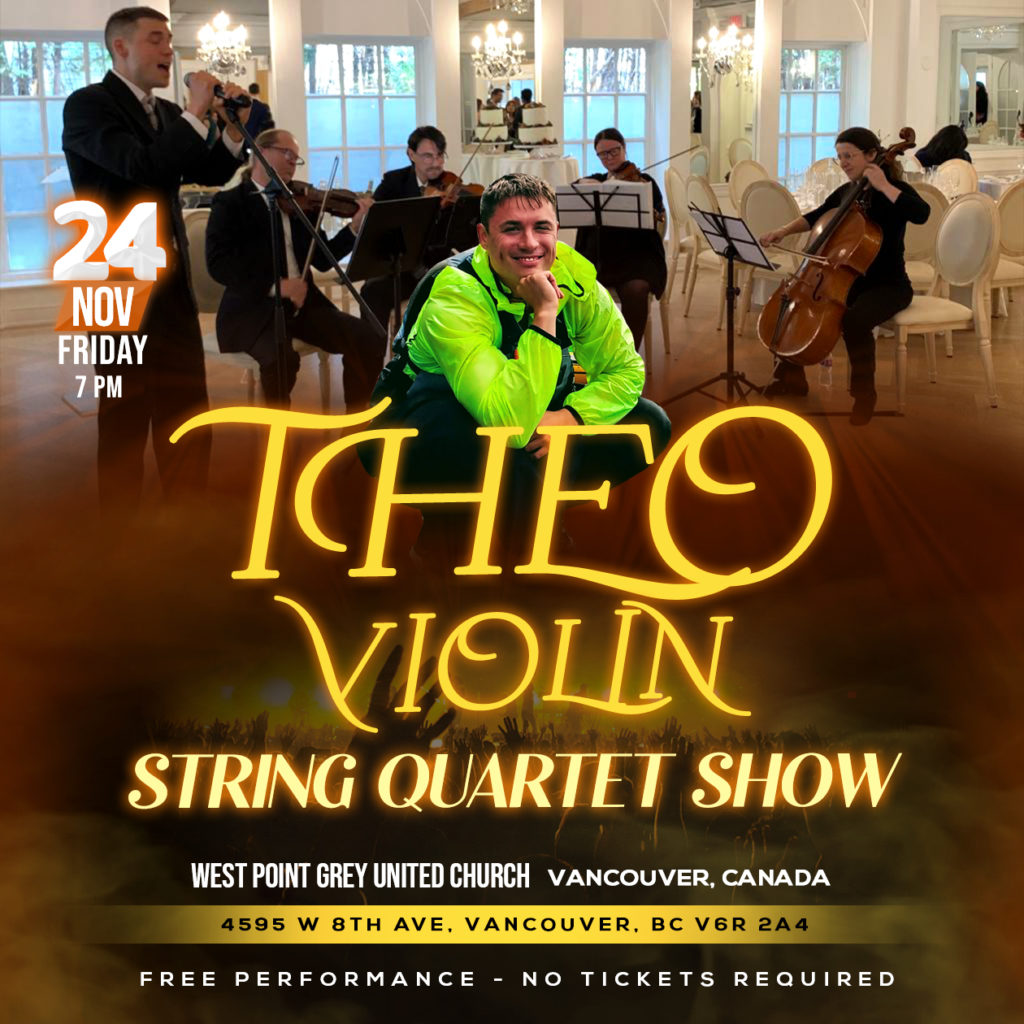 * * *
When? : 7PM on Friday, November 24.
* * *
NO TICKETS REQUIRED – Top Quality Live Music From Theo Violin String Quartet – Free Of Charge – Vancouver residents, get yourselves down there on Friday, November 24. Find Theo on Instagram.