The popular podcast Beef Stew Radio, hosted by DJ Big Stew, now impressively approaches its 1000th episode.
To mark the occasion and celebrate the show's success, WildChiLd Muzik Group brings together NYC's top underground hip hop artists for an unforgettable Virtual Event.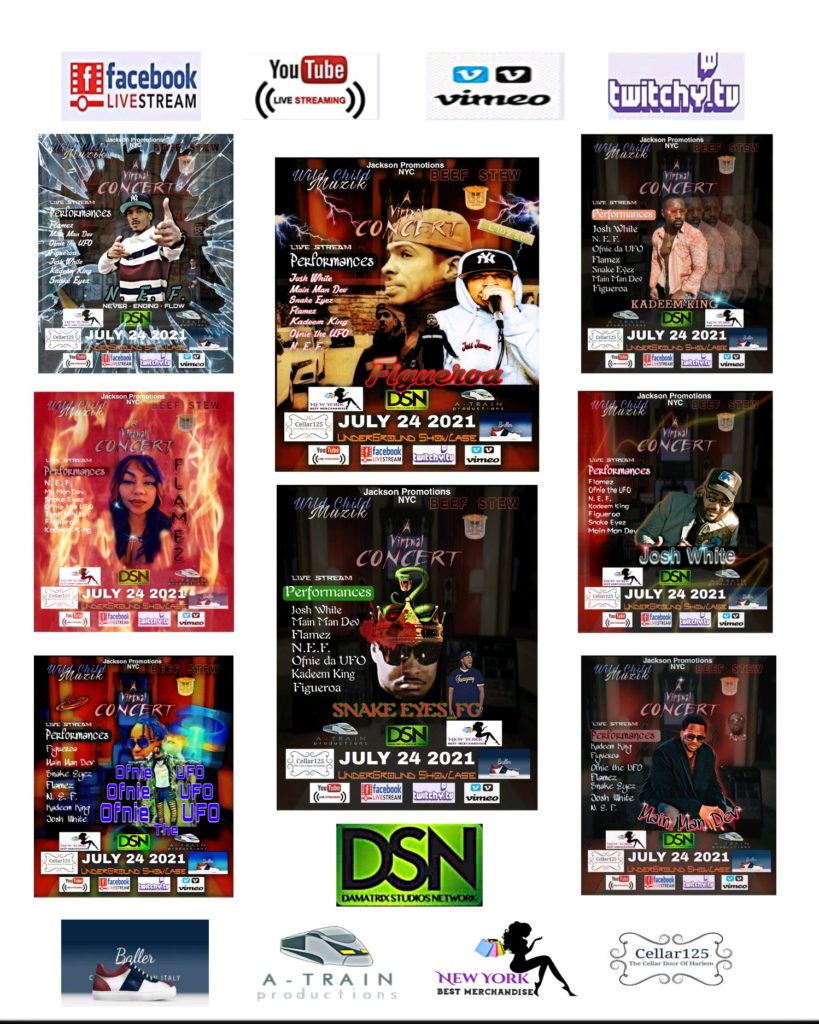 Live streaming exclusively from the legendary Damatrix Studios, The Underground Showcase Virtual Mixtape will feature performances from Figueroa, Snake Eyes_fg, Kadeem King plus eight more of the hottest new acts of the city.
Not to be missed, a live event that's FREE to attend – get online, get ready, and enjoy some of the best live hip hop and entertainment around.
Get involved here.