Covering just about anything the human mind can conjure up, The Random AF Podcast is a show hosted by two millennials – Montrell and Freddy B – as they talk about life, pop culture, sports, current events, black culture, and everything in between.
While the prospect is to have a little fun, let loose and relax into conversations about anything and everything, there's also often a deeper undertone – a serious and insightful angle – which helps invite a more important series of discussions that are likely to prove beneficial to many listeners.
A recent episode entitled Are You a B*** or an A** Guy? takes a partly surface-level approach, but partly also advocates for mental well-being and the importance of keeping our mental health in check; talking about it, being open, therapy, self-development, clarity.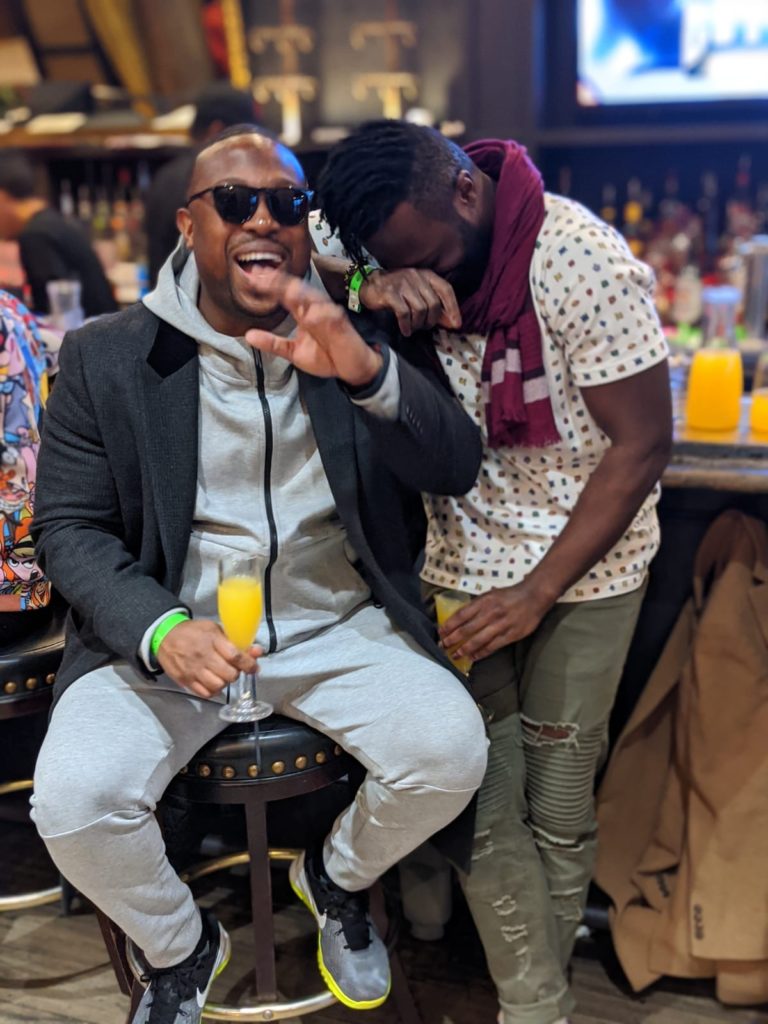 The hosts' abilities to lean back and forth between the jokes, the easy going aura, and these heavier and notably honest, intimate topics, helps really give the show a level of authenticity that's second to none.
The mental health stigma is real, particularly among men, and to hear two regular guys discussing this in depth, being openly vulnerable and genuine, is a huge step forward and is really likely to have a strong and positive impact.
The Podcast also features and welcomes listener questions – a chance to get involved in the community, connect with the hosts, and invite even more spontaneity and insight to the scene.
Defiantly a fast-rising indie podcast with a natural tone and a vast, varied display of different subject matter and ideas. Professionally captured, high quality audio sessions, with a calming, truthful tone and delivery.
Check out all episodes on Apple. Find & follow The Random AF PODCAST, Montrell & Freddy B.