Douglas Hamandishe hosts the high-energy, motivational and insightful Podcast The Mic Drop Club. Leading with sheer positivity, realism alongside optimism and enthusiasm, Hamandishe's own confidence and belief in better shines brightly throughout the various episodes and topics that come to light.
A self-improvement show at heart, The Mic Drop Club showcases guests from numerous different backgrounds – experts in various fields, talking topics from Sports to Leadership, Faith, Mental Health, Parenting, Goal Setting, and plenty more.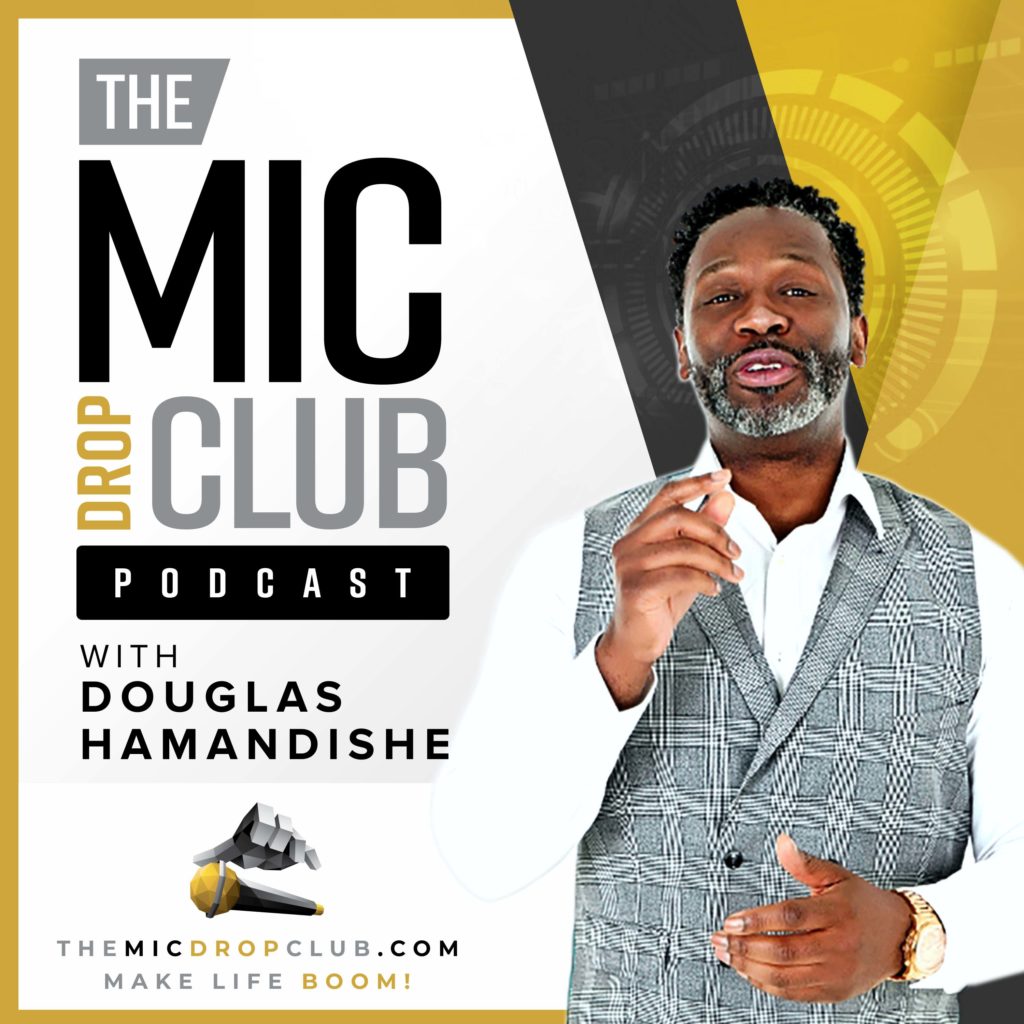 As a host, Douglas Hamandishe drives with genuinely insightful questions and an overall welcoming, inclusive attitude; which quickly prompts his guests to feel at home and really open up about the subject at hand.
A recent episode tackled the art of Brazilian Jiu-Jitsu – Mastering Brazilian jiu-jitsu whilst battling life challenges, with Leigh Joyce. Despite the niche aspect, the conversation takes a notably broad and inspiring pathway through the guest's own life and journey from ambition to success. Nothing is left aside or dusted over, from the struggles through the set-backs and personal difficulties, the truth stands tall consistently, and this is a huge part of what makes these podcast episodes so refreshing and fascinating to listen to.
No topic is out of reach, Douglas defines the Podcast as open to discussing anything and everything that motivates or inspires people to reach their goals. The pure realism at its core is something you don't come across in the vast majority of mainstream podcasts. These are real people, discussing real life issues, warts and all, and this level of humanity and authenticity is wonderfully addictive and decidedly eye-opening to listen in on.
* * *
This Podcast is guaranteed to leave you pumped up for the week ahead! Don't just live life – Make life Boom!
* * *
Check out all episodes via Podbean or visit The Mic Drop Club's Website.