Uncover the mysteries of the Star Wars Universe….
Freely celebrating precisely the topic implied by its title – and in precisely the unscripted, honest and free-flowing fashion described – The Force Unscripted Podcast brings together fans of Star Wars, to explore and unravel the mysteries of this globally celebrated franchise.
Friends first, united by fandom, the four hosts of The Force Unscripted Podcast delve into a multitude of lesser discussed themes scattered between the Canon and Legends timelines, to promise an entertaining listen that also shines light on aspects of the Star Wars realm you might not yet have contemplated.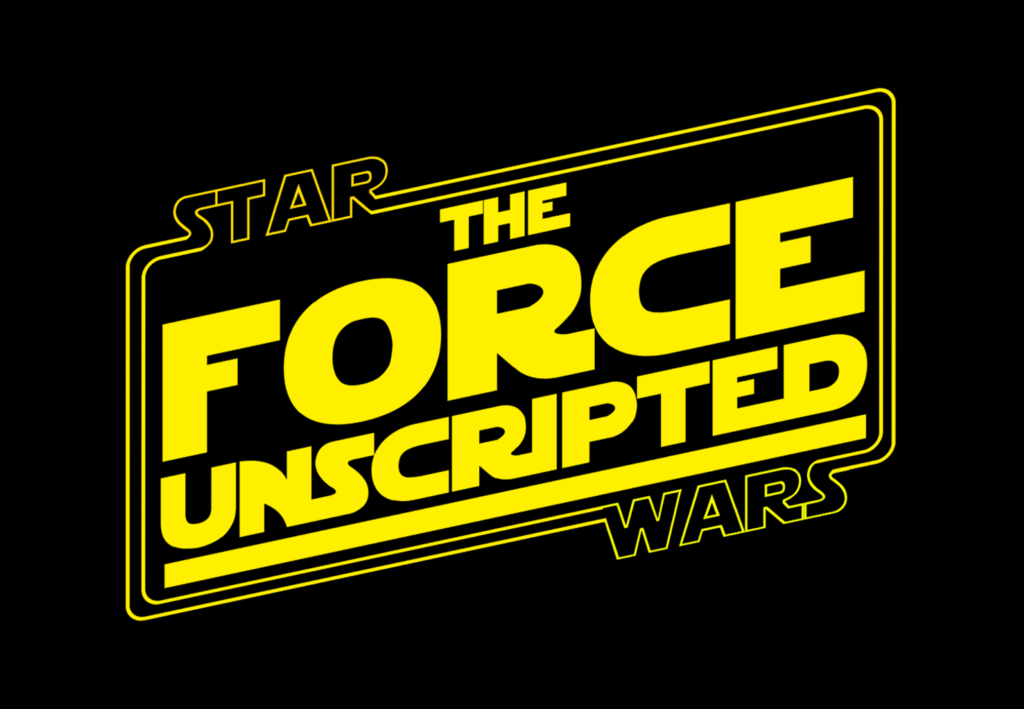 Founded in 2022, this relatively new podcast provides a fresh-headed analysis of Star Wars endeavors like the Ahsoka series – a two-part episode soon to come – as well as some in-depth explorations of the likes of Obi Wan and Luke Skywalker (the former a multi-episode indulgence set to release in the coming weeks).
The podcast hosts also release Q&A sessions that allow listeners to connect and relate to them a little more, further revealing a genuine friend group and indeed some passionately infatuated roots that more than validate their authenticity on all things Star Wars.
A must-hear for Star Wars fans past and present, The Force Unscripted keeps things natural, unedited and open, providing a weekly go-to that will no doubt feel like a catch up with close friends both fictional and not.
Find The Force Unscripted Podcast on Spotify, Apple, YouTube & Amazon.