TV's Forbes Riley hosts the eclectic and inspiring, motivational podcast The Forbes Factor, a show designed to uplift and energize listeners whilst advising them on the best, tried and tested tools for health, wealth and happiness.
Featuring a host of guests, from celebrities to experts in various fields, fitness stars, CEOs, and plenty more, The Forbes Factor drives with the natural energy and enthusiasm of the host, alongside a clearly honest and well-thought-out structure that helps each episode get straight into the valuable, beneficial details.
Honesty is a big part of what makes this show so interesting. Forbes' own truthfulness pours through from the offset, seeing her balance reality and hardship, struggle and obstacles, with a focus on the future, on the good things, and an inspiring string of stories that genuinely aim to help listeners reach a position of self-belief and strength. Struggle, survive and thrive comes up in the latest episode, and Forbes' willingness to be open and authentic helps all of the ideas and advice really sink in with actionable weight.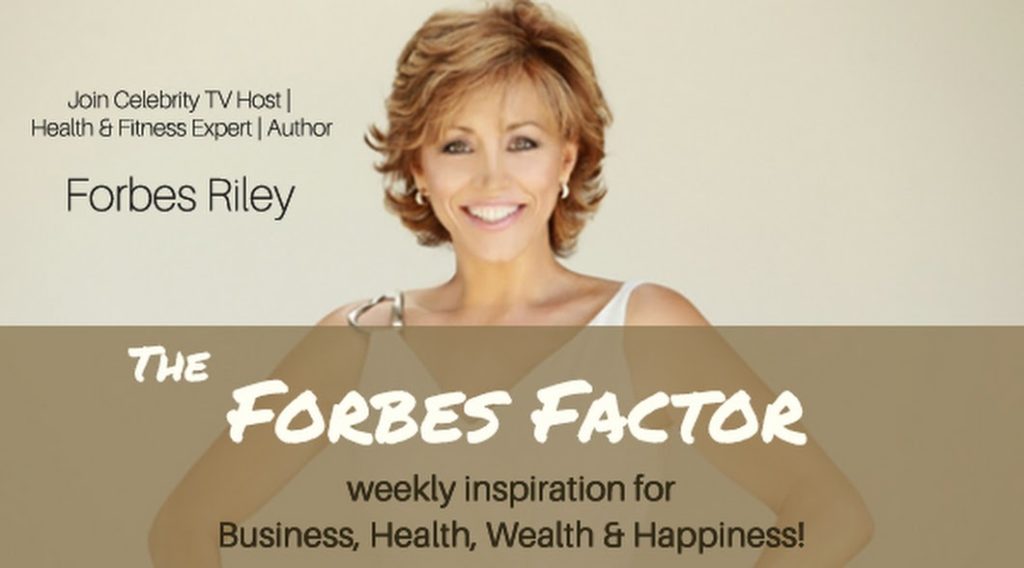 Covering a vast range of topics throughout its 170 episodes to date, there's plenty to dive into here already, from the secrets to success to sporting events, food, fitness, weight-loss and work-life-balance, plus a whole lot that falls in between. This is the perfect resource for those looking for an inspiring, positive hit of background activity to help get your day off to a strong start.
Whether you're an entrepreneur looking to take things to the next level, or simply an individual seeking a little more calm or control in life, The Forbes Factor has you covered. Every episode is different, every guest offers something unique and worthwhile, and in every case the host leads with insightful, inquisitive and genuinely thoughtful questions. Well worth exploring.
Tune in for live episodes on Wednesdays at 11 AM Pacific on Voice America. Check out all episodes via Apple. Find & follow Forbes Riley on Facebook & LinkedIn or visit her Website or shop.