Acoustic folk songwriter and artist Eduardo brings his reflective musings and melodies to Santa Monica's Trip next Saturday, May 20th.
Showcasing his quietly expressive style as seen throughout the likes of original song Sunrise, Eduardo presents as an alternative indie folk sound with a hint of soft-rock to his fusion of subtle grit, melancholy and optimism.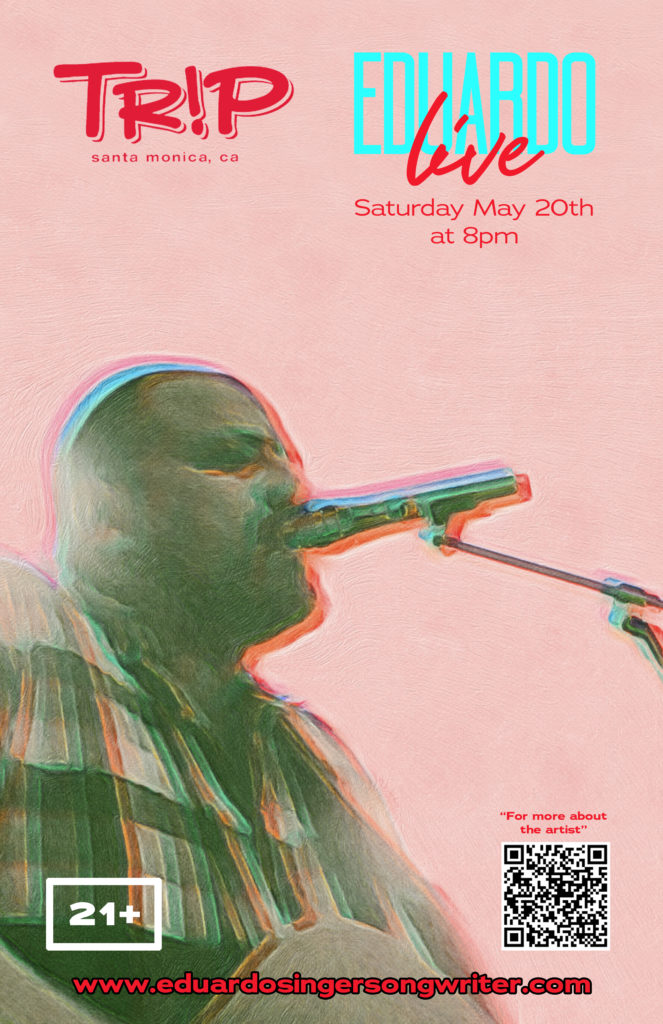 Performing songs from his award-nominated EP Rusty Strings, as well as previously unheard material from a newly finished album, the California live show promises to connect in an intimate, tuneful and wholly vulnerable manner.
Just $10 on the door and with two other bands completing an indie evening to embrace, mark this one down on the calendar for next weekend.
* * *
When? : Saturday, May 20th, 8pm
Where? : 2101 Lincoln Blvd, Santa Monica, CA 90405
* * *
Check out Eduardo on Facebook, TikTok, Instagram, Twitter & his Website.