Celebrating one of Europe's most unique and treasured spiritual and wellbeing festivals, the four-day extravaganza Solsticefest delivers an unmissable experience in a stunning location, and promises to light up the summer of '23 in the best possible way.
Taking place in the heart of Stonehenge, bringing together historical depth and contemporary artistry and escapism, the UK's very own Solsticefest is an annual, one-of-a-kind Festival, devoted to providing a culturally enriched and incredible experience for all who attend.
* * *
When? : 18th to 21st June, 2023
Where? : Stonehenge Campsite, Berwick Saint James, SP3 4TQ
* * *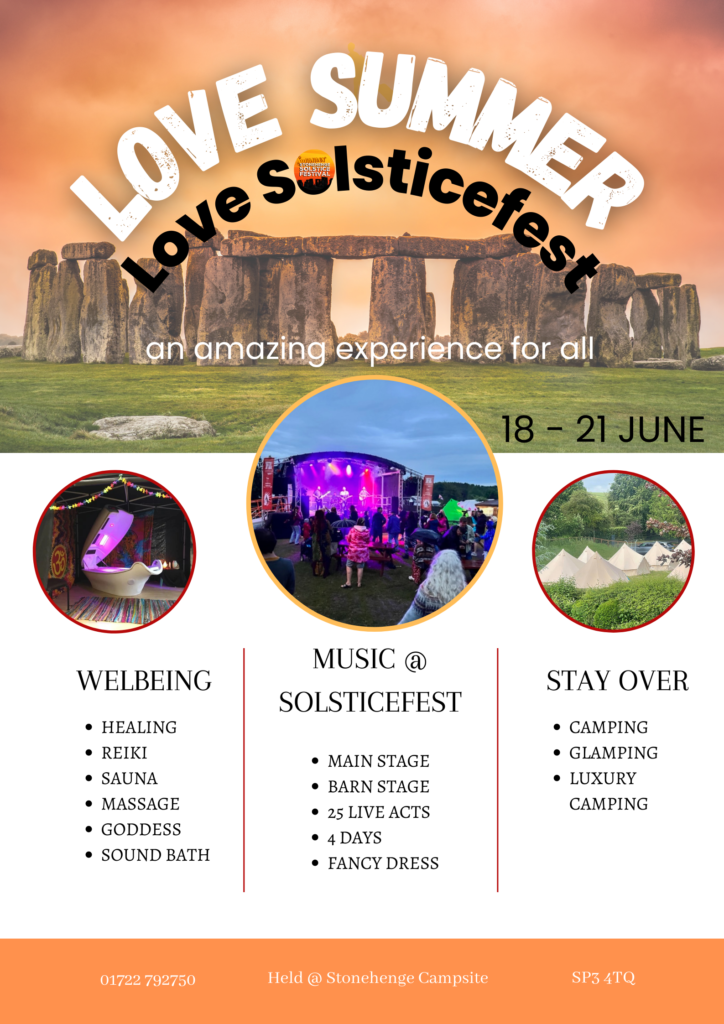 Currently approaching its fifteenth year in motion, Solisticefest 2023 promises to be their most unforgettable event yet.
With two stages running in unison, 25 live acts will entertain the masses throughout the long weekend, along with a multitude of pop-ups designed to promote serenity and well-being.
The 2023 line-up will feature live sets from Fired Up, The Dolmen, Alex Roberts, Car-Dia, Horizonz, Ashly Cruz, Onyx Duo, Davey Dodds, Peet Jackson, Willowolf, Strange Folk, The Captin's Beard, Medicine, and plenty more.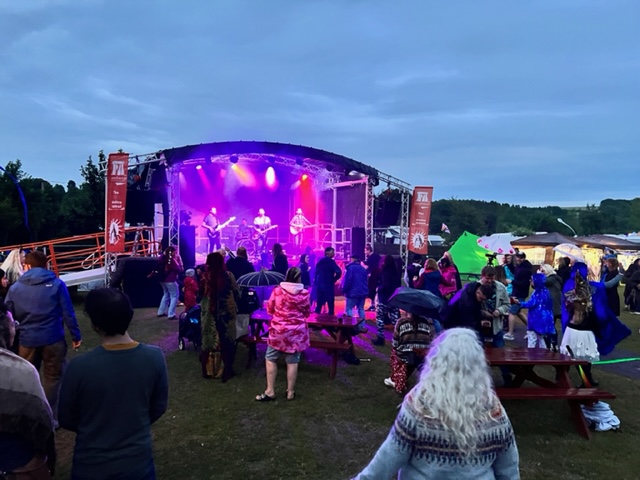 Also offering quiet stops like Reiki, Healing, Saunas, Massage and a Sound Bath, along with daily Yoga sessions, a new party theme every night, and plenty of family friendly activities, 2023's Solsticefest is set to be the ideal place to escape to and relieve yourself of the weight and pace of the outside world.
Whether you opt for basic camping, glamping or luxury camping, you'll no doubt find the perfect set-up and spot to relax throughout the four days.
Basic tickets for the fifteen-year anniversary Festival are just £75, and include coach travel and open access at Stonehenge for the Sunset and Sunrise.
Check out Solsticefest via Facebook, YouTube, Instagram & their Website.