For TV and movie fans, the next best thing to tide you over between episodes or sequels – and indeed the best way to satisfy that curiosity regarding the stars and everything that goes on behind the scenes – is a fully dedicated podcast that weaves its way through anything and everything relating to the entertainment you love.
In this case, the brand new true crime show on WGN America, PURE, has been explored in depth through this new and official podcast – PURECAST. The hosts make it easy to get into the discussion, welcoming the stars and initiating in-depth chats about the story-lines in a manner that feels as if you're catching up with like-minded friends. A fan's connection to the show grows a little stronger the more they delve into its set-up, the building blocks that make it what it is – the cogs that keep things running. That's precisely what's designed to happen for PURECAST's audience.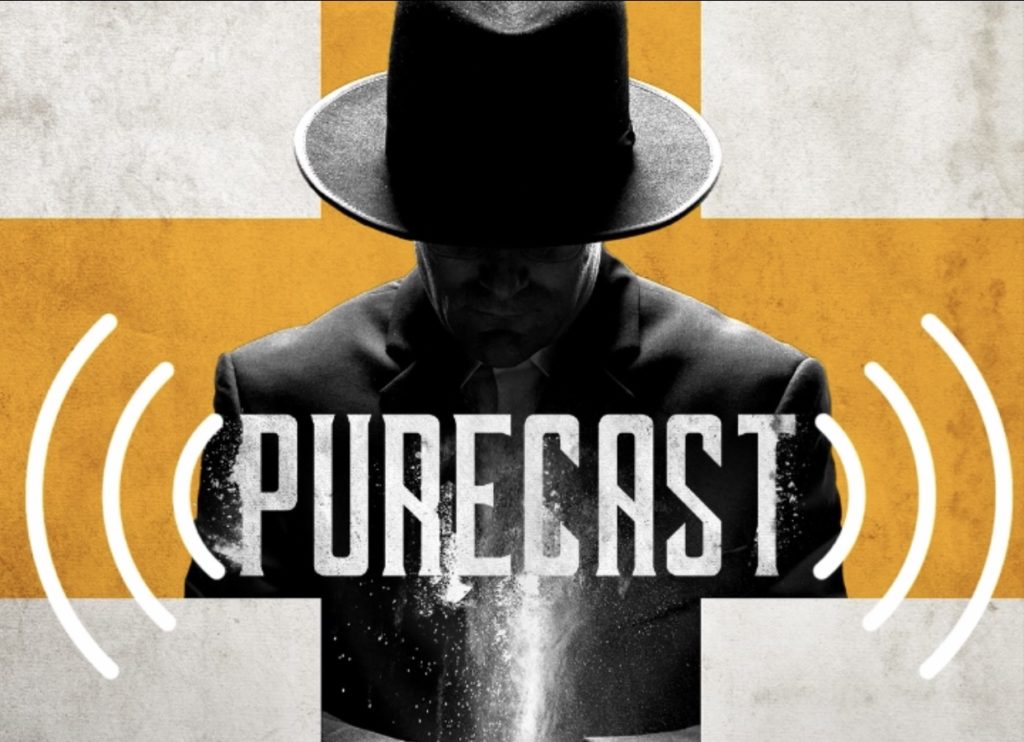 PURE is a show based on the real-life stories of the Mennonite Mob. A recent episode of PURECAST welcomed star Alyson Hannigan (Buffy, American Pie) to chat about the plot and various aspects of the story-lines; as well as to talk a little about her acting career and how things have changed for her. Other featured guests so far include AJ Buckley (Seal Team, Justified) Ryan Robbins, Alex Paxton-Beesley, Dylan Everett, Jessica Clement, Zoie Palmer (Lost Girl, Jann), Christopher Heyerdahl, Gord Rand and creator/showrunner Michael Amo.
PURECAST's official nature means that only the best of the best moments are investigated and shared. It's clear to see that the hosts are genuine fans of the show themselves, so their questions dig deep in a manner that yours might – or anyone's who has a strong curiosity about those who provide their preferred source of escapism each week. For all of these reasons, PURECAST is the perfect way to quench your thirst in between aired episodes or seasons of WGN America's PURE.