No Phones, No Photo, No Video, Just Music.

Making their highly-anticipated debut in New York City, the elusive and unmissable NO SERVICE take on Brooklyn's Creatures Of All Kind this Friday, to showcase and celebrate artists in an intimate club space with zero distractions from the outside world.
Promising a strict no photo or video policy, NO SERVICE encourages attendees to stay off their phones for the entirety of the evening – to be wholly present within the moment, like the good old days, and simply enjoy the vibe and connect with people.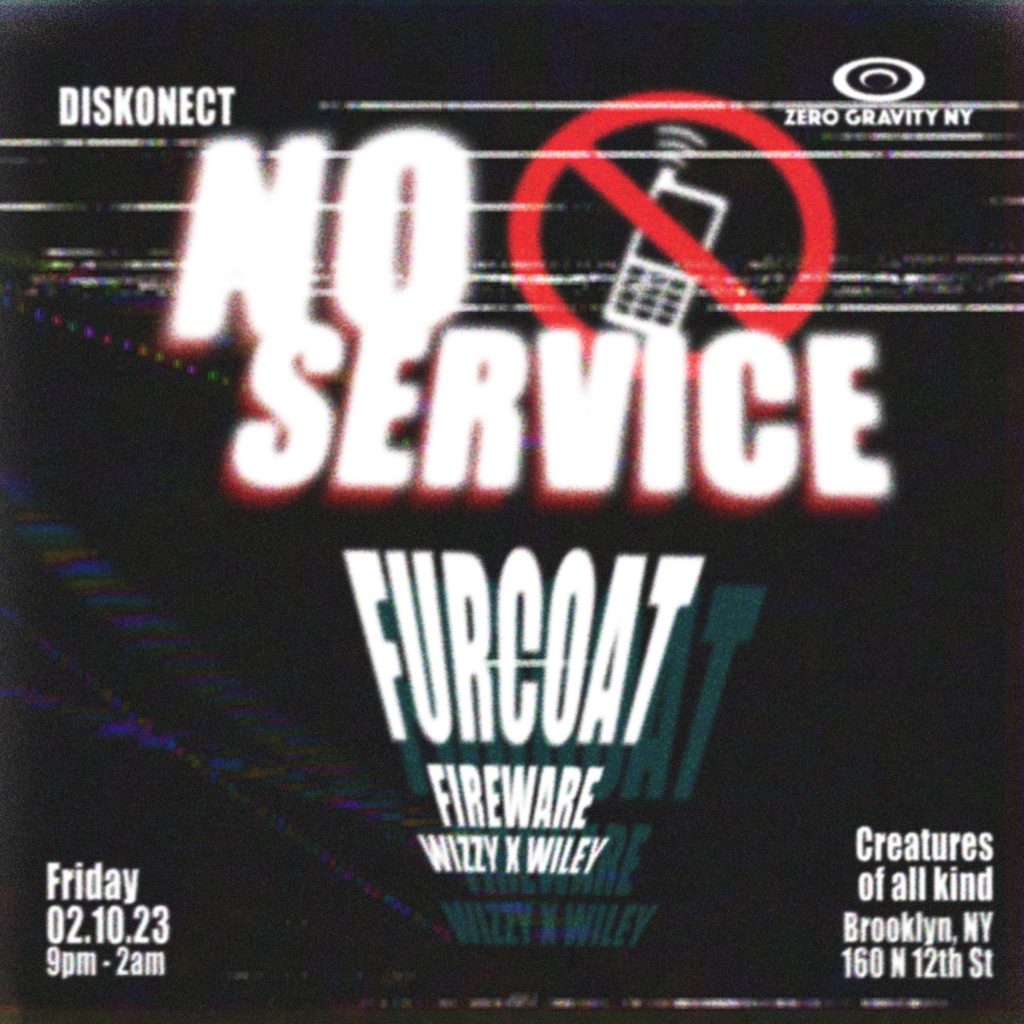 Presented by Diskonect and Zero Gravity NY, this Friday's NO SERVICE is set to be one of the most inspiring and uniquely involved events to hit NYC this season. Well worth experiencing if you too have grown tired of screens and online unreality.
Line Up:
– 9-10:30 – Wizzy & Wiley
– 10:30-12 – Fireware
– 12 – 2 am – Fur Coat
* * *
When? : Friday, February 10th, 9pm – 2am
Where? : Creatures Of All Kind (160 N 12th St, Brooklyn, NY 11249, USA
* * *
Disclaimer: All Attendees will have a sticker put over their camera to enforce the no photo/video rule.