Creatively devoted to freedom of expression and naturally fusing genres, rising artist and performer Nkumu KATALAY takes on one of his biggest shows yet, in support of the legendary Koffi Olomide, this coming November 5th.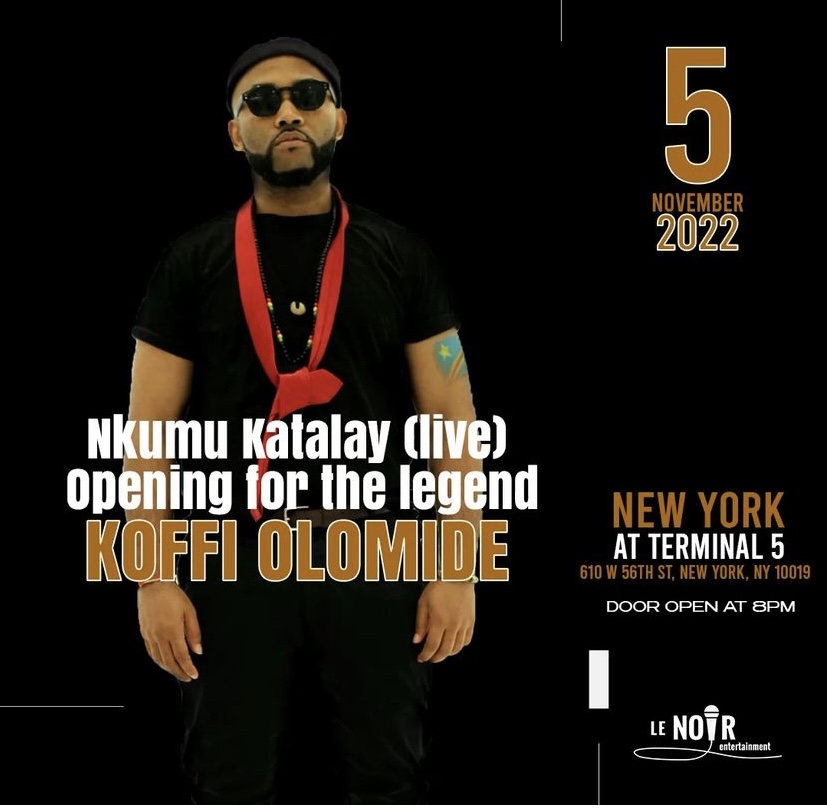 Congolese artist Koffi Olomide is set to hit the stage at Webster Hall in New York City this coming November 5th. The show will promise an unforgettable evening of emotive and uplifting live music, with support from the one and only Nkumu Katalay; a singer and dancer continuing his climb, with the unforgettable grooves, melodies and world music vibes of singles like Clear My Path.
Katalay opens the show at Webster Hall, one of his biggest events yet and a true testament to the passion, talent and determination that drives his every step. Not to be missed – grab tickets here.
* * *
When? : Saturday 5th November, 9:00pm (Doors Open @ 8pm)
Where? : Webster Hall
* * *
Get your tickets & check out Nkumu KATALAY on Facebook & Instagram.