So you've made it this far. You've got the gear, you've put in the practice, you've made the recordings or the videos – now there's just this one thing left that will take you into the heart of what musicianship is about for so many people; performing live. For some, there's no other feeling that compares. For others, it's an unbearable weight on an already sensitive pair of shoulders. Either way, you won't know until you try it, and in order to really try it – you need at least a half hour of music prepared, and you need to start booking gigs.
There's a lot that can be said about this topic, and in every city around the world the details will vary. But, there are definitely a certain set of steps you can take that will, as a shared factor of being human, greatly increase the likelihood of a positive outcome. In short, for the first few years of your career, if you want to get gigs – you simply have to ask for them.
Ask.
Contact the venues you want to play at. Do your research, look through the tour dates and locations of bands or artists similar to yourself – same sort of genre, similar style, similar instrumentation. If they're looking for support acts for their tours, great – that's an awesome opportunity for you to reach out and offer to fill that slot. It's really the same now in music as it is in any sort of brand building or business development. You'll potentially get some 'no's at first, or some unanswered messages (essentially, 'no's). To combat the negative feelings that come with this, and the potential lack of progression, you have to ask ten times as many people. The more 'no's you get, the closer you are to the 'yes's.
The same goes for venues. Make a list, even a spreadsheet if you want to be really on top of things. List the possible venues, all of them. Bear in mind that some venues will ask you how many people you're likely to be able to bring along – if you can bring 20 or so people, say so and make sure to promote the show and ask genuinely if everybody will commit to coming along. In the beginning it's often easy to get everyone you know to come see you play for the first time, but as you increase the number of gigs and the variety of venues, you may need to work on other techniques for securing gigs or even building a loyal fan base.
List the venues, try to find out who the gig organiser is, get their email address or contact details. If you can – pop in to the venue, a bit of face to face interaction is always a good starting point, (unless you (or them) struggle with real time communication). When emailing, put together a simple, concise message – say Hello, say how you know the venue or the contact, (something kind, something conversational) tell them who you are, embed a playable track or video – if possible, a live video is by far the best and most relevant way to get gigs – add your social media links and website, and say when you're available. Say what it is that you're asking for, what you're willing to do – what sort of set, support or no, when you're available.
Put yourself out there.
Offer to play support, or ask about a jam night or open mic and essentially try out or audition for the organisers. Venue owners and music promoters want their audiences to enjoy themselves; they want them to keep coming to the venue, spending money, bringing friends, keeping the business going. That's the bottom line. If you're not providing something of value, or if people are put off by your sound or your performance style, it's going to have a negative impact on the venue, and they're not going to want to book you. Show them what you're made of. Be the best you can be.
When emailing, if you've had some memorable quotes in reviews or blog features, you could include a line or two about that with a name or a link to where the feature can be found. Don't go overboard though. You can big yourself up a little, but at the end of the day – the organiser will listen to your music, and they will decide whether or not they like you and want to book you based on that, and based on this one, initial conversation.
Keep it short and concise, get the facts over – they're mainly going to have a quick listen, a skim through your music, and a quick browse across one or two of your social media pages. This will give most promoters a generally good idea of what you're about and where you're at in your musical venture. That being said – always have your latest track or video pinned to the top of your social media page.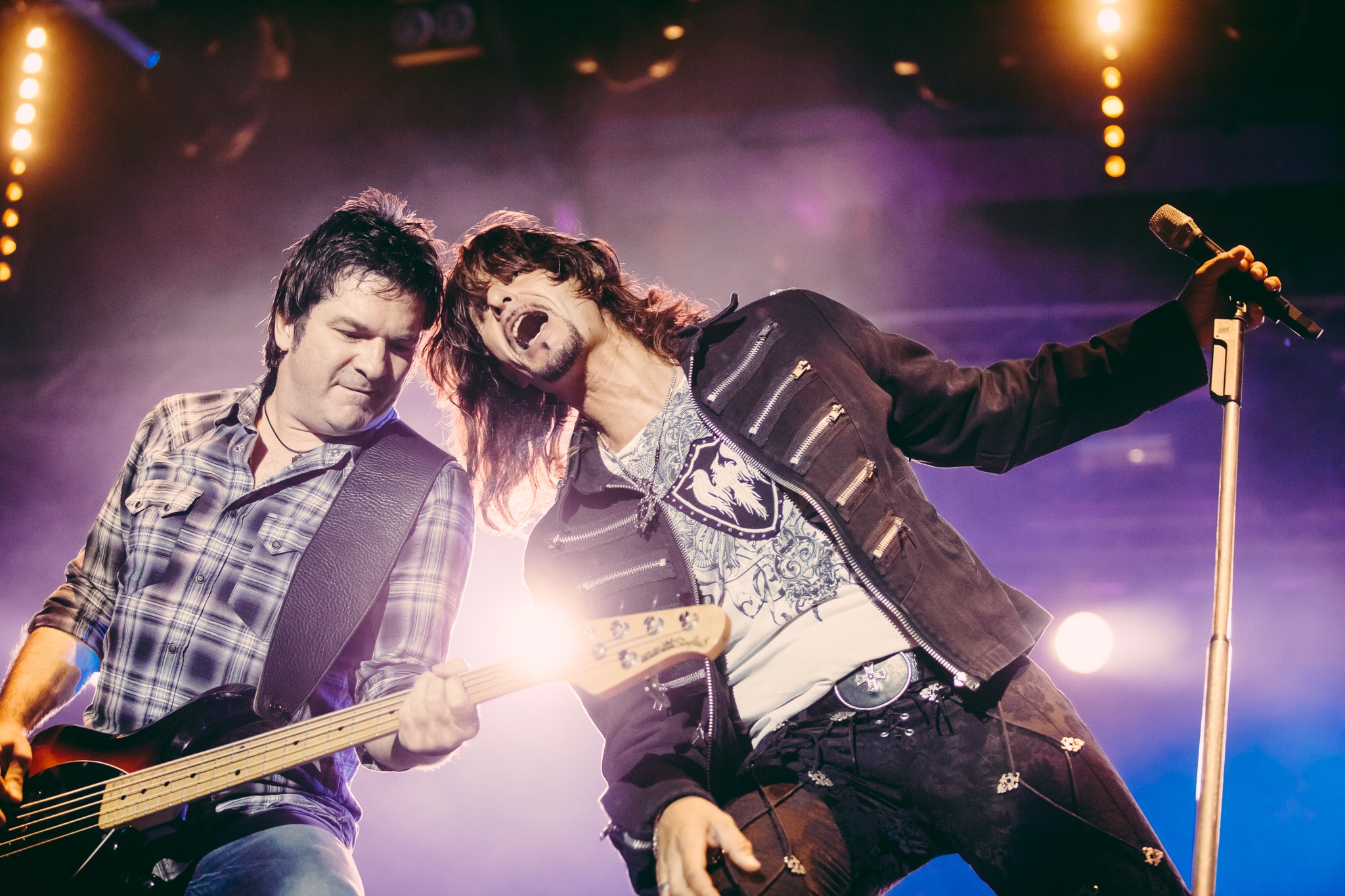 Make yourself visible.
We are a species of short attention spans, particularly in this day and age. Make it as easy as possible for people to weigh up your music. If you want gigs, it's all about the music and the performance. Many venues realise that you won't have a huge following that will come and spent hundreds of pounds at the bar while you play your heart out on stage. They understand, they're likely to have an audience ready and waiting anyway – they just want to find something new and exciting for them to enjoy.
Stay professional, always proof read your emails, check your links, but most of all – be a human about it. Don't just spam people with all caps sentences about how you're the next Kings Of Leon or the next Kanye. Nobody wants to read that; it's noisy, and it makes it unlikely that they'll even bother pressing play. You need people to press play. This is the bottom line. Invite their attention, offer your services, and present them with the product. This is music and this is business and it's all intertwined. You're emailing a person, probably just one person, who probably has a name, and a home, maybe even a cat. Never forget that this is not some industry machine that you're contacting in bulk. Even if you cut and paste a lot of your emails, every single one of them is going to an individual. Try to cater it so.
In addition, there are now plenty of groups on Facebook and other social media sites that have titles such as Live Music In Manchester, or Musicians In Pembrokeshire. These are places where musicians past and present have shared and are sharing their experiences and their awareness of the local scene. Put in the work, ask around, join the community, and use the information that's available to you. We're very fortunate to live in an age when pretty much all information is available at the click of a button or the swipe of a thumb. Take advantage of what's available.
Don't just think about doing – DO.
Do as much as you can. Keep doing it. If you don't get results, try a different approach, try a different song, try connecting with other bands and asking for help or contacts or support slots. Involve yourself wholeheartedly in the world of music and the opportunities will show themselves to you. You can't explore the forest by standing at the side of it and staring through. You have to get in there. You have to face your insecurities and wander freely and be proud of what you've created.
Don't stop practicing, don't stop learning, and don't forget what it means to you. Know and remember your WHY. If you love music, if you've put in the time and it makes you feel incredible and you want to share it with the world – just do it. Starting is the hardest part. So while you're worrying about how hard it is to start, just start. You can keep worrying if you want, just make sure you're doing at the same time.
You have to put in the work. These are just the facts. There are thousands upon thousands of musicians, bands, and producers out there now, and everybody wants to be heard – everybody wants to share their creativity. Don't see this as a bad thing, far from it – the ocean of opportunity is greater than it's ever been. There is so much choice, something new to listen to or discover every day, someone new to connect with who has a similar mindset to you. It's a great time to be an artist, but it's also the first time at which the competition has been this high – high in population, and high in caliber.
There are some incredible music makers out there who are doing their thing just beneath the mainstream radar, and life is great for so many of them; they get gigs and people love to go see them play. It simply means, for you, the other musicians – you have to be at the top of your game. You have to always be open to learning and developing and getting better. There is no finishing point for this – there's always something more that you could work on. So keep working on it.
Stay involved in the music world rather than hiding from it. Embrace it all, see what other people are doing – don't worry about what they're doing, but be aware of it; see if it inspires you, see if it fills you with enthusiasm to be better or to try new things. It helps to see the music world as a community, rather than something to be at war with. Connect with people, team up with people, help each other out. The more the merrier, together we're stronger, and it's no fun taking on the world by yourself.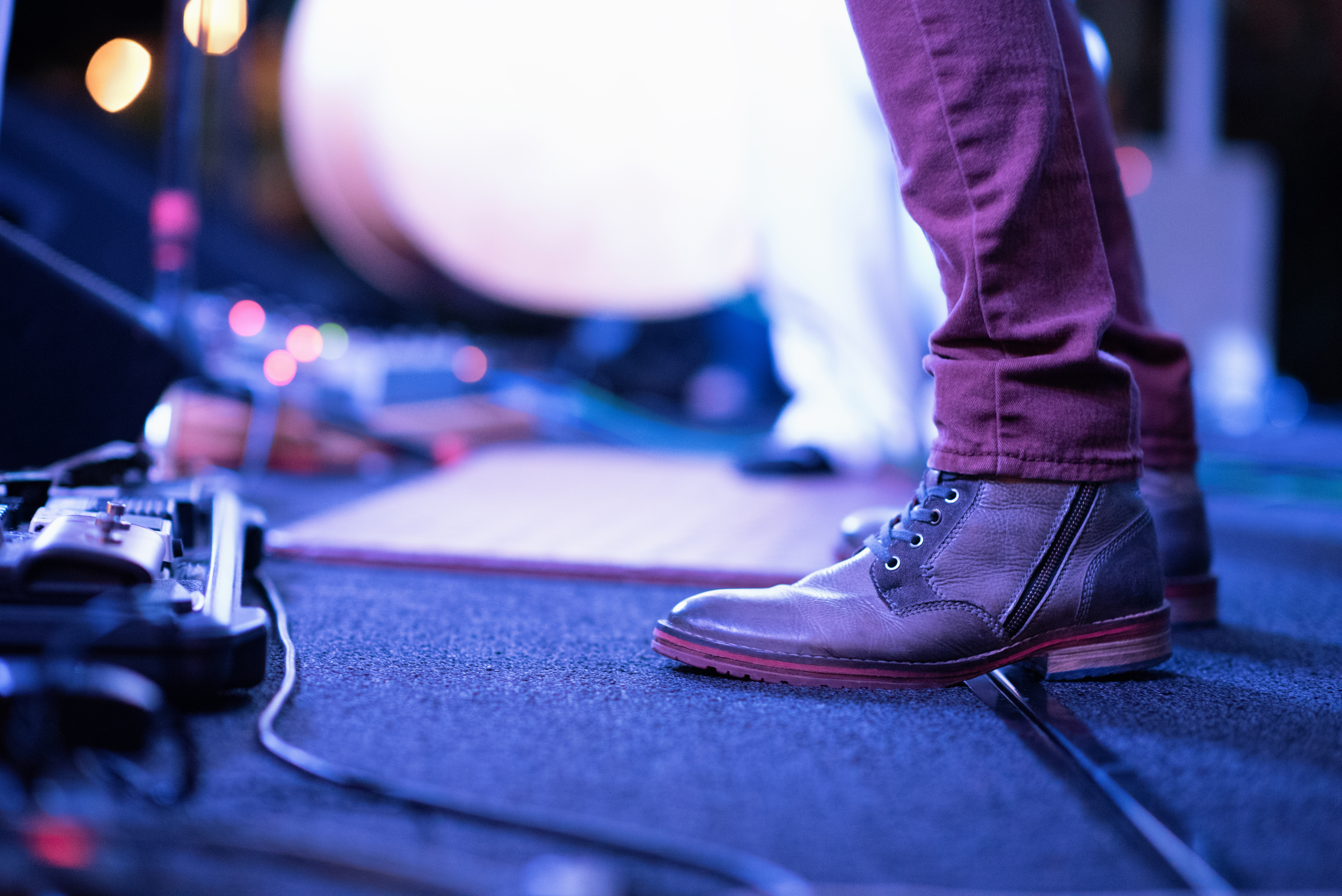 Photo by Gavin Whitner. 
Be prepared.
Getting your first gig is pretty easy, as long as you've polished those recordings and approached the matter in a likable, realistic manner. Getting your second gig can be the tricky part. The key is being prepared. Know your set, know your instrument, know your equipment, know your band mates (if applicable), and know your venue. Have everything in place so that the only thing left to do is turn up – everything else is just habit. Keep it passionate, don't forget why you love music, why you're here in the first place, but know exactly what it is that you're going to do. It's one less thing to worry about if you know your songs inside out. Play well. Everything else is minor, or out of your hands.
Getting paid.
Once you do start booking gigs, it's important to outline beforehand what the pay system will be. In the beginning, you may have to play for free – consider it an internship of sorts. But soon enough, if you're taking your music career by the horns, you'll want to be rightfully compensated for your efforts. Always ask what the pay is before you get to the gig, that way there'll be no awkward fall outs, (and if it's via email, you'll have it in writing).
A lot of the time it will depend on how many tickets are sold for the event, but with pubs and bars there's generally a set figure that the managers are willing to pay. The further along you are in your venture, the more likely it is that you'll be able to set your own fees, but once that's the case I doubt you'll need this article's support any more – it sounds like you're dong a grand job, well done!
Enjoy the experience.
At the end of the day, making music is one of the most rewarding and universally appreciated things you can do with your time. It doesn't always have to be a life long commitment, many musicians nowadays have some other job or source of income running alongside of making music, but that doesn't mean they don't put their absolute everything into their sound and their shows when they come around. Music is for the love of it. It makes us feel amazing, it makes us feel connected to other people – particularly in a live show setting. Gigs are a great way to just let loose and relax and enjoy the world. Music is by far the most common and easy accessible of all forms of escapism. If you're not doing it because you love it, maybe you should stop and think about that for a while.
Doing what you love is the easiest way to find happiness. Enjoy the journey, enjoy the process, the climb, the struggle, the challenge – keep finding ways to make it work. The hard days will come, they have to in order for the good days to feel so damn incredible. Be aware of them, learn from them, and move forwards with the knowledge you've gained. Experience is the key, and you can't get the experience if you don't put yourself out there. Booking gigs is impossible without human interaction – you have to connect with people, and fortunately, that's what music and art are all about. Make your connections, be yourself, and enjoy it. The more you enjoy yourself, the more those around you will too – and that includes your upcoming audience.
Thanks for reading – Let us know in the comments if you found this useful / inspiring / interesting, or if you have anything you'd like to add. All are welcome – join the community 🙂
* * *
If you'd like us to interview you or your band, or publish a detailed review of your track, EP, or album – please visit our Contact Page.