New York rapper, producer and engineer Staxkk, born and raised in The Bronx, has amassed an impressive catalogue and following in recent years – thanks to his uniquely professional and stylishly confident approach to making music.
From early beginnings, picking up skills as a producer in his younger years, through later forming TKPRoductions in 2011 – a production group that would ultimately help him climb even higher – Staxkk's main influences include Pharrell Williams and Ryan Leslie. The entrepreneur lifestyle and record production united connected with Staxkk from the offset, and once his knowledge of engineering had developed over time, his debut mix-tape N.S.W.T (N Staxk We Trust) emerged in summer 2013, and things haven't slowed down since.
The simple impact of a well-crafted, haunting soundscape that loops out around you, fused with a subtly varied flow and a vocal tone that's calm yet confident enough to carry the intensity of the track, Staxkk's single Red Dot makes for a bold, hard-hitting introduction to his music.
Creating on the cusp of contemporary hip hop, Staxkk brings crystal clear production and equally clean vocal deliveries to the scene. Red Dot effectively walks the line between motivational (inspiring confidence in listeners and speaking volumes on behalf of self-belief and intention), and the easily engaging, late-night anthems that kick in for their fine production and performances united.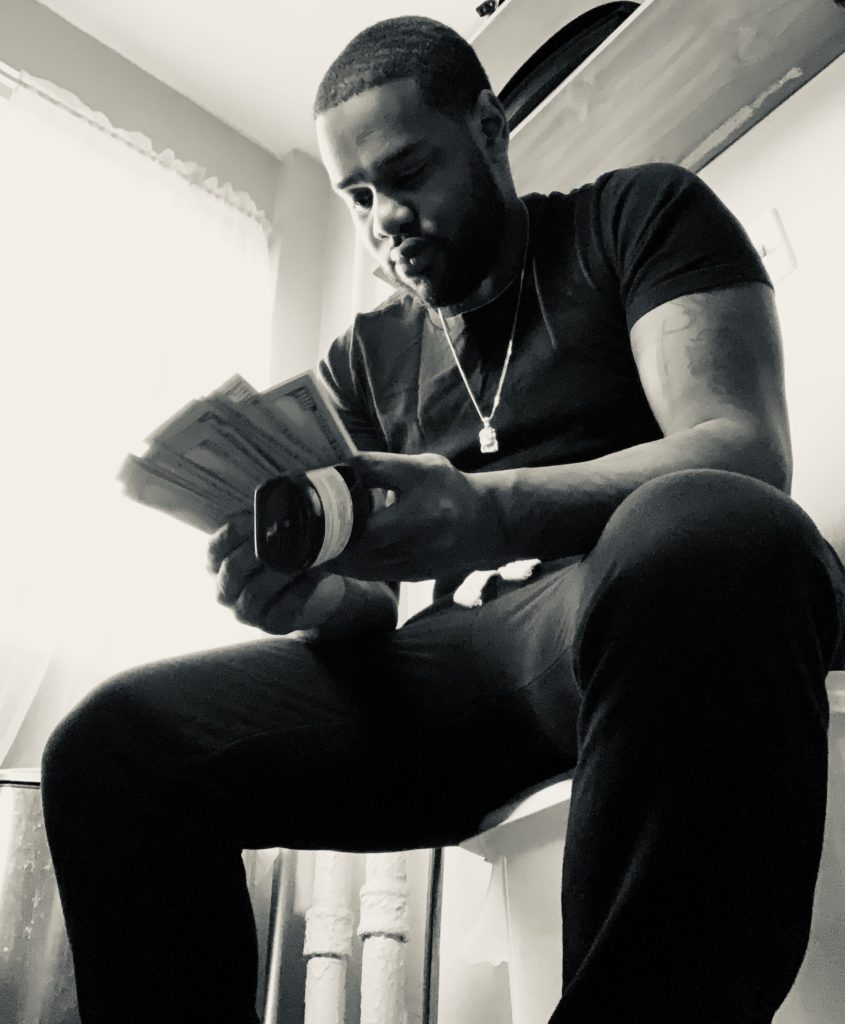 Elsewhere in his collection, it's not difficult to pinpoint a fair few recognisable traits of Staxkk's sound and style. That voice is a big part of it, upfront and personal, tired yet intense.
The short lines and the stops and starts tip their hat well to the key elements that draw a crowd in modern hip hop, alongside this though – the clarity here is refreshing, and the sound design is consistently impressive. Is What It Is makes for a fine example, a track with dynamic between verses and characters, yet one that still fits in with the mood and intention of Red Dot.
Then we get releases like Foreign Language, and you start to build a stronger connection with the artist behind the music. This one stands out by a mile, a brilliantly unique, mildly tribal yet partly industrial beat, a vocal that moves from calm and quiet to fast-paced and heavy. The sound-play works well again, and Staxkk aims high and hits the mark with every single bar.
Far from a stranger to the scene, Staxkk's catalogue already boasts a plethora of big tracks. From the reflective anthems that beg for higher volumes – Water – to the more conceptual, scene-setting hits like Amnesia, no stone is left unturned, and Staxkk consistently showcases himself as a versatile yet faultlessly capable, compelling hip hop artist.
It's inspiring to hear something so on point in terms of the current sound of the genre, yet that manages to still be so creative and unpredictable from one track to the next. His entire collection ticks a whole lot of boxes. Well worth knowing about.
Download the music via iTunes. Find & follow Staxkk on Facebook, Instagram, YouTube & Twitter.