Very rarely in life do you come across an artist that has immeasurable levels of talent and an innate star quality that can't be learned, and just know it's only a matter of time until they hit it big. Kingsley, however, is one of those artists.
Kingsley, aka Tyler Kingsley, is a singer/songwriter from Philadelphia, PA, who delivers exceptional songwriting and dynamic performances to make some truly special music with the capacity to appeal to fans of many different genres. His self-titled debut, Kingsley, is a master class of the pop-rock genre, containing 4 amazing songs that cannot be missed.
The first song from the EP, It Ain't Me (It's Only You), starts off with a rhythmic explosion of subtle yet driving drums, syncopated guitars, and some seriously concise vocals. It all feels very familiar yet very fresh at the same time. This comes to a head with orchestral strings swelling into the incredibly infectious (and dare I say bouncy) chorus that is the perfect evolution of what the verses are. A few verses and choruses later, exists a bridge that is part guitar solo, part orchestral solo. In most cases these two parts would compete with one another, but it's pulled off with such finesse in It Ain't Me that it feels like a match made in heaven. Additionally, there are very deliberate, and very important, spaces in the music that allow the song to breathe, just for a second – allowing the listener to rest and appreciate the dynamics in what is otherwise a non-stop 3 minute song.
The First Time I Saw Love Die, the tale of a hopeless romantic losing his innocence, fittingly enough has a very pulse-like rhythm throughout the entire song. Unlike the previous track where Kingsley's vocals are more fun than anything else, The First Time I Saw Love Die exhibits the true emotional depth of his voice and allows the listener to really connect with the song. While the verses pulsate with tight drums, guitar riffs and a vocal melody that has a beguiling cadence, the choruses are polar opposites, creating large, open, sonic soundscapes. While somewhat unconventional, this juxtaposition really helps drive home the story behind the lyrics, and ultimately makes for a more compelling piece of art.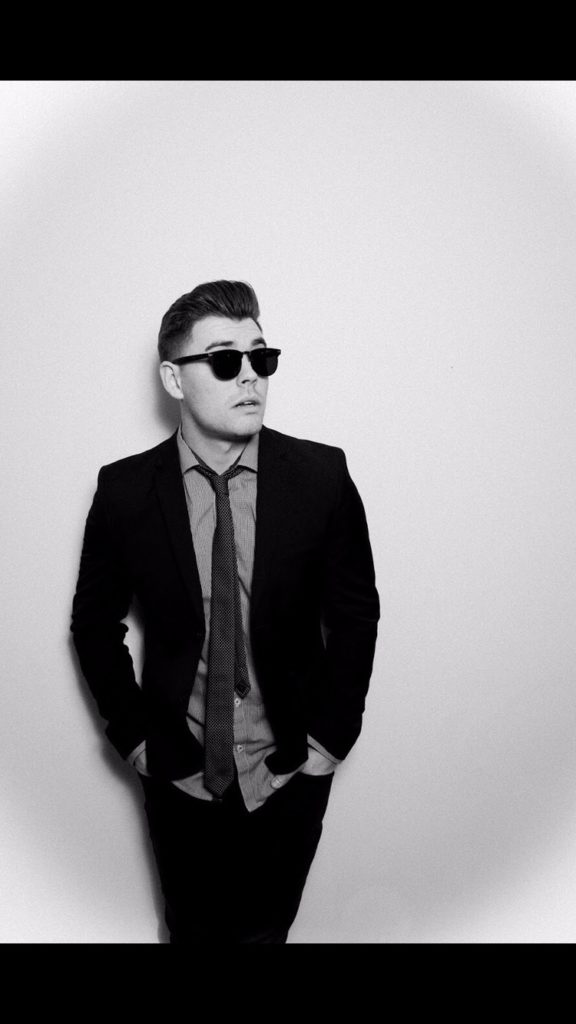 The next track, and my personal favorite, Steal My Pride is a culmination of the previous 2 songs and sounds like the result of a major emotional event in Kingsley's life. Kingsley has this unparalleled ability to express vulnerability without ever sounding too cheesy or sacrificing that pop-rock sound that makes him so special. An incredibly funky guitar riff drives the verses and meets with the drums and vocals in a musical space that feels so very Matchbox 20-esque (and believe me, that's a huge compliment).
Never overstaying their welcome, the verses in most of Kingsley's songs flow seamlessly in and out of an impeccable pre-chorus, and Steal My Pride is no exception. The chorus of this song is hands down the best chorus on the album and is exactly everything it needs to be. Kingsley sings as if he's giving himself entirely over to someone, and it's some of the most honest vocal work in recent years. The call and response between the vocal and the orchestral strings just helps drive home that emotion even more. All this emotion, coupled with some of the most rocking drum work from the album, gives us a masterpiece of a chorus that continues to lift and rise to unfathomable heights, leaving the listener awestruck by the end of the song.
Last but certainly not least, Waiting on You, the lead single, closes out the album in such a strong way. In what can only be described as a complete divergence from the style of the previous songs, Waiting on You sounds almost like a love letter to 50's doo wop and rhythm and blues. A power ballad at its core, this track starts off slow and sultry – with piano and Kingsley showcasing his alluring falsetto. The track effortlessly introduces drums as it builds into bigger and bigger choruses; riddled with even bigger and bigger guitar solos and vocal melodies. It doesn't take long for the listener to realize that this is clearly a very special song to Kingsley, each note of music seems meticulously written to amplify the emotional weight his voice carries. Oddly enough, the orchestral strings that appeared in previous songs are absent in what is arguably the best place for them to be showcased, but that's just a minor grievance.
Kingsley's self-titled EP is phenomenal, there's not much more to it. Clocking in at roughly 15 minutes, you'd be hard pressed to find a better collection of songs. Do yourself a favor and just take a listen so you can discover your next favorite artist before he takes over the world.
Stream the EP on Spotify. Find & follow Kingsley on Facebook.