It's hard to put a flavor label on exactly what EverIgnite's particular strain of rock is, but if I had to describe it – it's everything rock has been in the last thirty years, aged to perfection and served smooth. It's every bit of U2, POD, Avenged Sevenfold, Linkin Park, Shinedown, Disturbed, Skillet, and everything I've ever had on a playlist, mixed down, placed in an oak cask, and delivered up with every bit the bite; but far more complexity than any of those other bands combined.
When you hear EverIgnite, it calls to mind a time when people stood in the darkness and raised an honest-to-god lighter to the heavens during the most incredible show of their lives. Everything EverIgnite writes and stands for comes straight from the heart, and hits you straight in the gut. There's a technical mastery of music and performance prevalent in this band that has not been and may not be seen for years to come.
Opening with the hit On Fire, EverIgnite blows out of the starting gate with what could be the new stadium rock anthem. Blazing in with power chords and beautiful pedal work, backed by a steady beat, the song slowly rolls into a fast paced, crashing, masterpiece decrying the complicity in daily routine and the beauty in living life for every single moment. If you find yourself wallowing in the monotony of day to day, helpless, "Run like the house is on fire, and the flames are burning higher." With the unsubtle reminder, "We were meant to be dangerous." With the classic setup for audience harmonization, and calls to put your hands in the air—EverIgnite has clearly studied the dynamic of working a live crowd and producing a song that can produce one of the best live sets anyone attending their concert will have ever been a part of.
Starting Over is such a cross section of everything Rock has been since the nineties. A grooving beat, an opening hook from a female singer a la Skillet, with a heavily harmonized chorus and a rap style verse layout – EverIgnite takes notes from everything we've learned from rock in the last decade and presents a thesis that could change the genre indefinitely.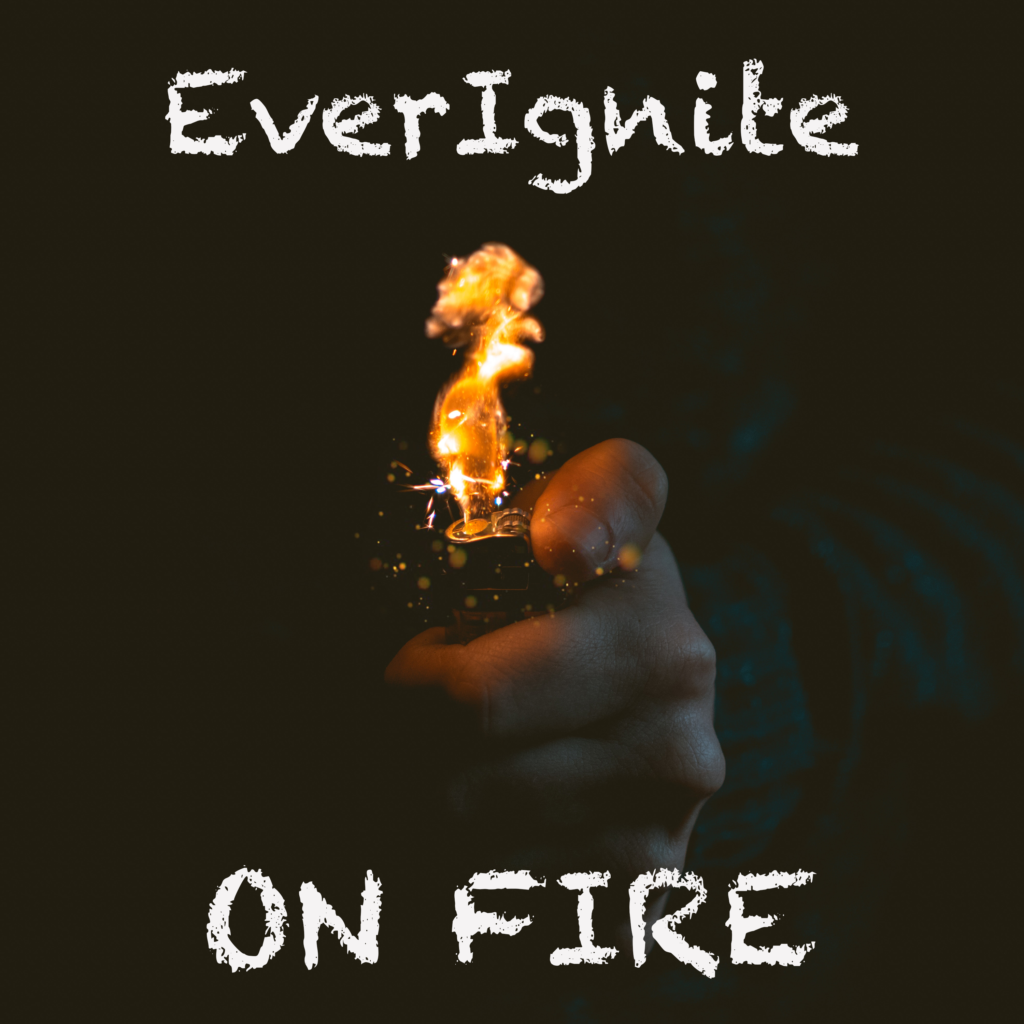 All In is a beautiful rock symphony of a love song. An honest admission of affection, and the perfect proposal piece; it's a song with promise, and a heartfelt admission of love and the knowledge of who you used to be and who you are with them. A promise of forever, and a more genuine love song than a band in this genre often has to offer.
Of every song on EverIgnite's Shift album, I found such an odd connection with Say Goodbye. Not to get too personal, but I'm 3000 miles from home and had the monumental task of signing divorce papers this evening. In the midst of discovering this entirely outstanding album, Say Goodbye was a perfect encapsulation of everything I was feeling—everything I am still feeling. It opens with a beautiful rise, and crashes into an arpeggio-style riff that tugs the heartstrings before the lyrics even hit. The story that ensues is a tale as old as time, but not one with a happily ever after. A story of something that went wrong – and two someones hurting equally – the world itself not enough to sustain their love. Riddled with soulfully melancholic and technically perfected solos, and a wicked vocal performance, Say Goodbye could well be the most relatable song on the album; and the one that brings rock ballads back to the mainstream.
Set on Fire is a perfect counter, and a perfect partner to the opening track On Fire. Beginning with a beautiful bit of acoustics and a bare and beautiful vocal performance, it's a story of love at first sight, referencing that the subject of the song "Set[s] my heart on fire" – an obvious and brilliant nod to the opening track, where the fire is the escape from the monotony and misery of everyday life. This track is strong and heartfelt, a perfect close to such a personal album.
EverIgnite is, by all means, a force to be reckoned with in the rock scene. With the capacity to hold its own on a main-stage of the largest festivals, and an intimacy to capture the hearts of the hardest to win over die-hard fans, EverIgnite has a long road of success in front of them, and I cannot wait to hear what's next.
Stream the album on Spotify. Find & follow EverIgnite on Facebook & Instagram or visit their Website.