John Aidan Byrne searches for truth in our contemporary world. The podcast Life On Planet Earth approaches topical and political issues from various perspectives and angles.
In light of the recent tragic murder of George Floyd, black conservative and activist Horace Cooper joins the show to discuss the subsequent riots and related historical events throughout a revealing fifty-minute episode.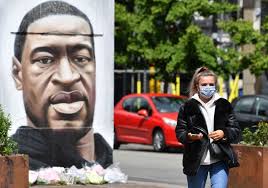 Horace Cooper is a member of Project 21, an activist group designed to change the idea that radical black people speak on behalf of all black people. The project, within which there are a plethora of individuals and experts in various fields, aims to offer an alternative perspective, and an alternative set of ideas.
The discussion presented in the podcast openly declares Horace's stance as being opposed to the rioting, he condemns the actions of the protesters, agrees that George Floyd was indeed a victim of an atrocity, yet claims the left is now wrongly demolishing its neighborhoods. Cooper also goes onto talk about Antifa, George Soros and his new book on President Trump.
Whichever side you feel that you fall on politically, it's always important to be aware of and attempt to understand other perspectives; to peacefully discuss and debate serious issues. Interviews like this – and the Life On Planet Earth Podcast in general – are swiftly becoming a considerable part of that.
Check out all episodes via iTunes or Anchor. Find & follow Life On Planet Earth on Facebook, YouTube & Twitter. Follow host John Aidan Byrne on Twitter.