Fast-rising indie artist KUILL will celebrate his acclaimed and charting album Changing Faces with a summer tour this year – bringing fans a whole new take on the project they love, and lighting up stages across the UK.
Soulful vocals blend smooth and passionate qualities throughout eight original tracks that make up KUILL's contemporary pop album CHANGING FACES.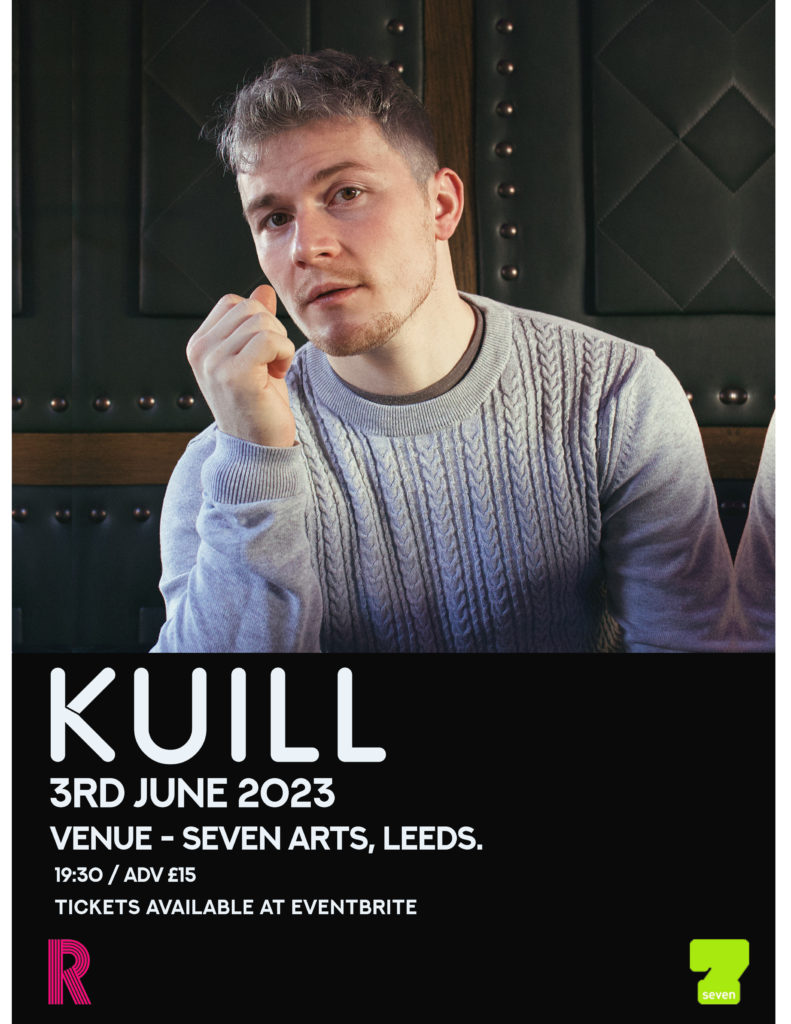 From the anthemic Bad Dreams through the cinematic and catchy title-track, to the piano-led closing ballad Before Stars Fall, KUILL devotes himself to each performance, to the storytelling at its core, with heart and versatility.
That freedom of style and that conviction to each topic translates beautifully in the live setting, and for this tour that's precisely what's on offer – a unique chance to hear these songs like never before.
* * *
When? : Saturday 3rd June, 19:30
Where? : Seven Arts, 31A Harrogate Road Chapel Allerton LS7 3PD
* * *
Tickets are just £15 – grab them here. Stay updated with all things KUILL via Facebook & Instagram.