Performances a la Carte / Jazz 'N Paz
Lighting up the summer with musical prowess and heartfelt purpose boldly intertwined, 45 PLUS of Los Angeles' finest jazz musicians will volunteer time and talent on Saturday, August 19th for an 11:00 a.m. to 7:00 p.m. jazz fundraiser JAZZ TO THE MAX, to benefit the family of beloved colleague and major LA jazz-scene influencer, vibrophonist, NICK MANCINI. The event will take place in a beautiful shaded garden setting in Pasadena, California.
Mancini's son, Max was born in January of this year with a rare, potentially fatal heart defect, Hypoplastic Left Heart Syndrome (HLHS), requiring constant monitoring and intense medical intervention including multiple open-heart surgeries. Fortunately, he has been receiving care at Children's Hospital in Oklahoma City, Oklahoma, a preeminent center for research and treatment of the disorder.
* * *
When? : Saturday, August 19th – 11AM to 7PM PST,
Where? : Pasadena, California (address provided at ticket purchase checkout)

* * *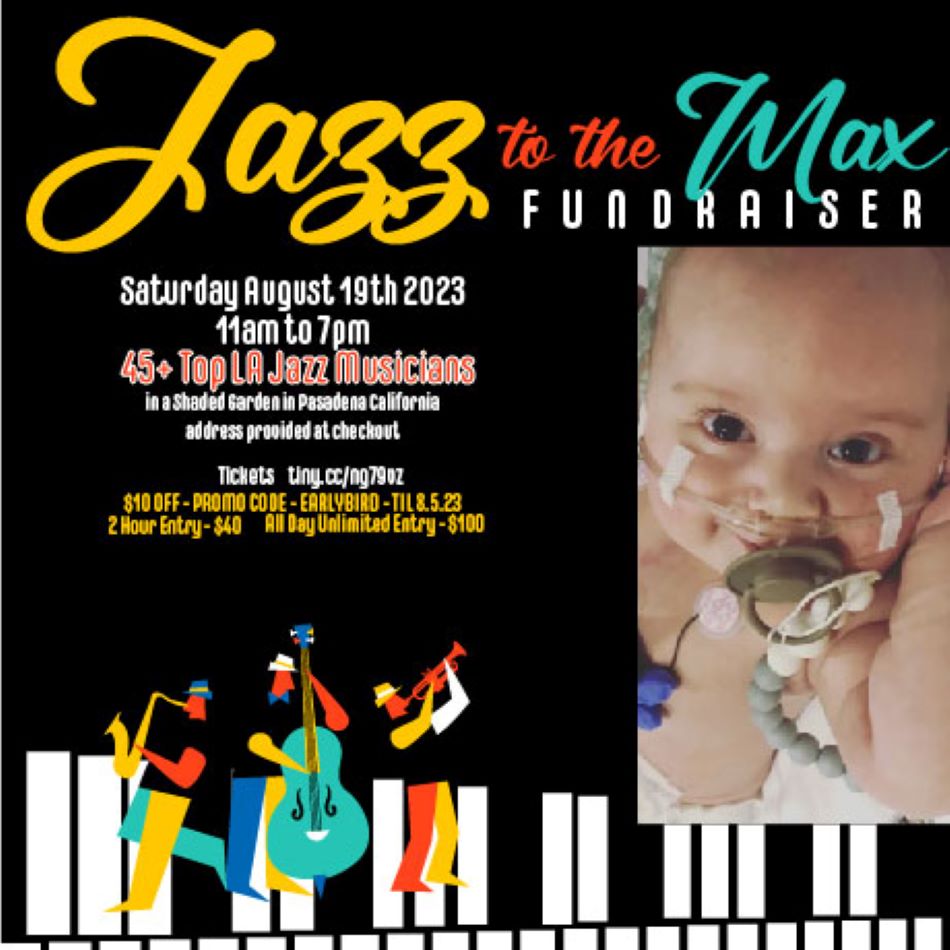 Taking place in a beautiful shaded garden of a private home in Pasadena, California, JAZZ TO THE MAX will showcase over 45 top Jazz musicians from the West Coast – elite level creatives and performers who have enthusiastically volunteered to help raise funds to support friend, colleague and renowned vibraphonist Nick Mancini.
Having relocated from LA to Tulsa, Oklahoma, due to the pandemic, Nick and his wife Afton, found out through prenatal checkups, that their son, Max, had a potentially fatal heart defect syndrome (HLHS), requiring intense medical intervention throughout the first years of his life.
Needless to say, the family's journey has been an incredibly rocky one, living between Oklahoma City, for Max's treatment at the famed Children's Hospital ICU, and their home 90 miles away in Tulsa, where at least one parent remains to provide as much family normalcy for their 4 year-old daughter as possible with the help of extended family..
Thankfully, thus far, Max has miraculously fought through every crisis and challenge and become quite the little gladiator. With continued support, there remains increasing hope for his future.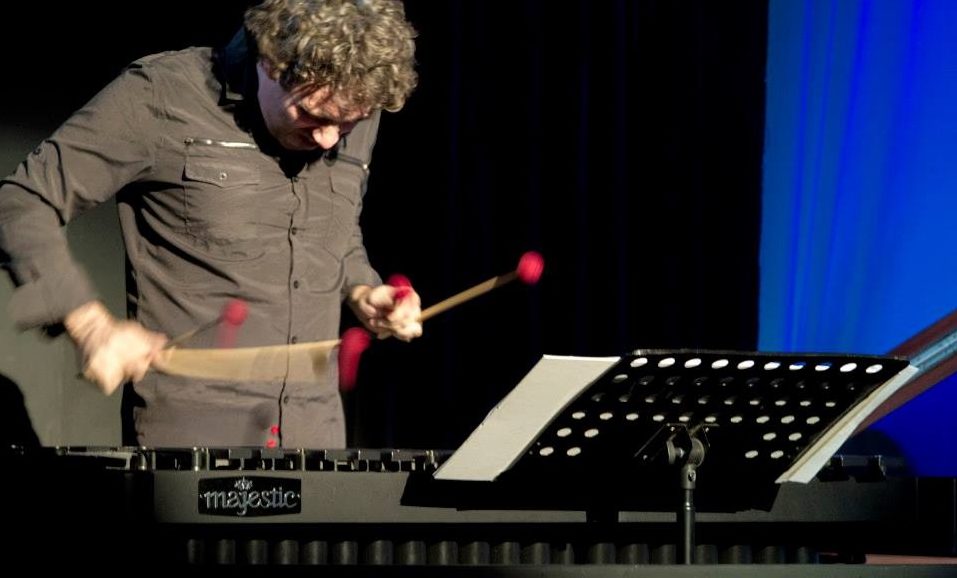 ALL funds raised by JAZZ TO THE MAX will go towards supporting the Mancini's expenses over the coming months allowing them to focus their attention where it is most needed.
Grab TICKETS for just $40 per 2-hour block or grab a full day pass for $100. An EARLY Purchase $10 discount is available until August, 5, 2023 by entering promo code EARLYBIRDS at checkout.
Tickets are available on Eventbrite: A LiveStream link for the event will be added to performancesalacarte.org soon – a $35 donation is suggested.
For a complete list of artists performing, visit the Website.