Producer and rapper Trey Curling has released a number of original tracks in recent months, not least of all the inspiring and motivational Listen. We caught an interview with the creative to find out more about his musical journey so far, his plans for the future, his thoughts on mainstream artists, live performance, and much more. Here's how it went. 
* * *
Hi Trey – thanks for the interview. How has 2019 been so far for you?
It's been good so far, there has been those negative moments, but I won't ponder on those as life goes on. So whenever something bad happens, I usually just say "such is life" and then I move on.
How long have you been making original music, and how many releases have you put out to date?
I've been at it making and producing my own sound for about 3 years now. Many of them I haven't released, just because I didn't feel the quality was up to par. Released tracks is about 9-10 of them.
In what ways would you say your sound or style has evolved over time?
I started off with a heavy lyrical influence from Eminem. The more I wrote verses, free-styled and expanded my musical taste, my sound started to become abstract in a sense. I would get criticized because I was still searching for my sound/style.
After dropping my recent EP Finding Myself, I've felt like I started to cement my sound/style with recent tracks like Praise and Listen.
Every now and again I get compared to artists like Kanye, Nas, Pac, and surprisingly Eminem still to this day. I guess the early influence still lingers around somewhere in my style.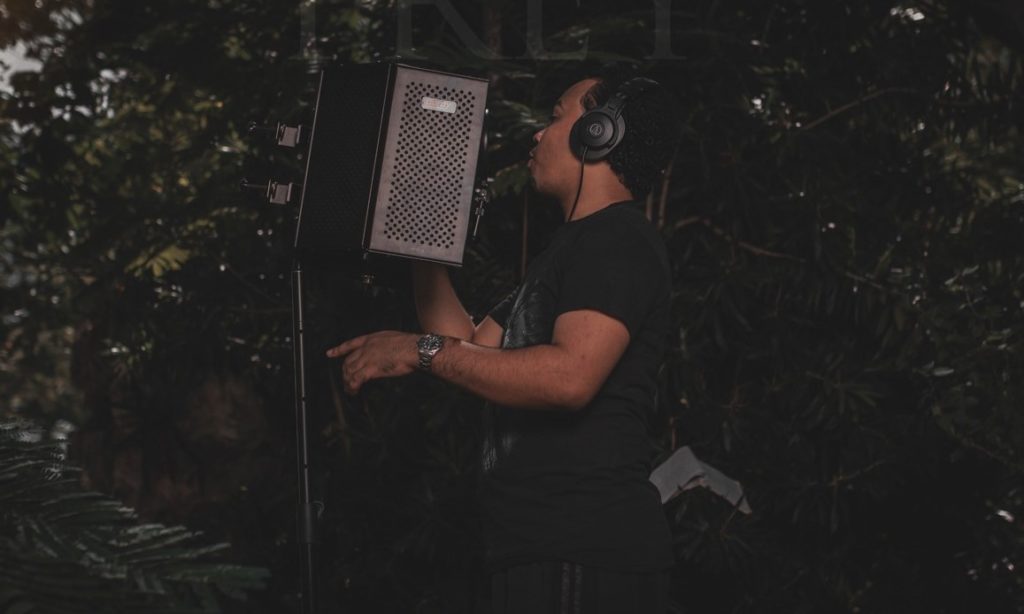 What prompted you to start collaborating with other artists, as opposed to always doing things by yourself?
I've been thinking about it for a while now, but it was cemented when I was told to collab more with others. It was because I hadn't really found my own sound that it was thought to be a great idea to have someone else produce the beats, so I wouldn't have complete control in the overall sound – so I would be able to better develop what I bring to the track as an artist. I don't regret the decision as it really has showed me what I've been doing wrong and I was able to grow as an artist.
What does the song Listen represent for you, and what do you hope people take away from it?
It represents the struggle we have as artists attempting to market ourselves. You always have those people that encourage you, but never give you that time of day to even listen to any of your songs to provide feedback. You could say it's more of a cry for help in a sense – wanting my music to reach the ears of listeners.
Is live performance an important part of what you do, or of your plans?
It isn't something I have been doing, but it is something I plan to do in the near future; as well as music videos.
Who do you admire or look to for inspiration?
J Cole, Kendrick Lamar, and Tupac. These are the artists I more-so feel I connect with in a musical sense. Even our mindset is similar when listening to them speak in interviews. I hope to cement my legacy amongst the greats as they did.
What's next for you?
To keep growing. My means to make money as an IT Specialist pays for my music equipment and allows me to keep growing as I meet and have to constantly deal with different client personalities and situations.
Is there anything else we should know?
That I'll keep striving as an artist even if I never make money from it. I'm a listener that became a rapper that became an artist. One day I hope to become a household name in a positive sense.
* * *
Find & follow Trey Curling on Instagram & Twitter. Check out more music via YouTube.