The Manuka Set's Miranda Easten has recently ventured out as a solo artist, extending her creative reach further than ever. Amidst writing, recording and planning for the future of the band, Miranda took some time out to chat to us about her musical journey so far. Here's how it went. 
* * *
Hi Miranda – thanks for the interview! For those who don't know, how would you describe your sound and your approach to making music?
Thanks for having me! I would describe myself as an acoustic singer / songwriter with storytelling aspects, infused with unapologetic lyrics, catchy chord progressions, and dreamy melodies.
Someone I greatly admire once said to me 'find what's uniquely yours and cultivate it', so that's pretty much what I do. I work full time on music, sometimes that looks like days on end of writing, and other times practising new techniques on the guitar.
My approach to making music is varied. Sometimes a sound comes to me and I create the lyrics around it or vice versa. When it comes to writing, I don't know a single person that hasn't been through some sort of heartbreak, and I tend to gravitate towards those stories.
It isn't just a process of filling the spaces that have not been filled, it's more important to me that there is an intimacy transmitted.
Stay is a great song, beautifully written and performed. What does the song represent for you, and what do you hope people take away from it?
Duets can be hit or miss, and I'm happy with how the track turned out. Stay is a song about struggles in a relationship, when two people want and need different things from each other. I think the lyrics have been relatable to most of us at some point in our lives and I like that.
The song is unique in that its message is no laughing matter, but the music is almost happy in nature. It is a favourite for me.
What prompted you to collaborate with Greg Johnson?
Aside from being one of the kindest people I know, Greg is also a fantastic writer, guitar player, and an exceptional performer. It was a no-brainer to work with him on Stay and he has been a great mentor to me for many years and I am so grateful.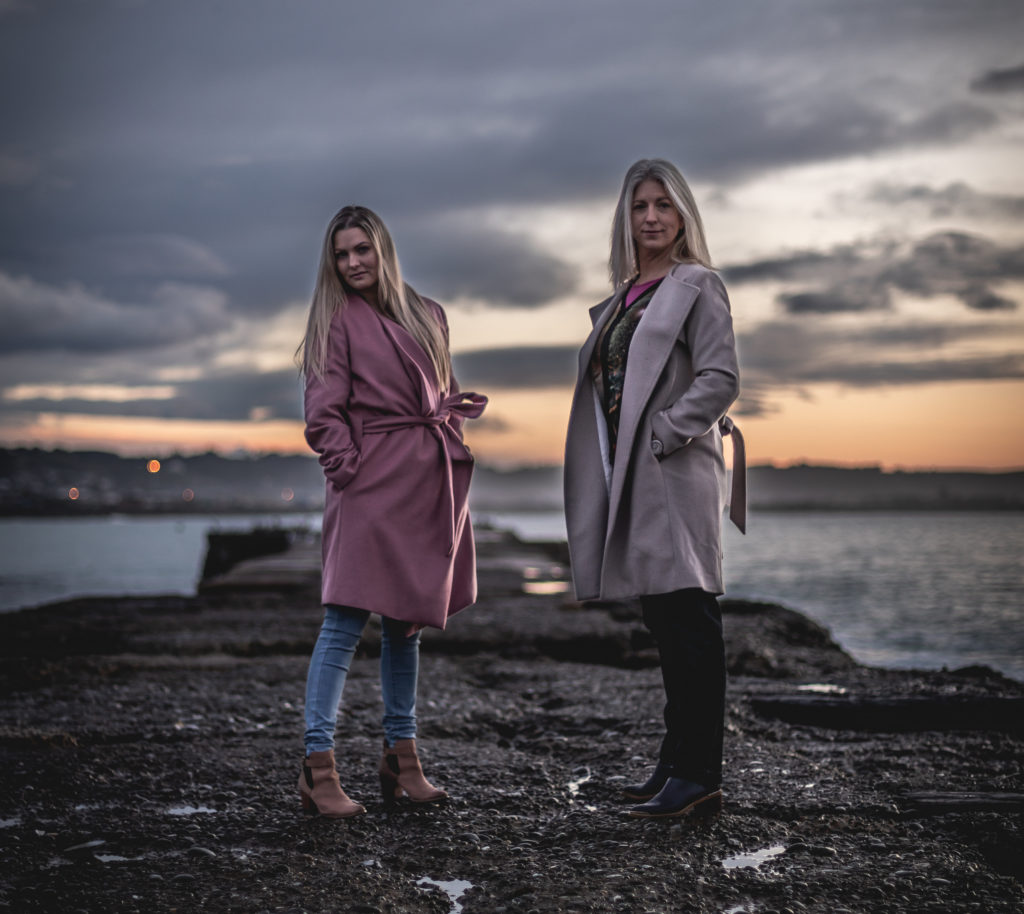 How long have you been making music and singing, and how long did it take to find a sound that was truly yours?
From a young age I would close myself in my room and scribble lyrics down in notebooks. I remember at school I would write songs in class and get in trouble. Although I have been writing songs persistently, my transition into my authentic voice' has been more recent. Having criss-crossed genres from country to pop, I've learnt that it's easy to swim with the tide and do what people expect you to, but it isn't rewarding enough. I've never been very good at fitting in anyway, and I am excited to enter uncharted territory and release an honest record – something a little more raw with a message or two.
In what ways does creating and performing as a solo artist differ to being in the band?
Creating music in a band like 'The Manuka Set' is great because you have someone else's background and lifelong experiences to tap into.
So if I'm writing a song with Vanessa the options are endless, it's always a fascinating thing to do. We can draw stories out of each other and you get a real lolly mixture of options.
Performing as part of a band is special because you get to share the experience with like-minded people, and sharing the stage is just always such a pleasure. I've found performing and writing solo is often a more intimate journey.
How do you think performing in a choir when you were younger has impacted your understanding of and abilities within music?
Classical training was helpful for teaching me the basics of control and music theory, but from a solo artist perspective looking back I don't perceive the choir years as a highly valuable time in my life. I went on to study contemporary music full time and as well as growing as a vocalist and player, I made some brilliant connections and lifelong friends.
If you could collaborate with anyone at all, past or present, who would you choose – and why?
I really admire the work of Eva Cassidy. If you haven't heard her rendition of "What a Wonderful World" you should look it up. Sadly, she died far too young in 1996 and this song was her last performance. It's a real tear- jerker, and the energy she creates (knowing she has just weeks to live) is palpable. She was a truly talented artist.
What's your go-to instrument when writing?
My vintage 1996 Taylor 912ce is never far away when I am writing. It's a smaller bodied guitar which mostly suits my fingerstyle playing, it has a bright cheerful sound. When I first saw it listed for sale it was love at first sight, I had it shipped from New York and worried about how safe it would be in transit, thankfully it was fine! There are times when I need a different sound, so I also have a 714ce which is permanently tuned down.
Your website presents the quote "If I couldn't put pen to paper or emotion to song, I would be thoroughly lost" – what is it about writing songs in particular, as opposed to poems or journaling, that draws such passion from you?
I do a lot of storytelling in my lyrics, and I feel emotion very intensely, the difference for me is that with a poem, the reader can miss the feeling behind the words or the context, by adding music the emotion becomes clear and easier to convey. I do write a lot of poems and turn them into songs though.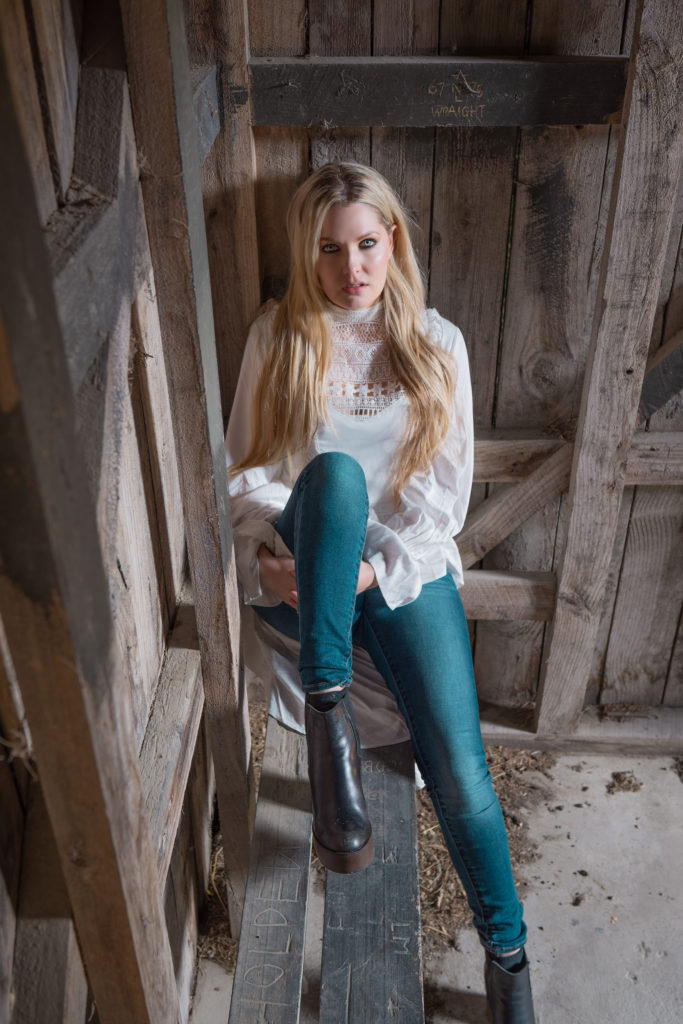 Is there a longer project on the way, and if so – what can we look forward to from that?
Besides my solo album projects, I am creating an album with 'The Manuka Set' and expect my bandmate Vanessa and I will be creating more unique music videos and getting a tour underway. We will likely tour America in once the EP is complete.
What's the live-scene like in your part of the world right now, and how does live performance compare to the writing and recording process?
The live-scene is amazing in New Zealand. It truly is a nation of music lovers, and venues and artists are super supportive of each other.
During writing and studio recording you are pretty much on your own, often just looking at a wall or a piece of paper, so you need to reach down deeper to get the feelings and emotion out. Whereas with a live performance there's so much going on you feed off the energy of the audience. You get a better sound performing live, it's raw and very intense.
What are your main aspirations as an artist going forward?
An international tour with The Manuka Set is on the cards and besides that, my main aspiration is to just keep following my heart, never stop making music, and see where it takes me. I enjoy the process and don't really think about the destination. I will keep doing what I'm doing with good intentions and determination.
What's one of the biggest lessons you've learned as an indie artist over time?
One of the biggest lessons I've learned is the importance of being true to myself. To not worry about success or what happens with a song after it has been created and put out there – just keep writing what comes naturally to me and move on. It's also crucial to never stop learning and growing as an artist.
If you could sit down to lunch with anyone at all, past or present, who would you invite – and what would you ask them about?
Leonardo da Vinci. What wouldn't I ask him!? I would probably start by asking about the Mona Lisa, and then shock him with facts from the future.
What's something about Miranda Easten that most people don't know?
I cry when I see animals in old films because I know that they are no longer alive. *sniffs* I'm scared of flying and practise mindfulness techniques to get on the plane each time I travel.
What's next for you?
Write, record, perform, repeat.
Is there anything else we should know?
"Where words fail, music speaks." – Hans Christian Andersen
* * *
Find & follow Miranda Easten on Facebook or visit her Website. 
https://www.youtube.com/watch?v=tCdtmP4F4eg&feature=youtu.be