Champions of independent expression, HB Radio boast six years of acceleration towards ultimately bagging the number one spot online for US hip hop news and releases.
From humble beginnings to currently welcoming 4.3 million listeners monthly, HB Radio brings together hip hop fans of all ages, from all backgrounds and corners of the continent.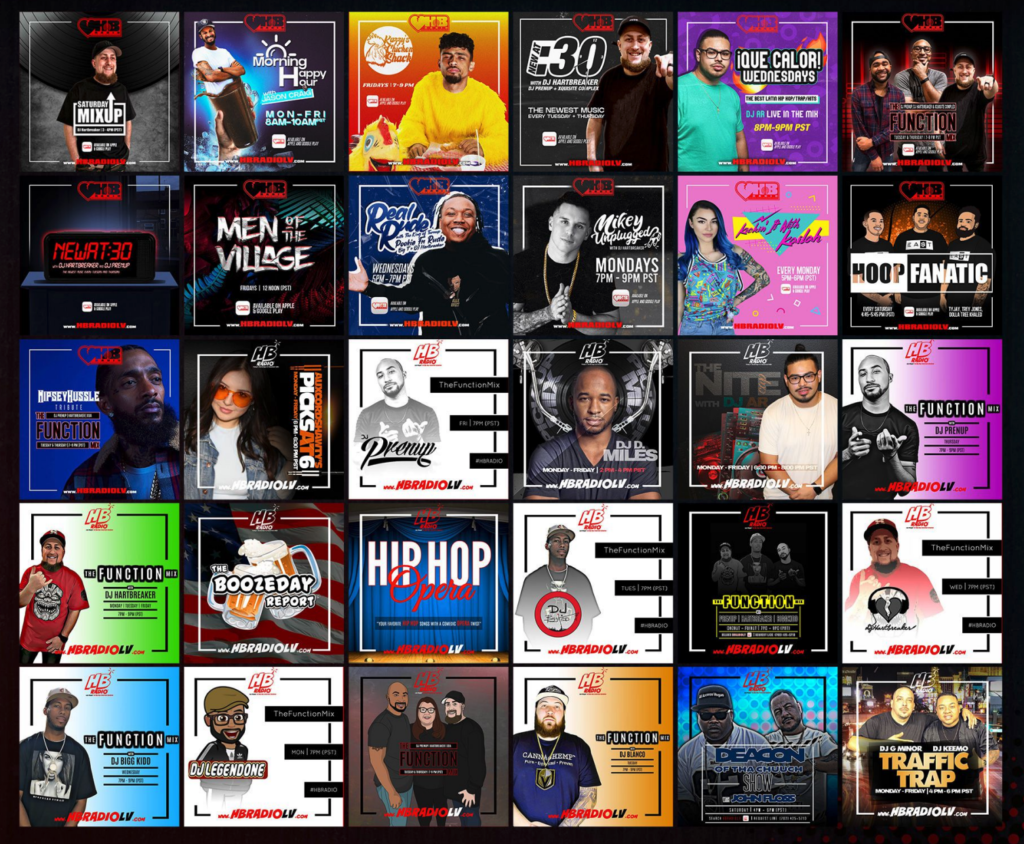 Domus Media Group own the Las Vegas-based station, with David Hart – "DJ Hartbreaker" – founding HB Radio in 2014; uniting a passion for hip hop with a desire to represent the latest releases and news from the scene in a fast and reliable manner.
Showcasing indie and mainstream artists alike, HB Radio underlines the rise from obscurity to fame, and shines light on some of the most talented DJs and on-air personalities around.
Whether it's the energising morning show you need to get your day started on a high, or the late-night vibes that kick off the weekend in style, HB Radio has you covered.
Now available for streaming across the globe, with the FREE APP located in all app stores, HB Radio Shows also appear as podcasts after broadcasting, the likes of which you can check out via Apple, Spotify, Amazon, Mixcloud and plenty more.
Inspired by the genre, motivated by the community – HB Radio has risen from driven independence to unstoppable success, creating a listening experience that's second to none, and which celebrates the very best of the Hip Hop world with limitless commitment to the cause.
Check out HB Radio here & follow them on Facebook, Twitter & Instagram. Photos by Ashley Fisher / Hooked Photos.