This coming May 22nd, Whose Mic is It? delivers the highly-anticipated Go Crazy Festival, and promises to kick off the summer on an unforgettable high.
Featuring music from DJ Dubz of Da Union DJS, Go Crazy Festival promises the very best of the indie scene's up and coming Hip Hop, Pop and RnB artists, shining the spotlight on the next gen live performers the world needs to know about.
Presented by the renowned Whose Mic Is It?, Go Crazy Festival brings together passion, precision and purpose, celebrating the artists and performers geared up to take on the bigger stages and inspire music fans across the board.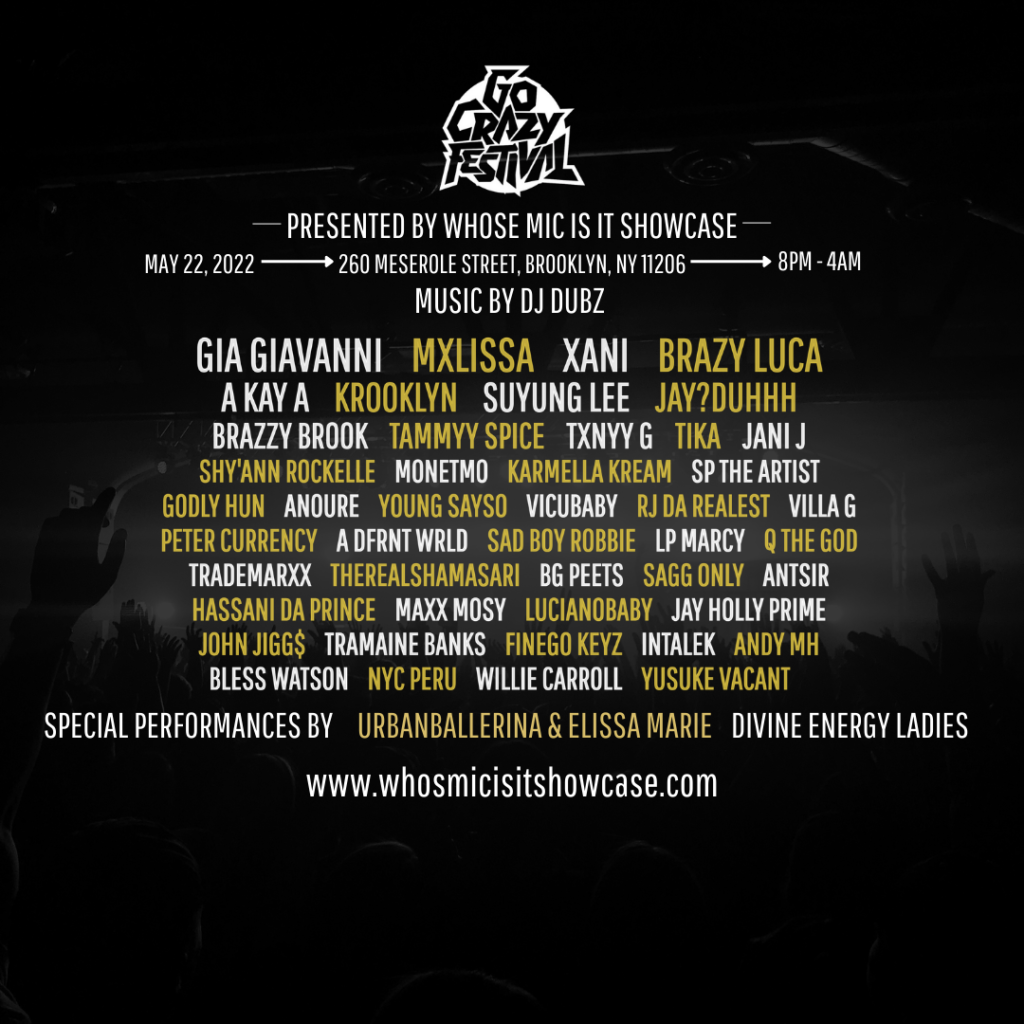 When? : May 22nd, 2022 – 8pm to 4am
Where? : 260 Meserole Street, Brooklyn, NY 11206
* * *
Line-Up: Brazzy Brook, Jay?duhhh, Anoure, Tika, Shy'ann Rockelle, Tammyy Spice, MonetMo, Sad Boy Robbie, Young Sayso, A DFRNT WRLD + plenty more, with a Special Performance from Divine Energy Ladies.
* * *
Tickets for Go Crazy Festival are just $30 & can be purchased here. Check out Go Crazy Festival on Instagram or follow Whose Mic Is It Showcase to stay updated.