London's melodic rock and metal legends Esprit D'Air host their highly anticipated 10th Anniversary Live Show this coming October, and it's open to all across the globe for an epic live stream straight to your living room.
* * *
"Like every other musician who cannot tour right now, we are taking the
opportunity to connect with our supporters online—broadcasting in a safe
environment to the world. We originally planned the live concert in London, so doing the livestream will allow us to continue performing, but it will also allow fans from outside the UK to connect with us too, so I am really looking forward to it!" – Kai, Project Leader.
* * *
When? – Saturday, October 24th, 2020 at:
14:00 PDT (Los Angeles)
17:00 EST (New York City)
22:00 BST (London)
23:00 CEST (Paris, Berlin, Barcelona)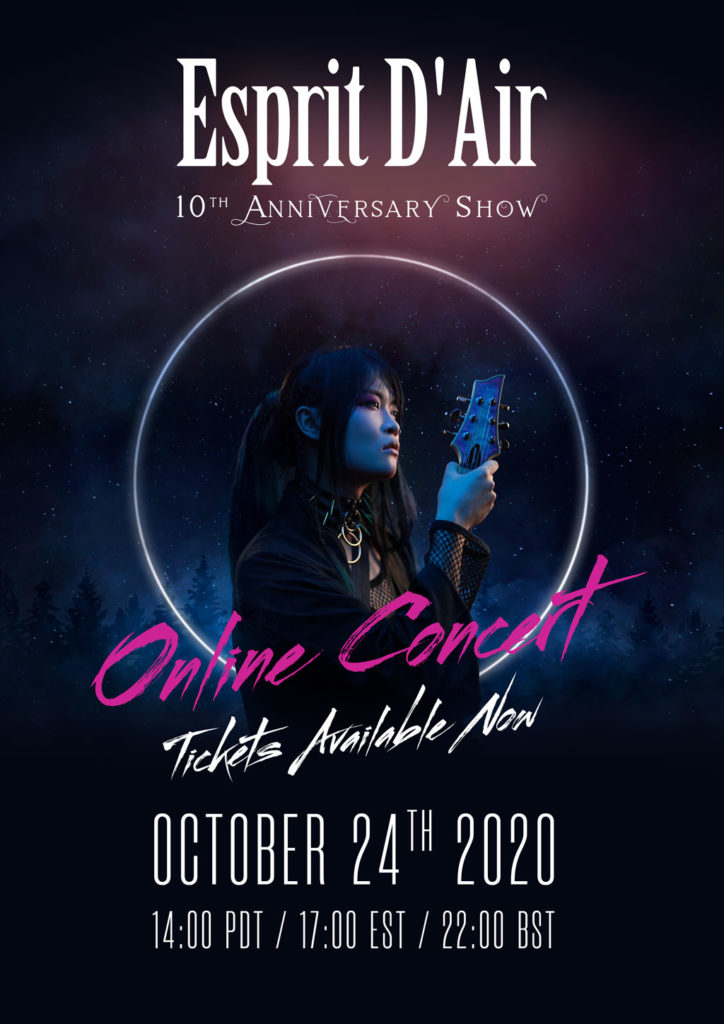 The renowned band have been featured in a plethora of high profile publications, from HuffPost to BBC Radio and Kerrang Radio, and their widely rated debut release saw them bag the best metal/hardcore album at the 2018 Independent Music Awards. It's been high flying ever since, and even with the ongoing situation of 2020, the band show no signs of slowing down.
October 24th's Live Stream will see lead singer Kai join forces with Yusuke Okamoto on guitar, Kazuki Nishigaki on bass, and Andre Joyzi of Breed 77 on drums, for a one-off that's set to be an unforgettable live experience.
Grab your virtual tickets for just £10.99, right here. Visit the Esprit D'Air Website for more information. Follow the band on Facebook, Twitter & Instagram for updates.