Clear Groove professional record cleaner and turntable care products – a full range of accessories for Vinyl & CD.
The Clear Groove Advanced record cleaning kit consists of a 250ml bottle of fluid and a large microfiber cloth. Super quick, easy and effective removal of dirt, dust and grime from deep within the grooves – leaves records shiny like new!
Other items include Professional Disc Cloths, Brushes, Stylus Cleaning Fluid, Dipping Compound and more.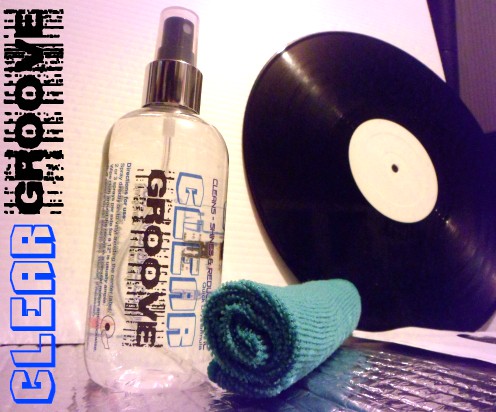 Visit the Clear Groove Shop to order. Find & follow Clear Groove on Facebook & Twitter or visit their Home Page for more information.