We love sports, we've known each other for over 15 years and it would be a miracle if we ever find a way to agree on anything.
* * *
Taking the sports podcast world by storm is an indie show that leads with unwavering passion for the topic and a clear and engaging dynamic between hosts.
With eighteen episodes already uploaded, and each session running from around 40 minutes to just over an hour, there's plenty to catch up on during these quieter times, and it's a strong opportunity to get into the flow of the podcast and familiarise yourself with the three hosts. Personality is a huge part of what gives this sports podcast its edge.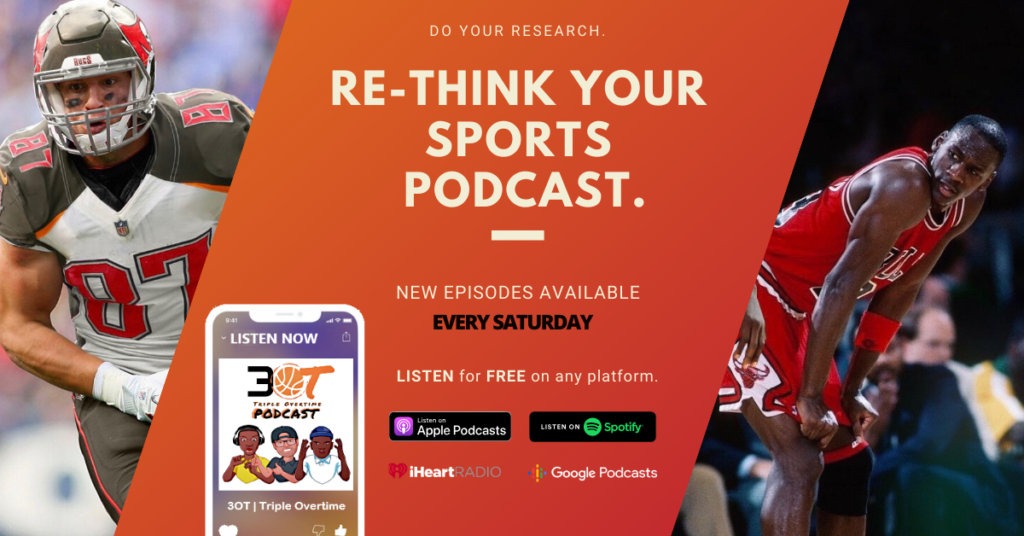 As suggested in the tag line, the trio rarely agree on anything relating to sports, the result of which is a genuinely unbiased discussion in every case – the sort that's easy to get involved with, and which won't leave you feeling like you're backing the wrong team.
From NFL to NBA, to teamwork, sportsmanship and beefs, and women in sport, the show covers all of the latest news items and updates from across the sports world. If you've been missing out on your sports fix lately, or are looking for a fresh set of perspectives and a reliable weekly goto for all the latest changes, 3OT | Triple Overtime is an easy must.
Check out all episodes here. Find & follow 3OT on Facebook, Twitter & Instagram.